Statement of charges in Savisaar case presented to lawyers
November 29, 2016 5:15 PM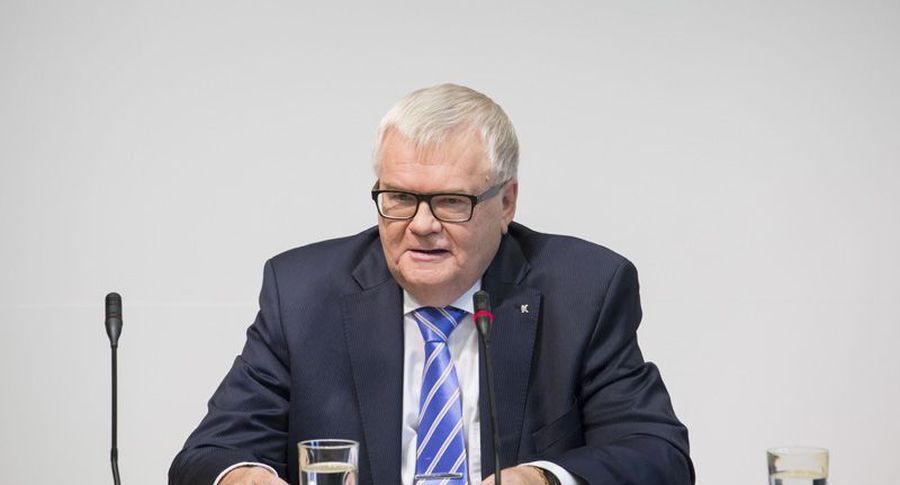 The Office of the Prosecutor General confirmed on Tuesday afternoon that it has lodged charges against Tallinn's suspended mayor Edgar Savisaar, the Center Party, chairman of the City Council of Tallinn Kalev Kallo, a former adviser to the city government and five businesspeople.
Based on the evidence collected by investigators, Mayor Edgar Savisaar has been charged with repeated agreeing to the acceptance of a bribe on a big scale and acceptance thereof, money laundering committed on a big scale, embezzlement committed on a big scale and on repeated occasions, and acceptance of prohibited donations for the party on a big scale. According to the charges, acting in his capacity as mayor of Tallinn, Edgar Savisaar accepted bribe and agreed in this connection to fulfil his work duties.
The charge of embezzlement of budgetary funds of the City of Tallinn has to do with the use of the city's funds for the production of electoral posters ahead of the municipal elections in 2013. During the pretrial proceeding several officials of the city government and other individuals were declared suspects.
With regard to seven officials the prosecutor's office closed proceedings in the absence of grounds for prosecution, finding that the actions of the officials were not carried by the desire to embezzle the city's funds for the party or persons connected with it. With regard to seven persons the proceeding was closed as the prosecutor's office found that the guilt and role of these individuals in committing the offense was not crucial. The said individuals have been assigned a financial obligation for an amount to be paid into the state coffers and they must partly cover the costs of the criminal proceeding.
Chief State Prosecutor Steven-Hristo Evestus said that in the course of the pretrial proceeding three criminal cases were brought together. Within the framework of the said criminal case cash in the total amount of more than 200,000 euros has been arrested to secure substitution of confiscation, he said.
"In the investigation of the cases listed here we have reached the next stage, that of sending the statement of charges to the court. Since the judiciary proceeding still lies ahead, detailed disclosure of the evidence gathered within the framework of the criminal case and of the charges will happen in the courtroom," Evestus added.
It has been disclosed earlier that businessmen Aivar Tuulberg, Alexander Kofkin, Hillar Teder and Vello Kunman are accused of giving a bribe to Savisaar and advertising businessman Paavo Pettai of counterfeiting or falsification and aiding the making of a prohibited donation. The chairman of the council of Tallinn, Kalev Kallo, is accused of aiding the giving and accepting of a bribe and former politician Villu Reiljan of arranging a bribe for Savisaar. The Center Party is to be tried as a legal person in the same case.
The investigation was conducted by the Internal Security Service under supervision by the Office of the Prosecutor General.