Estonian company digitizing Lithuanian forestry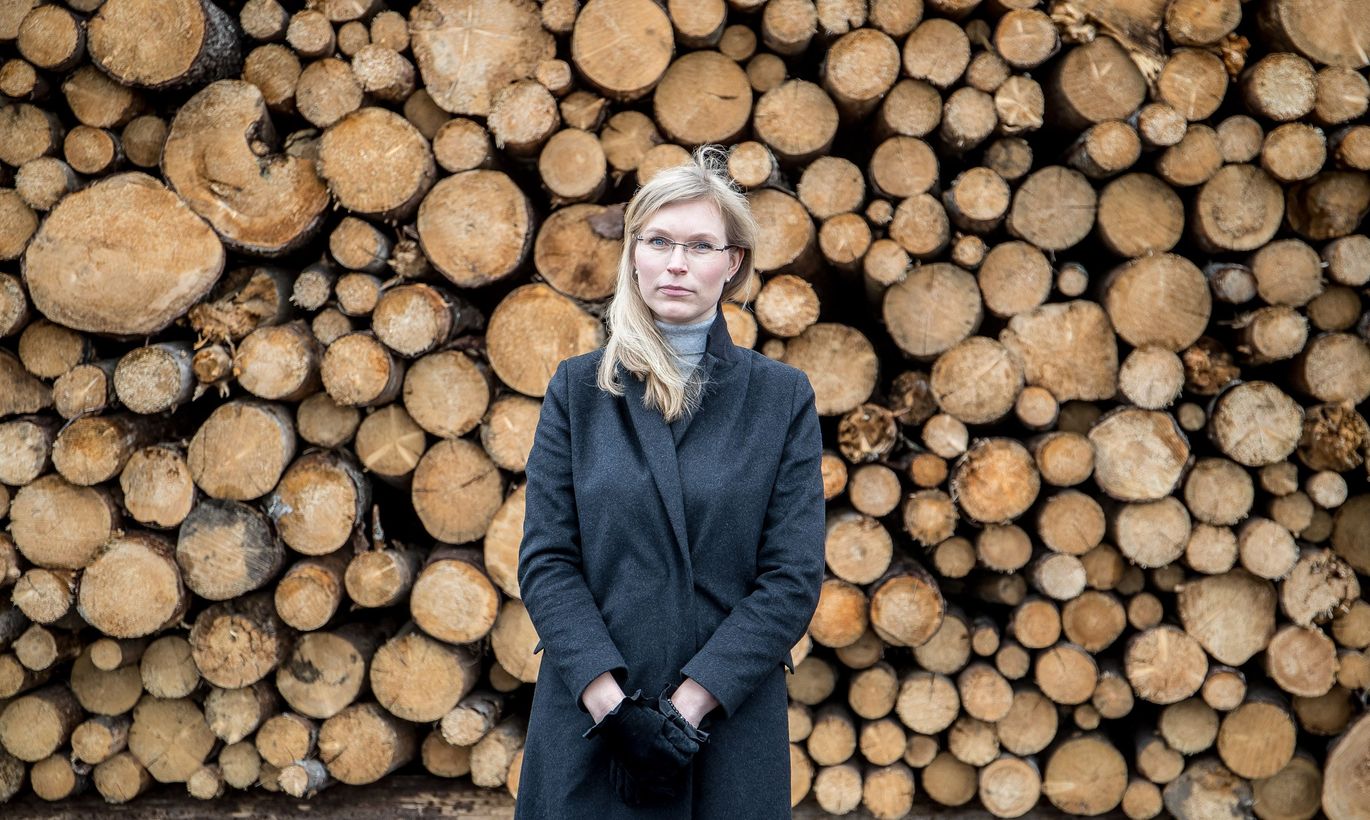 Estonian startup Timbeter recently signed a contract with the Lithuanian state forest district that will use the Estonian app to measure stacks of timber and digitize forestry.
Timbeter, that won the "Ajujaht" business ideas competition nearly three years ago, has survived its first slump and developed a proper piece of technology with which to break through to foreign markets.
Lithuania is the company's first major victory on that path. "Everyone in charge of state forest management in Lithuania will be using our application," said one of the founders and executives of Timbeter Anna-Greta Tsahkna. The contract's volume is a few hundred thousand euros, which is a lot considering the startup's recent turnover. Timbeter's sales revenue amounted to €18,000 in 2015.
Officials of Lithuania's state forest manager will grab their smartphones and head out to take pictures of stacks of timber felled in the previous month after which the app will add up the number of logs and their diameters, and calculate how many solid cubic meters there are per stack.
Ambition to grow
Lithuania is a perfect proving ground for Timbeter as the country's forest districts are obligated to report exactly how much timber they have stacked on the outskirts of cutting areas every month. If in the past lumbermen used to do the calculations using measuring tapes and eye coordination, now the work will be done digitally – this will save time, make data transfer more transparent, and make it easier to process forest material data, Tsahkna described.
It is worth noting that the Lithuanian parliament very quickly agreed to amend the forestry act to allow digital photometric measurements to be used next to more traditional tools.
Did this require a lot of lobbying efforts a la Uber and other sharing economy providers? "There was nothing of the sort. I believe they simply realized Timbeter would make their lives a lot easier," Tsahkna said.
Because Timbeter makes it possible to measure quantities of timber with precision coming down to millimeters, owners can rest easy knowing buyers will not try to take them for a ride. Various tricks aimed at paying owners less than the timber's worth are widespread in the sector.
"There are those who will not be happy to see us in Lithuania," Tsahkna said, pointing to cartels in forestry that have worked for years to paint quantities and quality of forest material to suit their needs and get rich quick.
Timbeter is already looking beyond Lithuania. Their ambition is to turn their technology into a global standard. The company hopes its app will soon find everyday use in Latvia, Ukraine, Moldova, Belarus, Austria, and Germany.
Timbeter is currently being put through a maze of red tape in Germany to secure a certificate. "We are being very patient because once Germany certifies something it is seen as a sure thing also on the other side of the globe," Tsahkna said.
In addition to working with state forest managers, Timbeter is also making its application available to private forest owners and companies who include clients from 15 countries. Here the company aims to go after major clients from the USA, Canada, Brazil, and China in the coming years.
Traditional field
Even though the forest measuring app can solve a lot of problems, Timbeter are still hitting obstacles. "Forestry is a very old and traditional sector that uses a lot of machinery, major investments into production lines. At the same time the IT side of things has fallen behind," Tsahkna explained.
Tsahkna added that at times very old and outdated measuring equipment is used, and that a member of Timbeter's team who recently visited the United States learned that certain timber volumes are still calculated using an equation from 1842. The method is used to calculate how many boards a single log will yield. In truth, technology has become so much more effective that it is possible to get a lot more boards from a single log today than it was nearly 200 years ago.
"What I cannot understand is why there is no harmonization in forestry. Every country has its own measuring principles, which makes it easy to get into arguments," Tsahkna said. That is why one part of Timbeter's work is to explain problems associated with timber measurement and offer solutions.
Timbeter wants to digitize the entire timber supply chain that would lead to more transparency and efficiency. "That kind of a supply chain would lead to far more effective work simply because it would offer so much more information.," Tsahkna said. The possibility of putting your timber up for auction already exists: the lumberjack takes a picture of stacked logs after which he can consult a database of lumber mills that offer the best prices.
Timbeter also has an opinion on the currently hot topic of the forestry act and cutting volumes in Estonia. Tsahkna is convinced the entire debate stands on feet of clay as the sides lack single-valued data on how much timber is felled in Estonia.
That is why the country should have a proper register where owners, carriers, and processors can enter data concerning the volumes they handle, and where it would be possible to compare the data. "First we should learn what is the starting point for different participants. Otherwise we have one group talking about the fence, and the other about the hole in it," Tsahkna said.