Arts Academy decides new location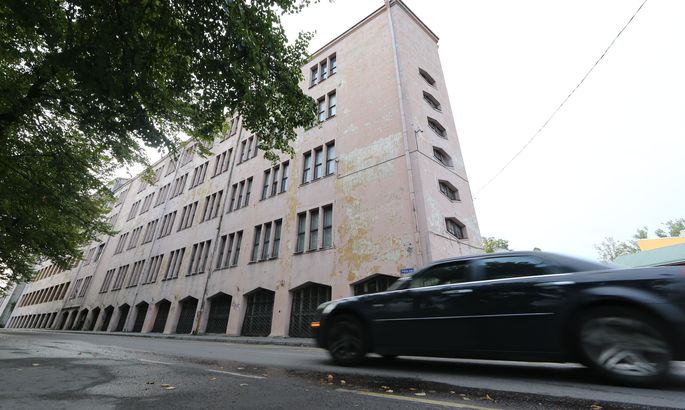 Yesterday, a deal was sealed by Estonian Academy of Arts (EKA) and State Real Estate Ltd (RKAS) regarding mutual obligations in acquiring a factory building at Kotzebue St 1 / Põhja Av 7, North Tallinn, to create a modern university of architecture, design and arts.
According to Rector of Arts Academy, Prof Signe Kivi, the university council was guided, in its decision, by the shortest timeline for completion, absence of legal hurdles and the location, said RKAS communications manager.  
«Kalamaja [area] is turning into an actively creative environment, with Creative Hub (Kultuurikatel), Contemporary Art Museum of Estonia, Architecture Centre (Eesti Arhitektuurikeskus) and Estonian Design House all nearby neighbours. Old Town and city centre are at hand, public transport connections excellent,» explained Ms Kivi.
RKAS communications chief Madis Idnurm told Postimees that EKA's old Tartu Hwy lot would be sold. «Sales plan for No 1 Tartu Hwy will be formalised in cooperation of EKA and RKAS,» said Mr Idnurm. The planned sale of the lot was also confirmed by EKA finance and administration chief Toomas Johanson. The timing is still unclear. «It all depends on need for finances,» said Mr Johanson, adding that the sale would definitely not happen in foreseeable future.
At EKA request, RKAS has analysed and compared possible options for a new location for the academy, considering current conditions on the sites. In addition to No 1 Tartu Highway lot, Telliskivi Loomelinnak (Creative Hub), former Suva stocking factory at Kotzebue St, and No 17 Küti St were considered.
According to RKAS chief executive Jaak Saarniit, the location was selected considering Art University's needs, and legal and economic aspects. At the new location, the new building can become a reality at optimal construction costs, the academy's rental and administrative costs coming down by nearly 30 per cent.
As confirmed by Mr Saarniit, the factory building is easy to convert into a university. «The building, designed in 1926 by architect Eugen Habermann and completed in 1932 has well illuminated, spacious and high spaces, load bearing structures being very solid; the academic environment will be good,» said he.
The financing model prescribes that RKAS will initially acquire the Kotzebue 1 / Põhja 7 estate for €6.9m, later to be transferred to EKA. To finance the project, own funds of EKA and RKAS, as well as EU structural funds will be tapped.
The new building will have about 11,500 square metres of covered area, studies should start in 2016. As decided by government ministers, last week, the new EKA building will also receive state support.