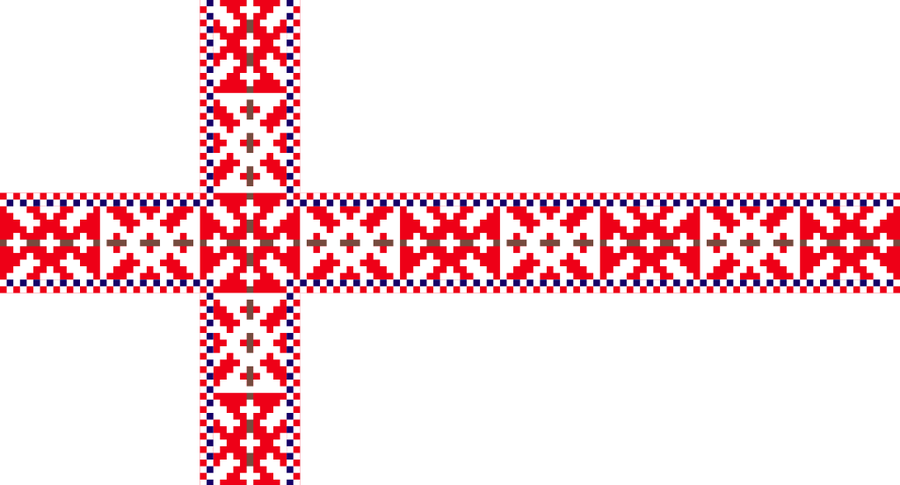 This past weekend, Obinitsa City, South-East Estonia saw Setos from wide world over convene - with the occasional Estonians intermingled not a few.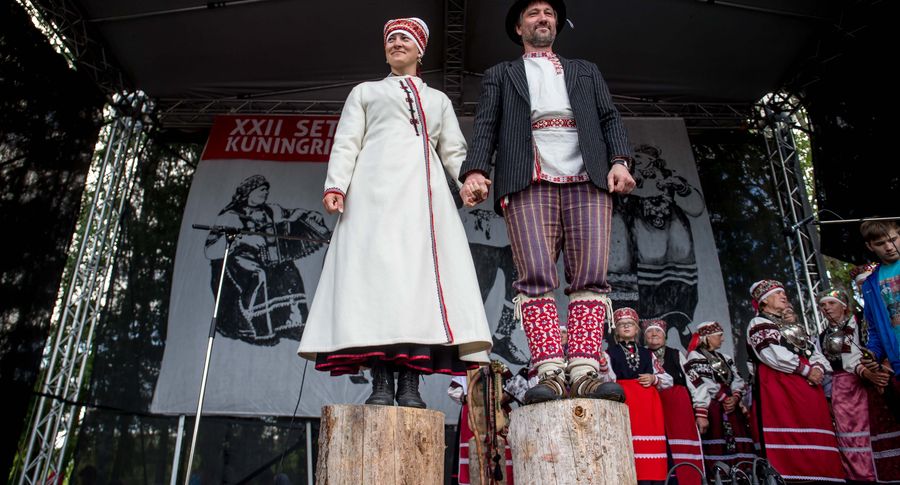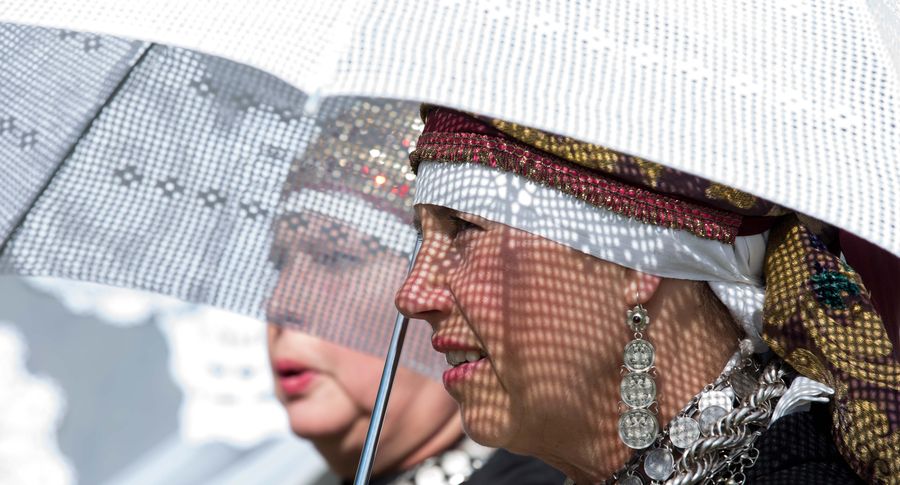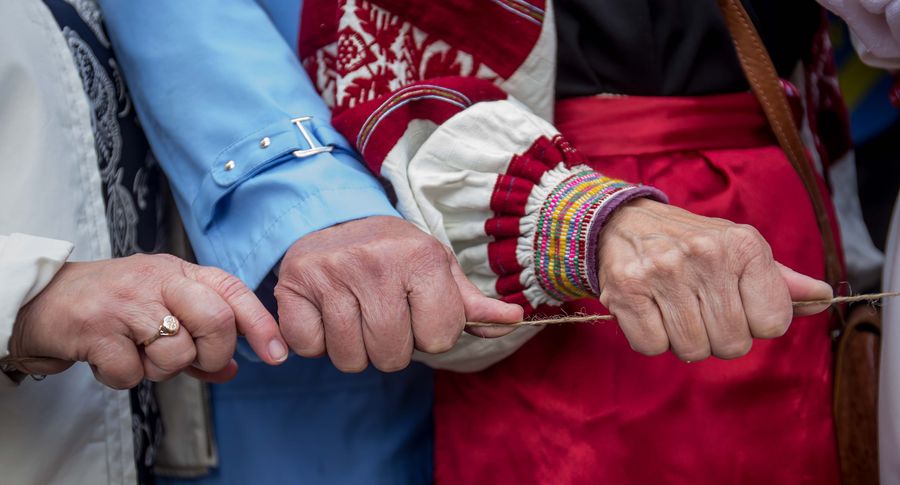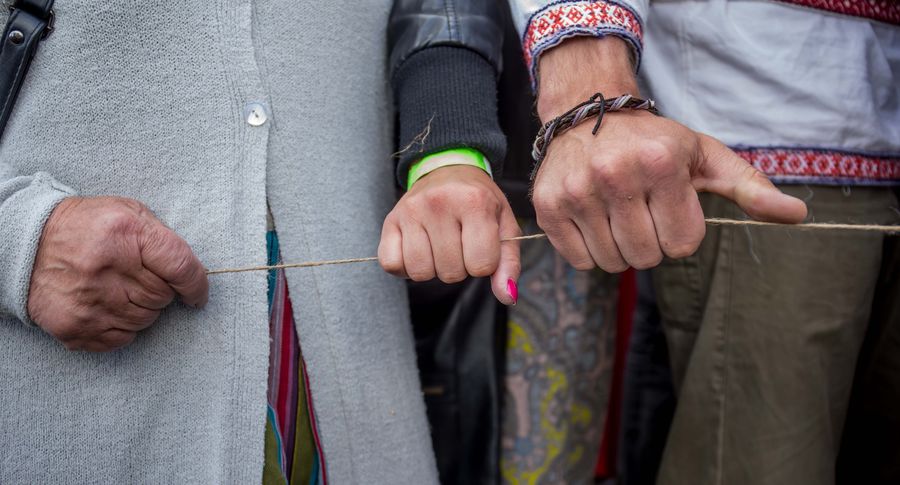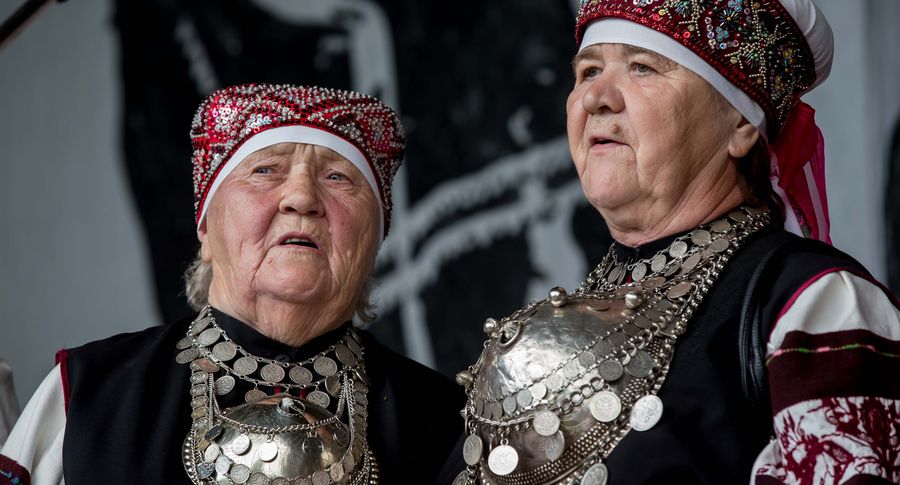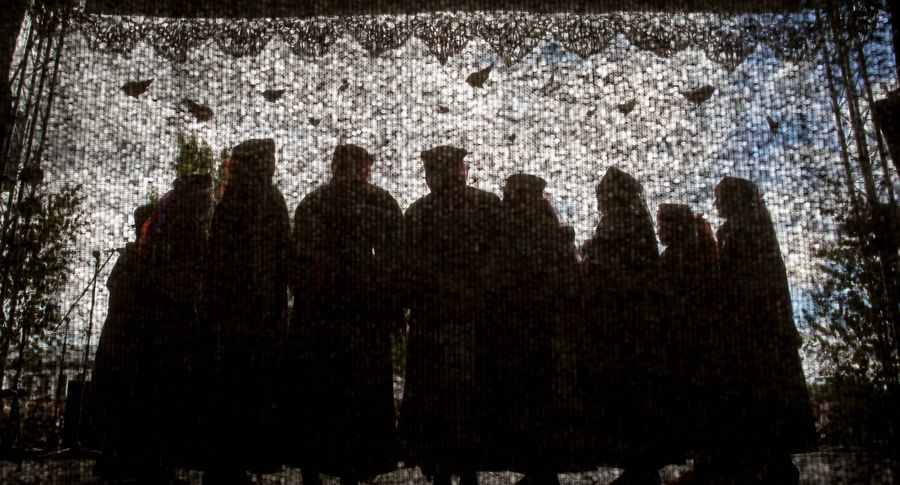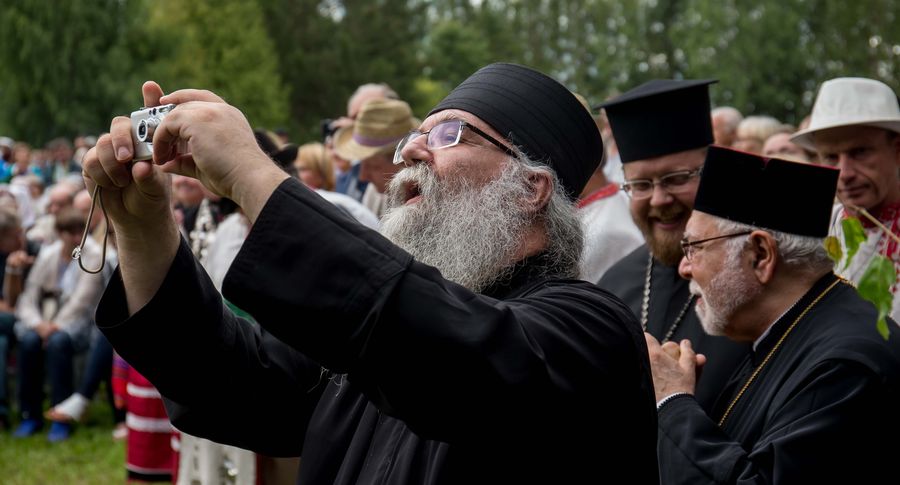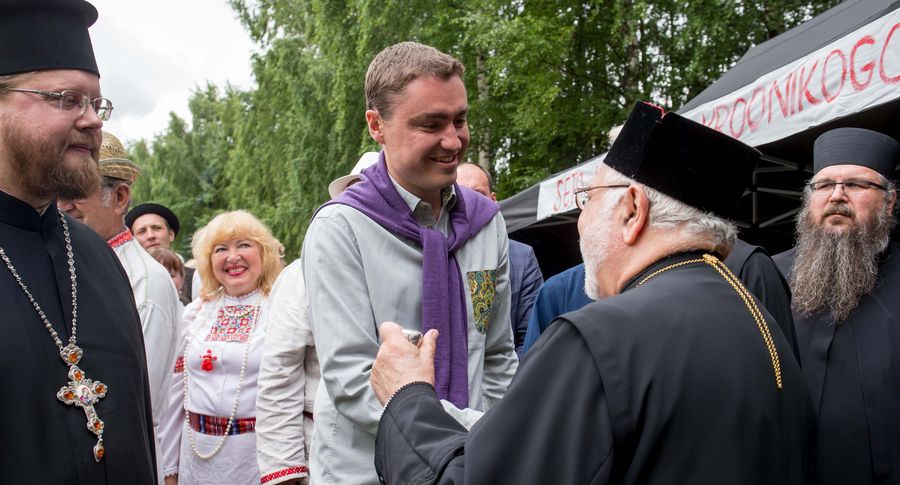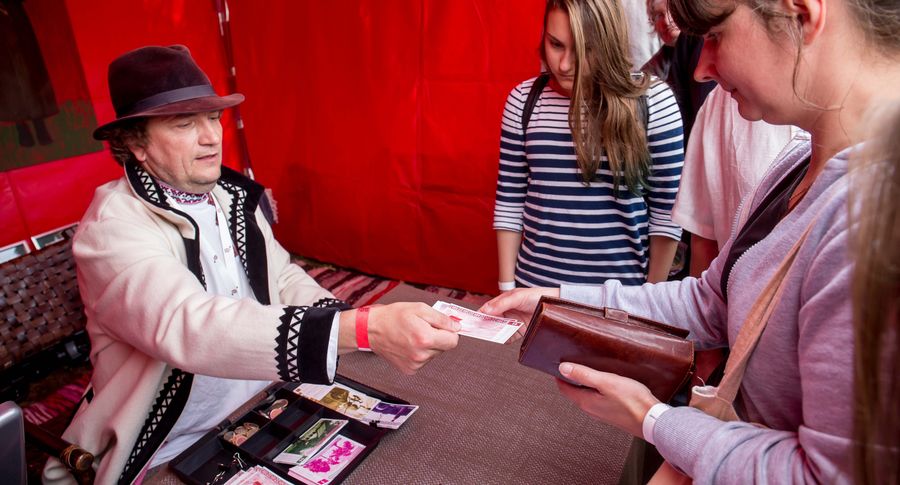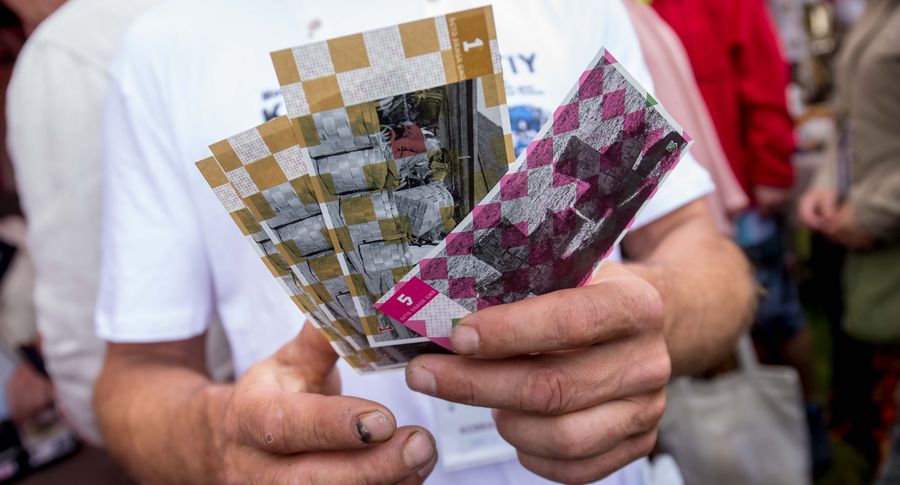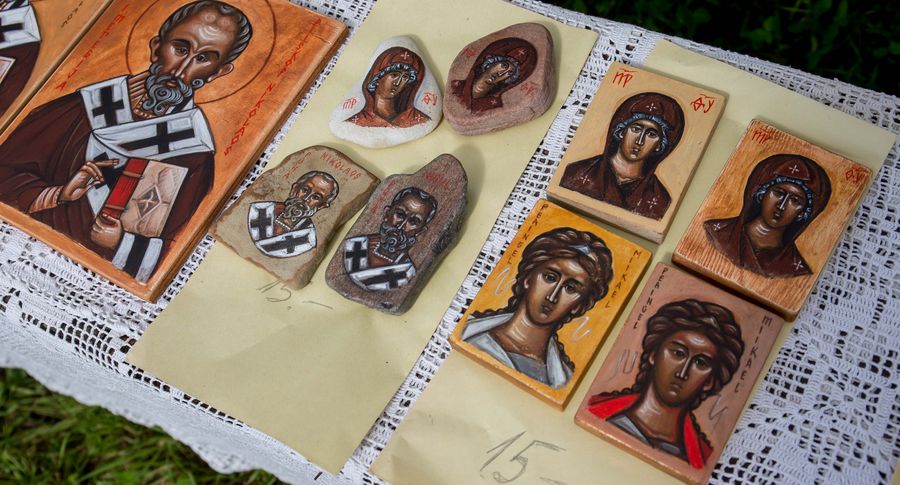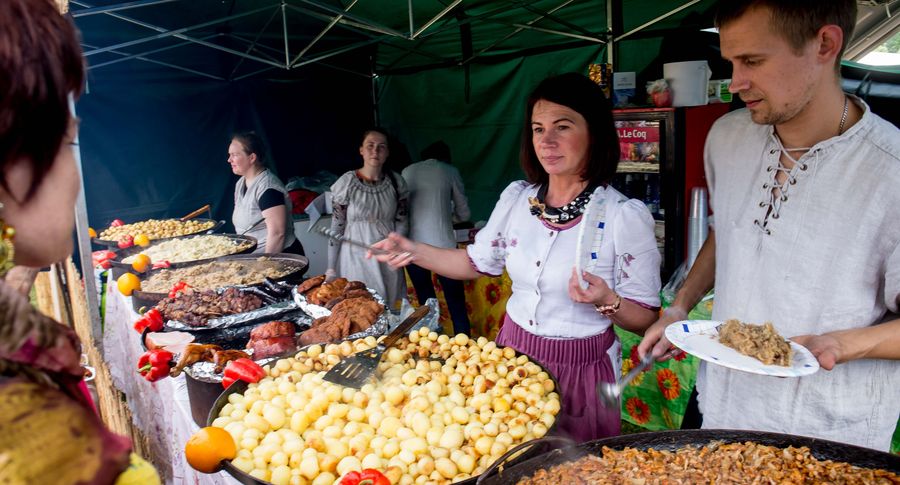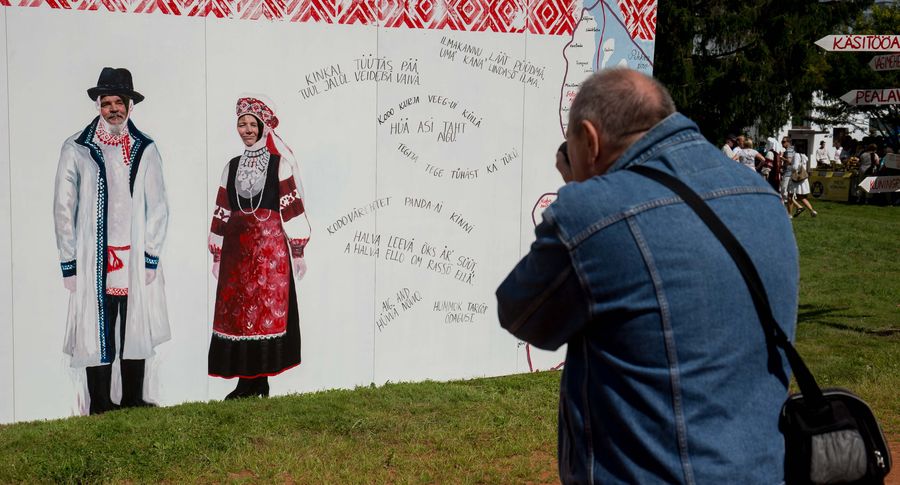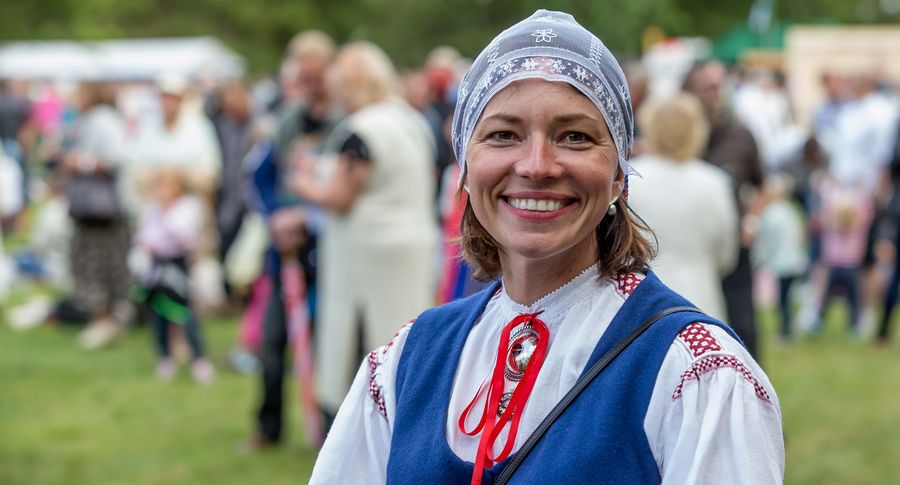 «Getting old here, not too much strength left to run around partying,» said the singing grannies, all dressed up. «Hopefully the younger ones will keep it going.»
Knowing the Seto damsels Hella and Helena, the above ladies would doubtless stop the worry. «I am proud to be a Seto,» says Hella sporting a broad smile. «I'm happy to wear the costume and it feels so fun,» she enthuses.
Helena has her roots around here. «I need to carry on the culture. Since childhood, I've been to the Kingdom Day, the Passover and the Church, for me it is a lifestyle,» she says, intending to raise he kids to be just like that.
This is what the youth is anonymous about: here's where it is best, here's home. «I ain't lured by the big city lights. I've grown up in these quiet surroundings, trees and fields everywhere. And should I venture some place abroad sometime, the pull is always to be back,» says Jaan Roose, a freedom sports guy from Värska and one to have toured the world with Madonna.
Kerli Zirk, half year as exchange student in France under her belt, intends to ever keep returning.  A Seto lady «has these customs and traditions, from childhood,» explains Kerli. «Meanwhile, to be open and free is vital as well, though at times it might seem otherwise,» adds Kerli who has been forced to attend the festivities in a long orange dress instead of folk costume.
«Pity I have no folk costume. There was the time that Setos were despised and the moth ate the costumes in the wardrobe,» she says.
How much will it cost to dress up as a Seto, I ask the ancient ladies. Can't be measured in money, I'm replied. The garments get passed on down the generations.
Strongman Leivo Laats says Seto guys are like strong and quality wood – such as are felled against the wind. He says Setos have quality – die to the hardships suffered.
Mr Laats is intending to marry a Seto girl some day. «Seto ladies are strong. A man needs to do as the wife wishes, but the wife might still be a little bit weaker,» he sums up his ideal.
«I will definitely try and tie my future to Setomaa,» says Karl, recently moved to South-Estonia and already married to a Seto lady. «All I've left to do is master the language,» he adds.
We bump into Prime Minister Taavi Rõivas, with roots in Tallinn but relatives in villages around here whence the name Rõivas is from. To Setos, Mr Rõivas is linked by friendships.
«In 2005 while an adviser to then Prime Minister Andrus Ansip, he appointed me to Setomaa experts committee. Seto parishes union was created, there were programmes related to culture, building roads, business – small yet vital things to make the local life better,» says the prime minister, happy about the obvious advancements here over the decade.
Liidi is nearing 80. She is sad that the young no longer speak the tongue. To that, a girl named Karen in her early twenties throws a «Maq iks kõnõlõ» (I do speak [it] – in Seto) and, as if to prove the point, a youth choir nearby bursts into the purest native folk song possible.
Liidie listens. Satisfied, she states: «The kingdom liveth.»