Patience of Tallinna Vesi clients running out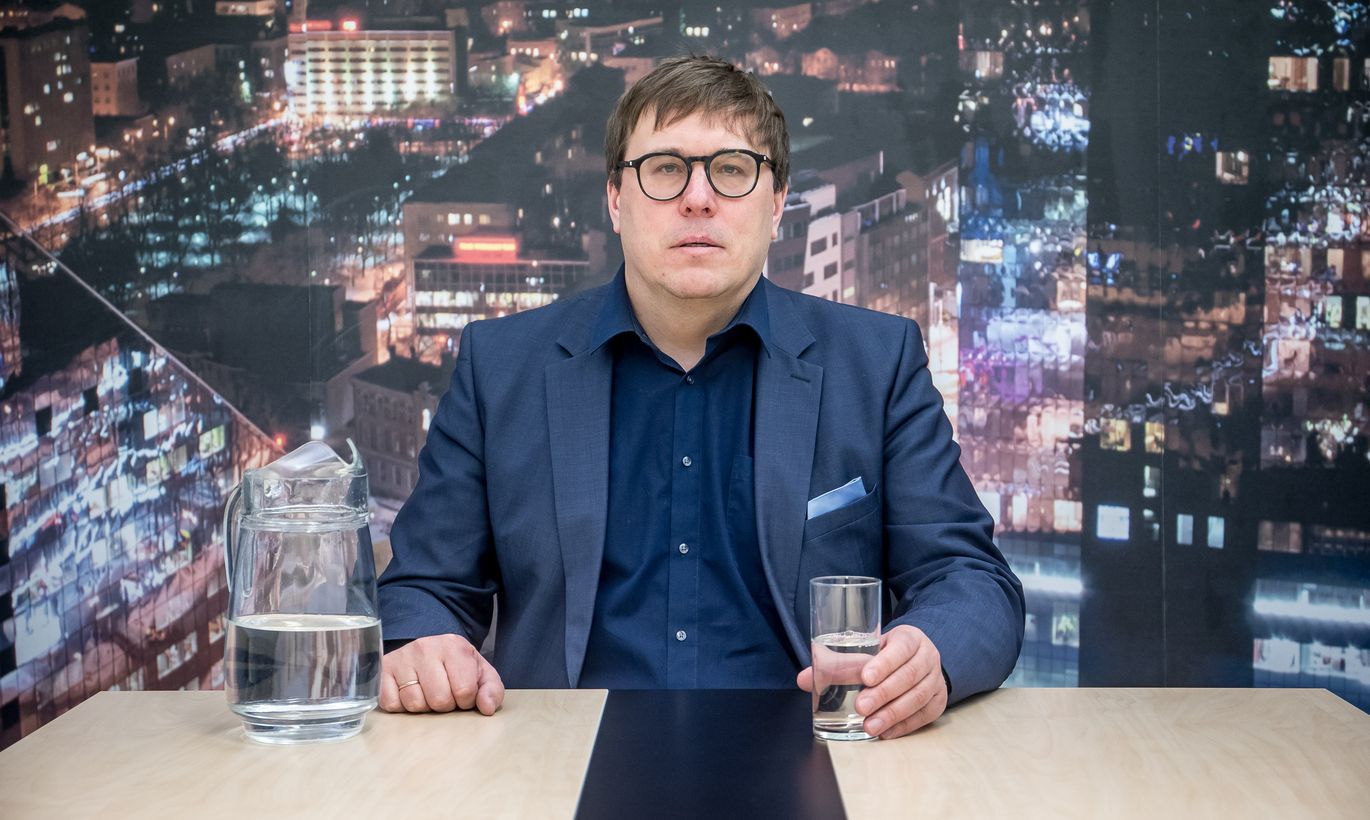 The patience of many of the capital's homeowners is wearing thin as a prolonged and complicate dispute has still not managed to determine how much a cubic meter of water should cost in Tallinn. Water utility Tallinna Vesi AS could be looking at a lawsuit.
The dispute between Tallinna Vesi and the Competition Board reached its first conclusion a year ago, when the Supreme Court ruled that the utility will have to abandon its price list for Tallinn from 2011 and draw up a new one it then needs to coordinate with the watchdog in whose administrative area such things used to be.
Tallinna Vesi sent the board its new price application in February which the board rejected yesterday. The board finds that Tallinna Vesi wants to make €10 million more a year from the sale of water than is fair considering its level of expenses. If the company wants to charge residents €2.24 per cubic meter of water, the watchdog puts fair price at €1.74.
The sides find themselves at an impasse once more. It remains unknown what will happen next. The listed company told the press it will decide whether to contest the decision in court inside 30 days. For Tallinn and Saue consumers, the ongoing dispute means they will have to continue to buy their water based on initial prices from 2011 that both the Supreme Court and the Competition Board have found to be exorbitant.
This uncertainty has confused the Estonian Homeowners Association. They have previously promised to start collecting claims from consumers to demand return of overcharged sums in court. There has been talk of a claim stretching to a few dozen million euros. Head of the association Priit Pärna notary said the watchdog's recent decision leaves them at a loss.
Homeowners are disgruntled it took the board so long to decide as Tallinna Vesi presented its new price list in February and the agency said it would shape its position inside three months, by April-May in other words. "Because the process dragged on, we hoped an agreement that would lower the price of water would be reached; but as we can see now, that did not happen," Pärna said.
The recent tactic of the homeowners' association has been to wait for the competition watchdog's decision that would show exactly how long and by how much water prices have been excessive. The Supreme Court ruling from last year acknowledged the problem but did not touch on price per cubic meter.
Pärna said that the board's press statement from yesterday suggests that the price of water has been roughly 25 percent higher than is fair. That conclusion can be drawn by comparing Tallinna Vesi's sales revenue of €44.5 million to the competition authority's estimate of what would be fair at €34.5 million. The association wants to see the full text of the watchdog's decisions before deciding whether to turn to court.
"The likelihood of legal action has definitely grown," Pärna said. "One reason is that earlier claims are about to expire. Another trigger is that should Tallinna Vesi contest the control action again, our patience has run out and we're done waiting. I'm not ruling out that patience has already run out, but I would like a closer look at the board's decision first," he explained.
Pärna added that many homeowners and companies that use a lot of water have contacted them and expressed interest in going after the water utility. Pärna realizes that an action of this size places a great burden of proof on the plaintiff in terms of how long and by how much prices have been higher.
Member of the board of the Estonian Apartment Associations Union Urmas Mardi confirmed Pärna's words: that the association is ready to file a claim, but added that it wants to give Tallinna Vesi the chance to make amends. Mardi was referring to an agreement where the utility would deduct overcharged sums from future bills.
Urmas Mardi promised to keep at it on behalf of apartment owners. "We will analyze the competition board's decision before taking steps. It will not be swept under the rug," the representative promised.
Director of the Competition Board Märt Otsa said, when commenting on the Supreme Court's ruling last year, that consumers have grounds to ask for return of sums.
This caused the utility to create a reserve of €17.5 million to cover potential claims for compensation, meaning that Tallinna Vesi is prepared.
Not a cent of this reserve has been used so far as no claims have been filed against the capital's water provider.
Tallinna Vesi is also waiting for a decision from an international court of arbitration where it and United Utilities are seeking compensation from the Republic of Estonia based on an agreement on the mutual protection and promotion of investments between Estonia and the Netherlands.
The city of Tallinn privatized Tallinna Vesi in 2000. A third of the company belongs to the city, a third to United Utilities through UU Tallinn B.V., while a third of shares can be traded on the market.