Ammunition worth 200 million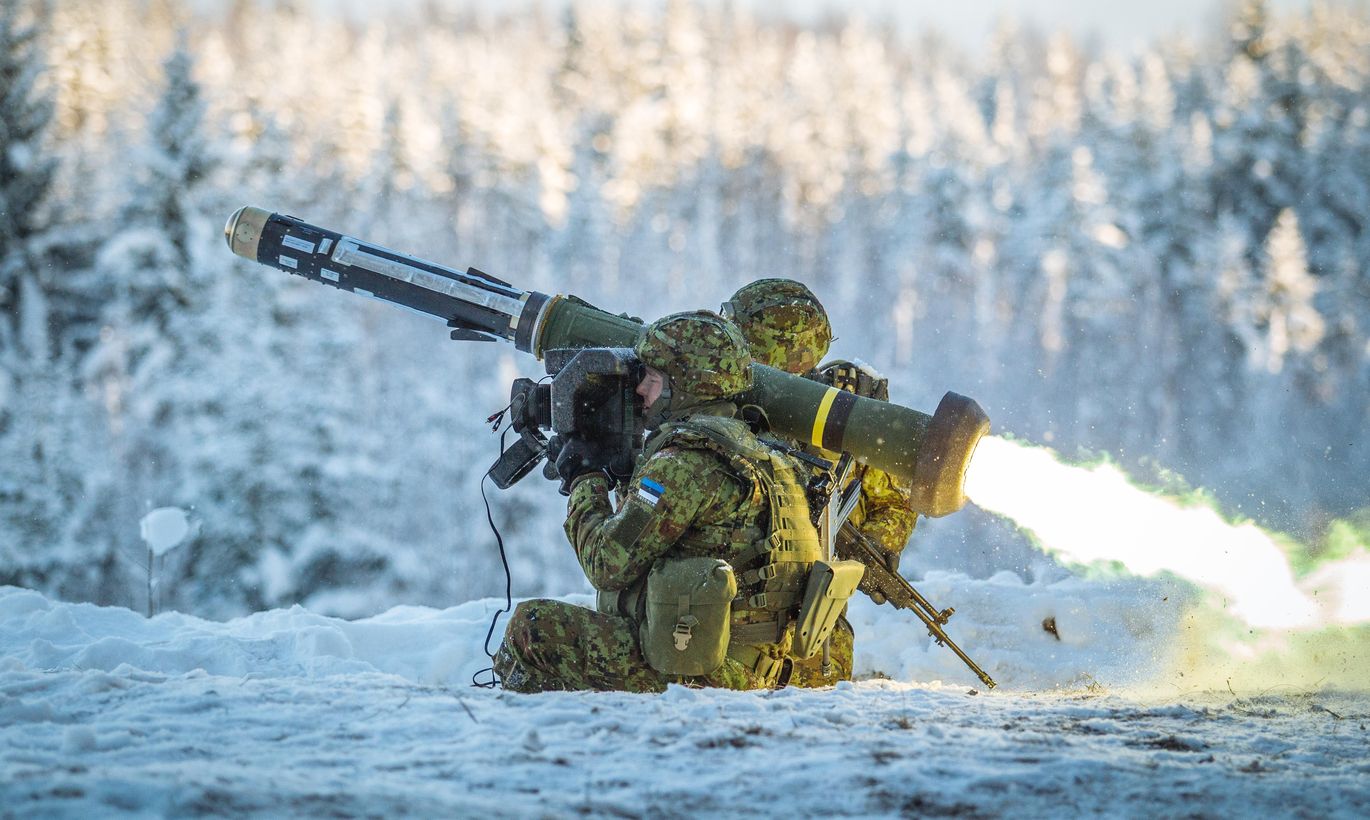 The Ministry of Defense's administrative area development plan for 2019-2022 prescribes three major additional investments: over €200 million will be spent on ammunition, €60 million on communication systems, and tens of millions on anti-air capacity.
The munitions budget has grown by €20 million compared to the previous development plan. Expenses are hiked, for example, by the Javelin anti-tank system for which a single missile costs around €200,000. A single Mistral anti-air missile costs €381,000.
"The difference between a mock and actual force is reflected most clearly in the availability of munitions," said Secretary General of the Ministry of Defense Jonatan Vseviov.
Procuring night vision equipment for a third of Defense Forces members should also help boost Estonia's actual defensive capacity. Only professional soldiers have access to night vision aids at present.
"Developing," is how Commander of the Defense Forces Gen. Riho Terras characterized Estonia's defensive ability. Terras said that technology procurements have not been expedient enough until recently. "We should develop our armored capacity more extensively and quickly. That also goes for communication and command equipment which the world is busy procuring, while we simply cannot afford to buy certain things right away," he said.
The main focus of the development plan will remain unchanged, while economic growth allows for additional investments.
One goal is to grow the number of new conscripts to 4,000 a year. This would mean an additional 200 people called up for service. Deputy Secretary General of the Ministry of Defense Meelis Oidsalu said that the Kuperjanov Battle School will be moved to Tartu, and the former schoolhouse will be turned into another barracks.
"Barracks in Jõhvi and Paldiski will accommodate more conscripts," Oidsalu said. There is currently enough room for 3,200 conscripts in barracks. Oidsalu added that the Defense Forces has changed how it sees conscripts' health requirements. "We will take in more people, and then we'll see how they will cope with their migraines or flat feet," the deputy secretary said.
"It mainly designates procurement of MIL radio transmitters that allow for encrypted communication. To keep the enemy from listening in," Oidsalu said. He added that the project will cost around €60 million. "What can you do – secure modern radio communication is hugely expensive."
The 2nd Infantry Brigade currently does not have an AA radar to allow it to identify and fire at aircraft. "They can fire at aircraft today, but only by aiming at them directly," Oidsalu explained. "The radar would allow AA to fire over longer distances and with greater accuracy."
That kind of a radar costs €50 million. "The 1st brigade has one, but the 2nd has not."
Marine surveillance is up to the Police and Border Guard Board in Estonia, but the Defense Forces do not have the capacity to process that information in real time. "Like you can see the position of aircraft on a radar screen in movies. It's the same thing at sea," Oidsalu said. He added that the system does not allow one to see underwater. The official explained that while such a radar would not have spotted parcels of narcotics floating close to the beach in Lohusalu, it could help locate a small fishing boat.
"The previous development plan talked about four self-propelled artillery pieces while the new one has six," Oidsalu said. A single K9 Thunder SPG costs around €3.5 million.
The Defense Forces also plans to procure communication vehicles, medical vehicles, and logistics tanks to complement the K9s. "All of them have to be on tracks to be able to traverse any kind of terrain," Oidsalu said.
The initial investment of the SPG project is €35 million.