Additional inspection of crashed vehicles considered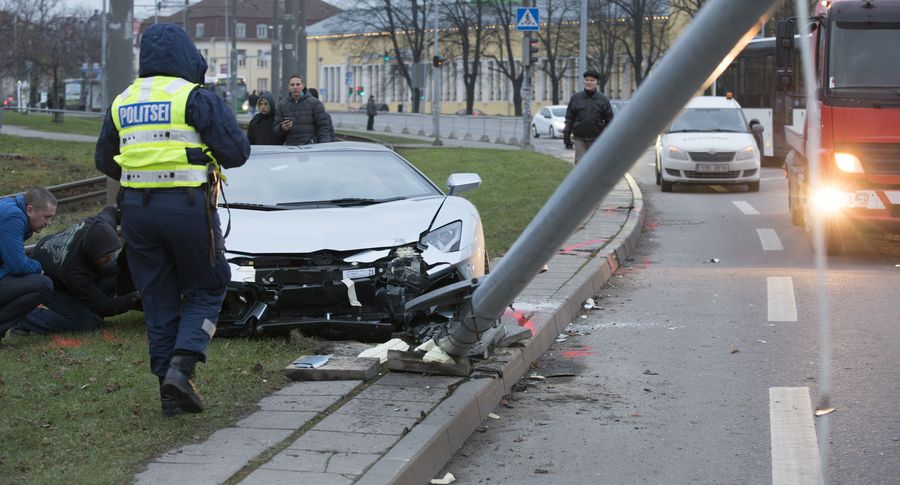 The state has decided to order additional inspection of vehicles that have caused traffic accidents as the latter are often repaired on a budget. Insurers believe the measure is unnecessary.
"Vehicles belonging to the injured party are usually repaired properly by insurance companies; however, there are problems with vehicles drivers of which have caused accidents," said head of the technical department at the Road Administration Jürgo Vahtra.
Vehicles that caused the accident are often repaired shoddily to save money and put up for sale.
The buyer gets a car that looks good but could be missing airbags or have structural faults.
Vahtra emphasized that it is a matter of traffic safety and human lives. While the explanatory memo of the transport development plan currently being coordinated includes intent to order additional inspection of vehicles that have been in a traffic accident, Vahtra said it is too early to talk about an amendment as the initial plan has not been approved by concerned parties.
"The general plan is to send vehicles that have been involved in more serious accidents to reputable workshops that can verify whether they have been restored properly. A corresponding verification would serve as the basis for allowing the vehicles back into traffic," the official explained. The biggest expense tied to the plan would be development of the administration's IT system to facilitate the new procedure.
Head of the Estonian Traffic Insurance Fund Mart Jesse said that the idea of a post-restoration inspection has been around for a long time. "Inspecting every vehicle is unrealistic, as well as insensible," Jesse believes.
He explained that in most cases an accident involves two vehicles one of which is repaired by an insurance provider. These vehicles are usually repaired by dealers or proper workshops, meaning there is no need to inspect them later. "If a workshop does shoddy work, it sparks a reaction from insurance providers," Jesse said.
The cost of repairing the vehicle that caused the accident is also covered by an insurer, provided the owner has voluntary insurance, while vehicles are not inspected. "Unfortunately there is no realistic way to inspect vehicles repairs of which are not paid for by the insurer; the latter are imported broken down and fixed up in Estonia or repaired abroad," Jesse added. Because the system would not cover all vehicles, such blanket inspections would not be sensible or financially feasible, he believes.
Jesse said that the need for inspections can be replaced with the possibility of checking whether vehicles have been involved in accidents on the fund's website. The inquiry also provides information on whether a vehicle has been found ruined beyond repair. "What this means in practice is that it is impossible to sell vehicles that have been in very serious accidents in Estonia; they are either written off or sold outside the country as wrecks," Jesse said.
He added that knowing a vehicle has been in an accident gives people enough information to thoroughly look into its condition and quality of repairs. "We also need to keep in mind that a lot of second hand vehicles are imported; we are a member of a common market, and the regulation in question would only make sense were it to apply to all member states," Jesse explained. That is why the fund does not believe the measure to be effective.