None of the new ferries to be completed on time
September 1, 2016 5:47 PM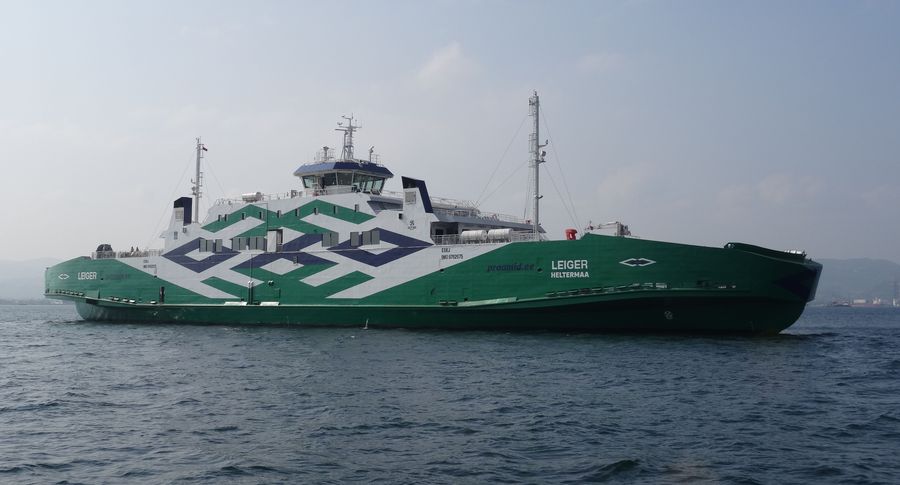 Even though state-owned ferries only existed on paper when the procurement contract was signed, it was hoped the ships could be finished on schedule. TS Laevad announced on Wednesday that instead of new ferries we will have replacements come fall.
According to the contract, signed at 1 a.m. on Wednesday, come fall, passengers and cars will cross the straits on the same old ferries belonging to Vjatšeslav Leedo: Regula, St. Ola, Hiiumaa, and Harilaid.
As replacement ferries are now in place, shipbuilders are urged to concentrate on quality instead of haste. Chairman of the board of Port of Tallinn Valdo Kalm said that while the ferry Leiger is almost finished in Turkey, both the classification society and construction supervision have come across faults. "The ferry is operational, otherwise we couldn't run sea tests; however, why should we take delivery of a faulty vessel? And who will repair it once it is here?"
Kalm said that Leiger's fire-fighting system was tested last week and did not react the way it should. Another concern is leakage current or grounding system. "It is not as simple to find the areas were earthing doesn't work that it could be accomplished in a day."
The third major cluster of problems concerns the congruity of the ferry's control and navigation systems. "On the one hand we have four diesel generators producing power, as well as the boat's electrical engines and the helm. On the other we have the autopilot; we also need to be connected to satellites," Kalm said. He added that the ferries have a big server room with several servers to accommodate all that high-tech equipment.
Head of TS Laevad Kaido Padar said that the company called 27 European ferry operators, even though more thorough negotiations were only held with a couple of companies, before reaching an agreement with current operator Vjatšeslav Leedo.
Padar said that choice of replacement ferries was constricted by a lot of conditions: ships without an ice class or that were built to sail on rivers in Germany and therefore had a shallow draft had to be eliminated right away. "The height of the ramp is also important – how can a vehicle get on or off if the ramp is 40 cm off the pier? Who would invest in rebuilding the ramp for a single month? And how would traffic function in the meantime?"
"I admit that when we set about looking for replacement ferries in spring, I was naive and thought there were more vessels like these out there, and that they would be easier to find," Padar said.
Even though replacement ferries aren't exactly spacious, they should be enough to service fall passenger volumes that should be half of what they are during the peak summer months, Kalm believes. Another advantage of the Saaremaa Laevakompanii is that they will provide full service – ferries that can use existing ports and come with crews.
While Wednesday's press conference lifted the veil of secrecy surrounding the financial side of the replacement ferries a little, plenty of secrets remain. It is known that the replacement ships will cost the state company between five and five and a half million euros. That sum could shrink as shipbuilders are obligated to pay fines for delays, while it may also grow should the Ministry of Economic Affairs and Communications decide to fine TS Laevad. Padar said that the project's productivity, additional costs included, should nevertheless exceed seven percent.
If Regula, for which the company paid four million euros, will remain in service as TS Laevad's backup vessel, the remaining three ferries rented from the Saaremaa Laevakompanii (SLK) and Saaremaa Ferry Erste Beteiligungs will only stay on until the new vessels arrive.
Chairman of the board of TS Laevad Kaido Padar said that Leiger and Tiiu, that are being built in Turkey, should start in October and November respectively, while Tõll will arrive from Poland somewhere in October and its sister ship Piret in January of next year.
Even though the wait for the new ferries will be longer, the ticket system will become operational on time. Passengers can buy tickets for TS Laevad's ferries starting from September 1 at www.praamid.ee.
Residents of Western Estonian islands will no longer need to apply for a customer card. Passengers can log in and save vehicles, whereas the system will automatically check with the traffic register whether drivers own vehicles or are simply using them.