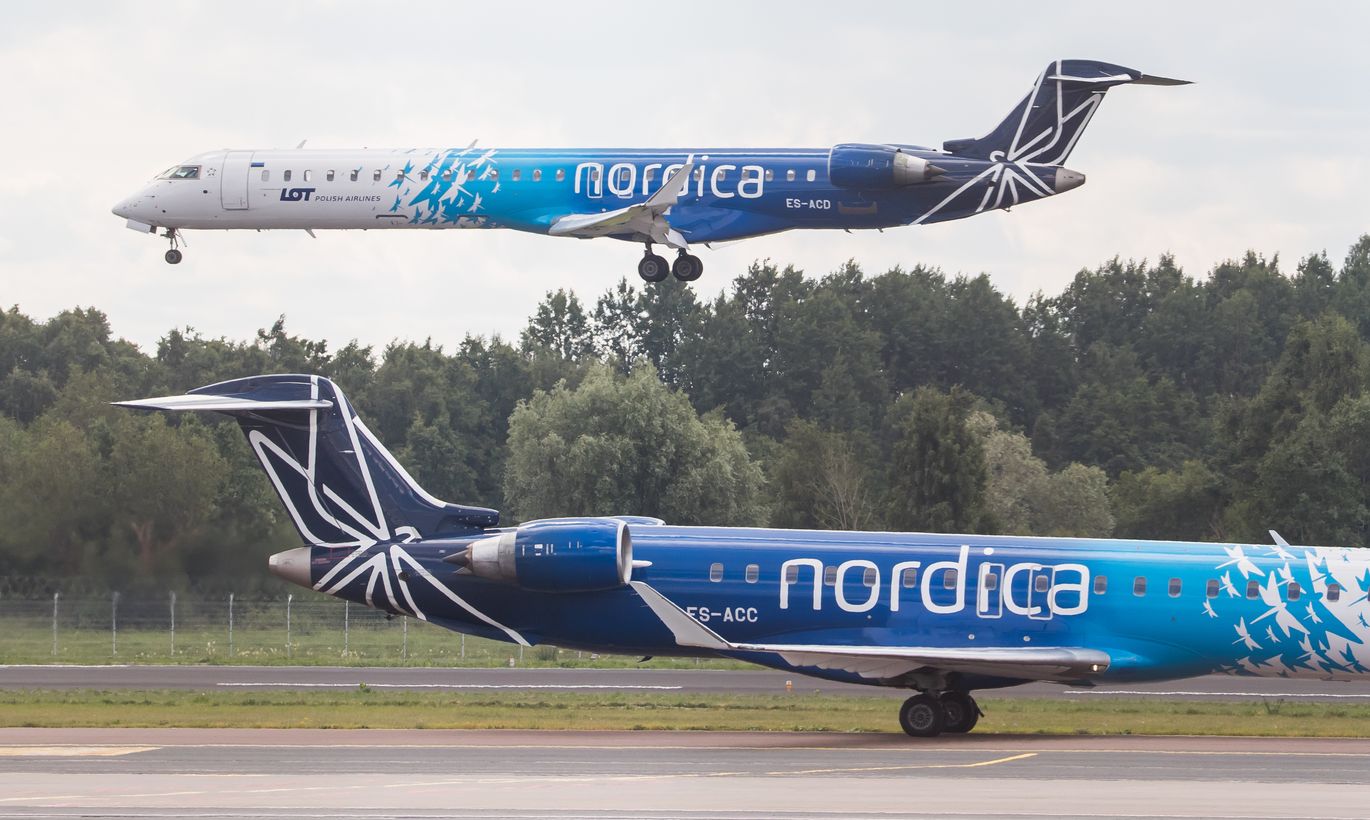 Aviation circles were abuzz with news that changes might be in store at Nordica already late last week. CEO of the national airline's strategic partner LOT even came to Tallinn.
Postimees' sources named differences concerning how to run Nordica and LOT's joint venture, Nordica's flights operator Regional Jet, as one of the primary reasons for pending changes. The Poles were said to be unpredictable and prone to imposing conditions on Nordica that have not always seemed sensible.
The situation is made more difficult for Nordica by the fact the tiny Estonian airline needs its larger partner more than it needs Nordica, which is why it is important for Estonia to look for solutions and maintain the peace.
At the same time, it is said that Nordica is happy with the selfless work CEO Jaan Tamm has been doing since the company was created in October of 2015. That is why Nordica's press release concerning Tamm's letter of resignation from yesterday took many in the sector by surprise. The fact LOT's manager came to Tallinn was also seen as exceptional, even though he has visited a few times before in the 18 months the airlines have been partners.
Chairman of the supervisory board of Nordica Peeter Tohver said that Nordica has no major conflicts with LOT and that Tamm leaving the company has nothing to do with the Polish airline.
«Differences of opinion between partners occur from time to time. LOT is big while we are small. The joint venture requires deliberations of how to move forward. They value certain things while we value others. Both companies want to make a profit, and we're arguing how best to achieve that.»
Jaan Tamm said that different visions colliding is nothing new when it comes to management of major companies but added that the team and owners were agreed on the main points.
Sky was clear a week ago
CEO of LOT Rafal Milczarski attended a Nordica meeting at the Ministry of Economic Affairs and Communications last week. Milczarski told Postimees that he came to Tallinn to attend an ordinary meeting between partners to discuss financials and plans for the future.
«My visit carries no specific aim, it is just a business meeting,» the CEO said.
Asked how satisfied he is with Nordica's performance and board, Milczarski said that Nordica is serving its purpose of offering people in Estonia direct flights to many European cities. «It is not up to me to decide whether to be satisfied with the management board of Nordica. It is an Estonian company, and it is not for me to even voice an opinion here.»
Milczarski did not answer the question whether he would like to see the management board replaced, only saying that Nordica is a separate company and they simply own Regional Jet together. The CEO also did not comment on cooperation between LOT and Nordica in managing the flights operator. «I'm going into a meeting and do not want to comment ahead of time,» Milczarski said.
Outgoing Nordica CEO Jaan Tamm told Postimees after the meeting at the ministry last Friday, held without Minister of Economic Affairs and Infrastructure Kadri Simson, that the participants discussed business strategy and plans for the future, several things were decided and that he came out of the meeting with a good feeling. He said his contract was still valid and would remain valid until the supervisory board felt differently.
Palmer's return possible
Disagreements over the management of Regional Jet and Tamm's resignation might not be directly connected. Peeter Tohver said that the company is very happy with the work Tamm has done and that Tamm wants to rest.
Differences between the Estonians and Poles might not get a quick resolution with the appointment of interim CEO Hannes Saarpuu on Monday. Saarpuu is a member of Nordica's supervisory board and has in the past run coach operator Lux Express and worked as the airlines director at Estonian Air (1998-2006).
Postimees' sources claim replacing Tamm first came up in the supervisory board of Nordica after it concluded that the startup-like Nordica could use different management after three years. In other words, the board found that while the company has been successfully launched and targets hit, better in-house communication is needed.
Tamm has apparently shown no sign of fatigue in running Nordica, while the Poles favor the last CEO of Estonian Air Jan Palmer who is working as a consultant with Nordica and running the supervisory board of Regional Jet.
Tohver said that the next head of Nordica needs to be someone with the ability to overcome growing pains. «Perhaps we have grown too much. The organization has not been able to keep up in terms of quality, skills and procedures. Nothing is wrong, but we must pay more attention to things inside the company,» he said.
Jaan Tamm said that he resigned as one stage in the company's development has come to an end. «The state expected the board to launch the airline with success, create important direct connections from Tallinn and lay the foundation for the airline's sustainability. I believe that these tasks, along with most other things included in the initial business plan, have been performed successfully. I also find that now is the time to aim for new goals under a new leader,» he explained.