NATO needs to be reinforced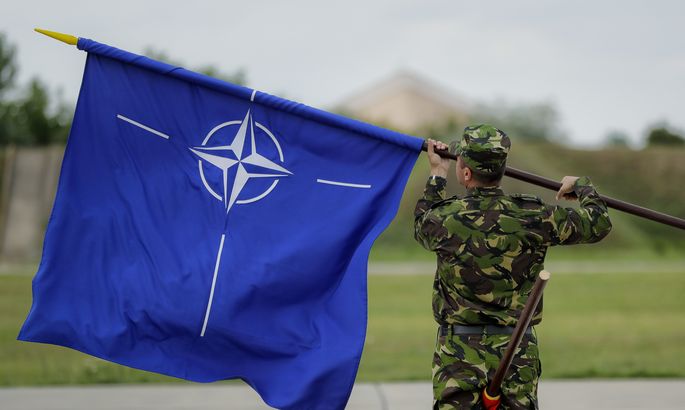 Hysterical voices heralding the upcoming split and collapse of NATO could be heard before the summit in Brussels. These fears are baseless if the panic is caused by the Americans' demand for Europeans to pay more for defense.
The former have been saying that Europe should contribute more to its defense since the 1980s, and similar demands were made by Democrats' candidates Bernie Sanders and Hillary Clinton even before Trump. There can be no doubt that Europeans spending at least 2 percent of GDP on defense instead of the current 0.8-1.5 percent would boost the alliance's military and defensive capacity. It would benefit Estonia and other states that have borders with Russia, as well as Germany itself.
The nature of Donald Trump is still hazy. Adding to the confusion is white noise that seems to accompany him, as well as skirmishes between Republicans and Democrats all the nuances and backgrounds of which are not fully understood in Europe. U.S. foreign policy under the Trump administration has, however, become clearer lately. His first year in office was marked by chaos in the administration; however, the president has demonstrated resolve and determination in the past four-five months.
The Assad regime's chemical attack in Syria was not followed by another red line the crossing of which would mean nothing, as was commonplace during the previous administration's time, but the strongest strike allies have delivered against Assad. North Korea, that has spit on all agreements with the West and kept developing its nuclear program since the 1990s, was skillfully convinced it might be looking at a preventative military strike if it carries on the same way. The Iran nuclear deal, that made it possible for mullahs to sell cheap oil to Europe and use the money to equip a contingent of 100,000 men fighting for Assad, was nullified. As a result, the Irani riyal has lost half of its value, there are shortages in the country and mass unrest has broken out against the mullahs. We have no reason to believe Russia will be treated differently. They will also be addressed from a position of power and demanded to honor America's interests.
The NATO summit in Brussels treated with other topics beside defense spending and Russia and the Middle East. One of the more important things allies need to agree on is support for the Afghan government against Islamists. On the downside, Georgia and Ukraine, that were promised membership in Bucharest ten years ago, are still kept in the dark. Officials' many promises are generous but vague.