Defense League to be tested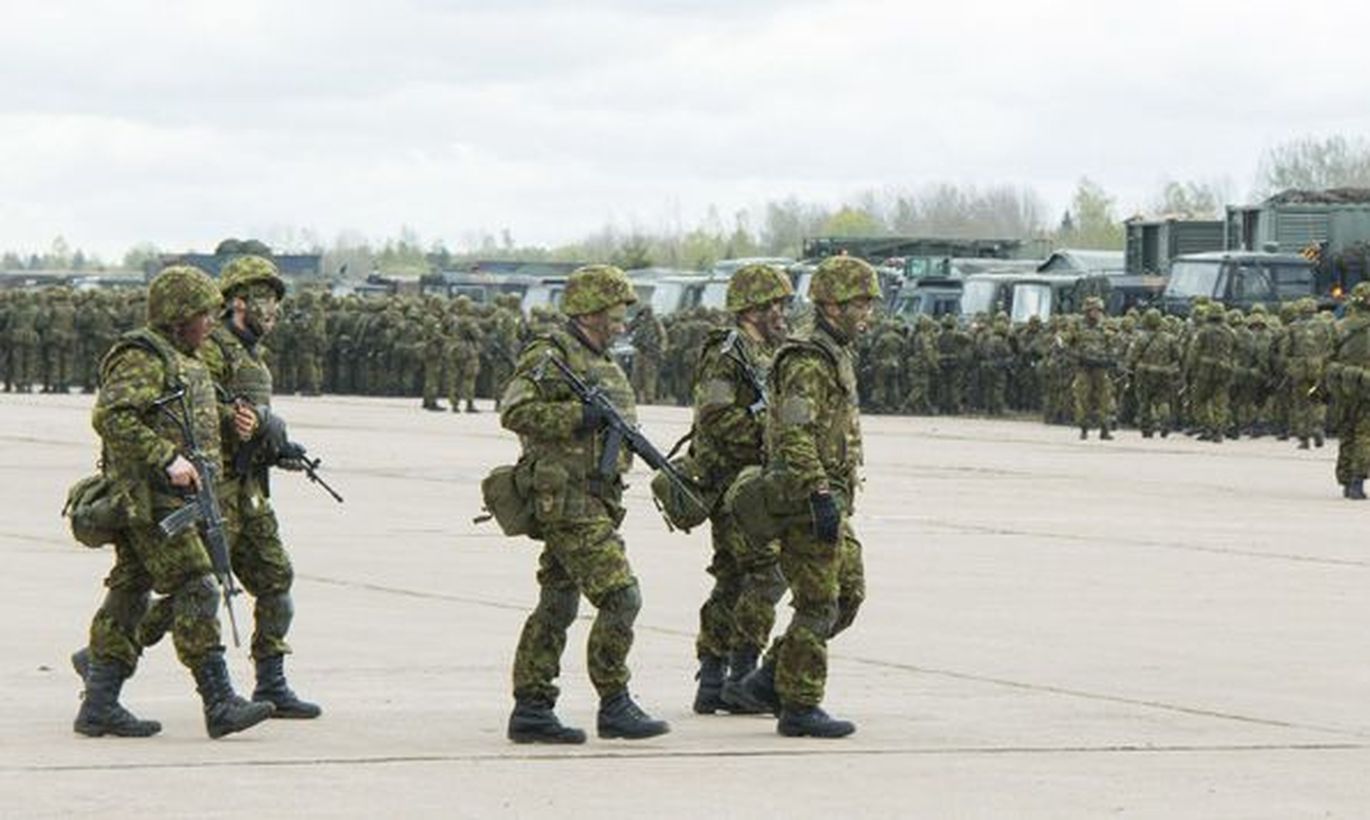 The fourth "Hedgehog" major training exercise to be held in May next year will include at least 10,000 Defense League members. It will be the first time the countrywide territorial defense system will be put to the test in such a comprehensive manner.
"It is our aim to practically simultaneously activate this nationwide security network," said Deputy Commander of the Defense Forces, Brig. Gen. Indrek Sirel in charge of the exercise.
The decision was made immediately after the exercise in 2015. Sirel said that the focus next year has nothing to do with conclusions drawn from "Hedgehog" in 2015 but is instead due to the need to be convinced of the functionality of territorial defense.
"We will answer the question of whether we have the entire structure in place and that of its level of preparedness. Also whether the units we are supposed to have will truly be able to perform tasks," Sirel explained.
He explained that the Defense League plays a very important role already in the opening stages of potential acts of aggression. First the league assists other state structures in realizing emergency plans, for example by lending manpower to the police and border guard.
Members must stand ready to help form necessary Defense Forces units, while the league is expected to have its own rapid reaction forces, battle groups ready for battle.
"At one point we will have activated the entire national defense structure of the Defense League – from the territorial defense headquarters run by the league's commander to territorial defense regions, battle groups, and districts. That is the most important thing we want to see," Sirel said.
The exercise will take place all over Estonia, starting in May of next year. Its military training portion will take place in Northern Estonia.
Defense Forces reservists will play a more modest role this time. Call-up notices will be delivered to the majority of Estonia's 16,000 Defense League members, including those in support roles. The total number of participants, including allied units and conscripts, is estimated at around 13,000.
Sirel said that "Hedgehog" will require different efforts from the Defense League. The organizations weaponry should be complemented with Javelin anti-tank systems and mortar batteries.
All units will have to have undergone training by the time of the exercise that will test their reaction speed and ability to perform tasks. The Defense League's territorial defense districts and their headquarters will remain open for weeks during the exercise.
Commander of the Defense League, Maj. Gen. Meelis Kiili said that a major exercise is a good way to make sure the organization, set to celebrate its 100th anniversary next year, can meet the people's expectations. "I believe it is one of the most honorable ways of celebrating such an auspicious anniversary," he said.
The exercise's scenario will progress from peacetime to a crisis and from there to wartime. The league's chains of command need to be tested. This includes members not appointed to wartime units that are tasked with supporting public defense.
"We will bring out all league-based battle groups and at one point everyone performing support tasks: formers and public defense organizers," Kiili said.
The Defense League commander said that Estonia's potential enemy has an autocratic system that allows it to make decisions very quickly. "It is necessary for us to have considered the time it takes to make decisions," he added.
It also means that cooperation between league units and the Police and Border Guard Board, that has improved courtesy of recent trainings, must be seamless.
The latter phase of the exercise concentrating on terrain warfare will involve a single Defense League territorial defense battle group; however, others will not sit idle, meaning that the exercise will not be over after formation for anyone.
"The goal is to act so convincingly as to prevent war. However, we will demonstrate that should there be a war, we will fight," Kiili promised.
The exercise will be counted as a success if all necessary structures are formed on time, have the required equipment, and the skills to use it.
The Defense League had 16,023 members by the end of 2016, while its special organizations – women's and youth voluntary defense organizations Naiskodukaitse, Noored Kotkad, Kodutütred – boosted that figure to 25,530. The "Hedgehog" major training exercise has previously been held in 2008, 2009, and 2015.