In praise of a security police pillar
10. September 2014, 10:57 AM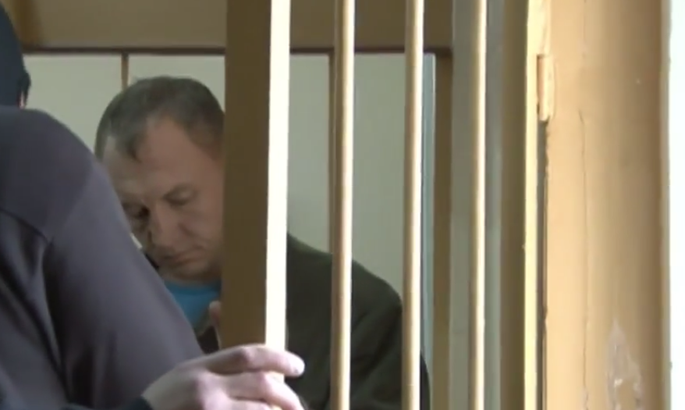 Our thoughts are with Eston Kohver (43), say friends and schoolmates of the security police officer grabbed and jailed by FSB while on duty along Estonia-Russia borderline. Always a trusted fellow, they recall – wondering why an officer so highly valued and informed was sent so close to the border for such a dangerous task.
«Eston is a hardworking man, never one to seek the limelight,» said a schoolmate from what is now called Estonian Academy of Security Sciences, a graduate from the same groundbreaking year of 1996. The buddy is convinced Mr Kohver might have ended up on some top post seated in a nice office – had he only had the aspiration.
«He's been working where he fits best – his personal characteristics are the perfect match for the tasks he's been entrusted to do,» said another fellow student, and specified: this is the gift of keeping mum about stuff better not said. 
A third mate from the same school said Mr Kohver is surely among the best guys in security police and the Russians knew who they snatched.
«If you pull a card it better be a strong one, not some six of diamonds...,» illustrated the schoolmate. «This was against him specifically, not against Kapo [widely used nickname for Estonian Security Police – edit] as an organisation.»
Mr Kohver hails from Jõhvi, Ida-Viru County. His 8-grade basic school education was secured at Jõhvi Gymnasium, then the Kohtla-Järve 5th Secondary School named after Adolf Kesler. In the mainly Russian speaking town, the school was known nationally as a very strong and Estonia-minded one.
A childhood friend and classmate of Mr Kohver's recalls how, in Jõhvi, Estonian and Russian boys used to mainly play in separate camps, with the occasional confrontations. «Not daily, but these happened,» he said.
Even so, an Ida-Viru childhood secured a command of the Russian langue far above the Estonian average. In the case of Mr Kohver, this was not least due to his Mother being non-Estonian.
«His Father was an Estonian and at home they spoke Estonian – the Mother's Estonian was excellent as well,» notes a classmate and close neighbour.
«We did track and field together, he was quite a sportsman,» he continued. «And he used to be a real good friend, one I could always rely on.»
The friend wasn't one bit surprised when, after vocational school, Mr Kohver headed to Tallinn for studies in the militia school in Nõmme. As Mr Kohver enrolled in 1989, the school – though Soviet by name – had already produced its initial legendary all-Estonian sets of graduates. «Eston wanted to do law and order – that was his dream,» added the friend from long ago.
In 1991, the same year as Mr Kohver graduated from the militia school, the Police was reintroduced. In 1992, he entered Academy of National Defence, being among the first to graduate from it in 1996 as Ensign, in the ranks of correction college (prison service specialty – edit). 
These were the days when the re-created security police was seeking staff. In 1994, Mr Kohver was among the four or five Defence Academy students to go there for field training. To the strong, determined lad good at Estonian and Russian alike, Security Police promptly extended a job offer. On various posts, that's where he works till today.
«A good sharp employee, one to always also have his own opinion,» said a former boss.
In 2010, Mr Kohver got decorated by the President with Order of the Cross of the Eagle, 5th class.