Navy flagship Admiral Pitka to retire
7 pictures!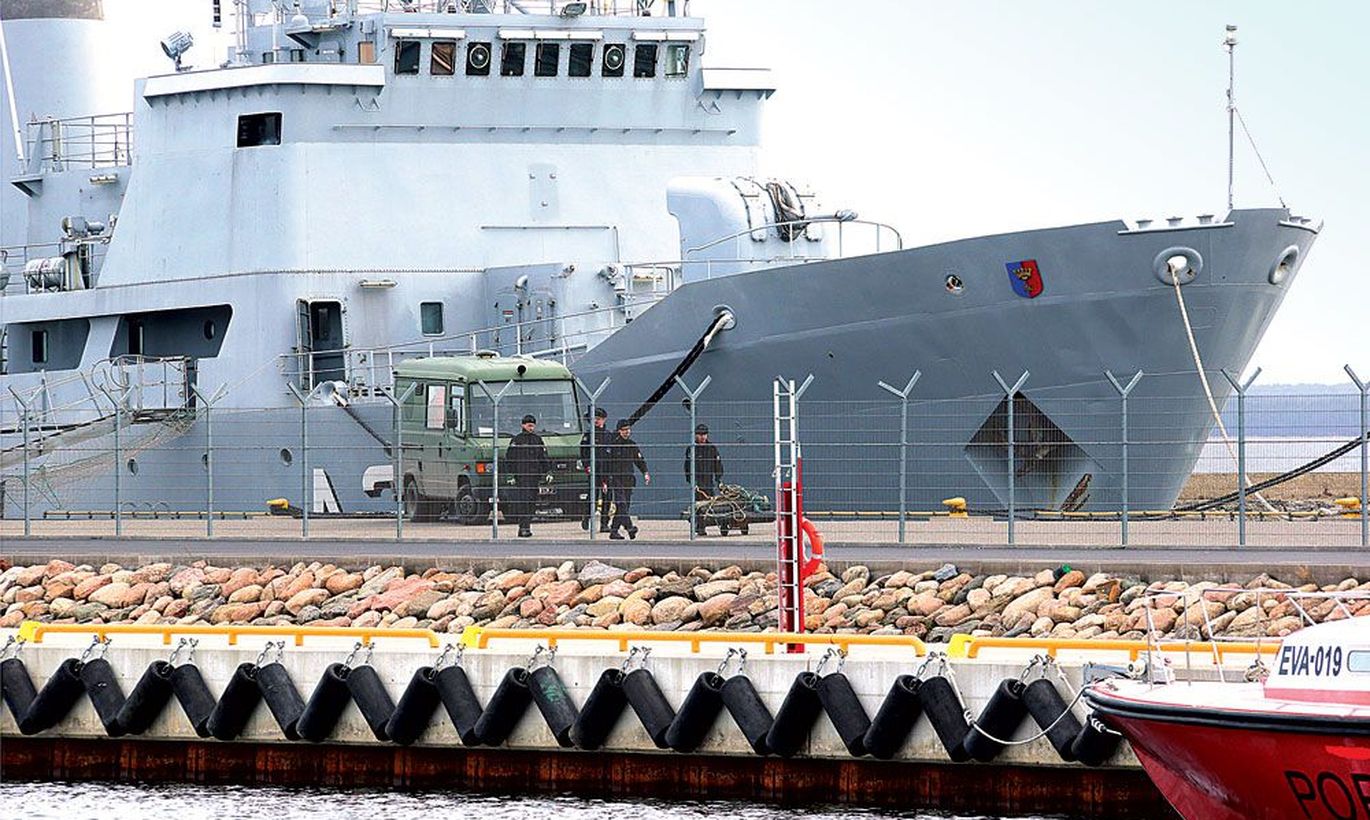 Defence Forces have decided to terminate the service of Estonian navy flagship Admiral Pitka. The vessel will be emptied of equipment and returned to the Kingdom of Denmark.
«The new national defence development plan foresees 3+1 capabilities for the Navy i.e. three mine countermeasure vessels pus one diving support vessel,» Navy headquarters chief Commander Jüri Saska told Postimees. Thereby, the Navy retains the support vessel Tasuja and mine hunters Admiral Cowan, Sakala and Ugandi.
«Considering that Admiral Pitka hasn't been in service for many years, its retirement is a sensible decision,» he thinks. «It's always sad to leave a ship. However, the current national defence development plan is a realistic one, taking into account the existing means and necessities.»
The 74-metres frigate, meant for mine clearance operations and exercises, has been standing at berth since 2008 – due to lack of money. Rising to Navy chief last summer, Navy captain Sten Sepper said that, within a year, it was planned to make Admiral Pitka navigable again and send it to exercises or missions. Indeed, last September, an international public procurement was announced for repairs of the vessel – soon terminated, however.
Arguments against restoration of the 38 years old vessel are varied. In addition to the amended national defence principles, it would be expensive to finance. Also, it might take years to man the ship and provide training.
Right now, equipment belonging to Estonia is being offloaded from Admiral Pitka in Tallinn Mine Port – to be used on other vessels. As Estonia got Admiral Pitka, in 2000, as a gift from Denmark, the Navy will not pass decisions of the future of the vessel. «Receiving the ship, we were obligated to return it to Kingdom of Denmark once its time of service was over. Thus, the final decision is up to Denmark,» said Comm. Saska.
It is unclear, by which date the ship will have been returned. «Surely, it will be done by solemn ceremony,» he promised.
It is no tragedy that Estonian navy will remain flagship-free, for the title is largely figurative. At the moment, the navy has no plans to transfer the title to another ship. It is not excluded, however, that a vessel to be acquired in the future would again be named Admiral Pitka.
Admiral Pitka was the first Estonian Defence Forces unit entering NATO service, as headquarters vessel of mine countermeasure group, in 2005. It has the longest NATO track record of any vessel in Baltic navies.