Gov. goes down slippery slope with mergers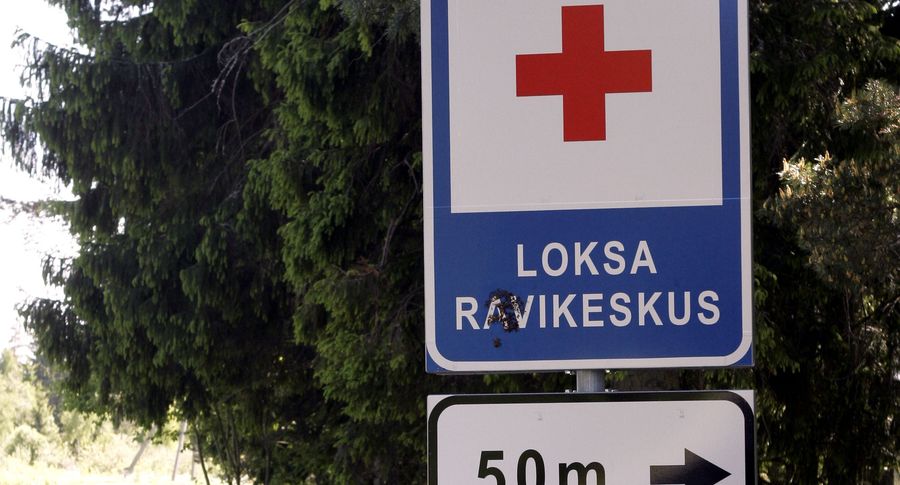 The government's political decision to exempt the centrist town of Loksa from having to merge with a neighboring parish from yesterday will result in a shockwave that will seriously shake the recent uniform structure of the administrative reform.
The government decided not to forcibly merge a number of parishes the population of which falls short of the 5,000 residents criterion by a few hundred people yesterday. Decisions were postponed concerning some parishes that have more than 4,000 but fewer than 5,000 residents.
At the same time, the government decided to make a present to the town of Loksa and its long-standing centrist mayor Värner Lootsman by allowing the municipality to remain independent despite it having just 2,770 citizens.
"Of course I've kept up with media coverage and understand the party links; however, I was under the impression that if the government really wants to carry out an administrative reform, exceptions would not be made based on political considerations," said sworn lawyer, former justice chancellor Allar Jõks who represents four local governments planning to contest the merger process. "It seemed that no exceptions would be granted and the reform taken to its conclusion. After the Loksa decision, the government will find it very difficult to explain in court why some exceptions were granted and others weren't," the lawyer said.
Several challengers
Parishes and towns that will take the mergers to court will probably number quite a few. Minister of State Administration Jaak Aab (Center Party), who defended the mergers in front of the Riigikogu yesterday, said the government must count on there being challenges. He said that several local governments would have turned to court even without the Loksa decision.
"I wish Loksa all the best, and I'm certainly not jealous," said chairman of the parish council of one of Estonia's wealthiest local governments, Illuka parish in Ida-Viru County, Paul Kesküla. While Illuka did not wish to merge, the government decided to attach it to the Alutaguse parish born out of the voluntary merger of two neighboring parishes.
Kesküla said that Loksa's exception gives hope to other smaller parishes that do not want to merge with their neighbors. Because the government postponed decisions concerning the problematic Keila-Paldiski area for a few weeks, Kesküla said he sees potential for more potential exceptions.
"We will wait for the government's regulation, after which we will decide whether to accept or appeal," Illuka parish council chairman said. He confirmed that the parish is willing to go to court.
Chairman of the Lüganuse parish council Marja-Liisa Veiser said yesterday that the parish will definitely not accept the government's decision to merge the parish and its nearly 3,000 residents with the town of Kiviõli and Sonda parish. Veiser said that because the forced merger was in the wind for some time, the parish has already made preparations for going to court - Lüganuse has hired sworn lawyer Allar Jõks to represent its interests. "Loksa has 2,700 residents, while he have more," she said.
Comfortable financial situation
Juuru parish in Rapla County, with its fewer than 1,500 residents, that remained opposed to mergers to the very last minute was prepared to hear the decision yesterday.
Our answer to the government (local governments to be merged mandatorily had to present their position to the government by May 15) included a long legal explanation of why we cannot agree to a forced merger; however, I said it some time ago that I'm sure no one really reads our letters in the government," said Juuru parish council chairman Sirje Endre. Juuru was merged with Rapla parish yesterday.
Endre said that the Juuru parish council will convene in the near future and will have its lawyers present as Juuru wants to remain independent. "Our financial situation is very good; we renovated our community center using our own resources, and we're about to move on to our basic school. Juuru Eduard Vilde School will have the latest in digital infrastructure," Endre said to demonstrate what Juuru can accomplish on its own.
Lüganuse council chairman Veiser recalled that the parish just went through a major merger in 2013 - with the town of Püssi and Maidla parish. "We have had to work very hard for these regions to actually merge," Veiser said.
Sworn lawyer Allar Jõks, who has advised a number of other local governments besides Lüganuse, and whose other clients include the town of Keila, Sõmeru and Rakvere parishes, said that the Loksa exception was surprising. All of Jõks' clients, regarding three of which the government did not make a decision yesterday, would qualify for an exception based on the Loksa example.
"The exception for Loksa makes it very difficult for the government to forcibly merge other parishes and towns that have more residents. It's that simple," Jõks said. "In the administrative reform context the only things that matter are financial capacity, the ability to offer services, and compliance with the population criterion," Jõks said in summary of the law.