Crime rate falls 9 pct below 2015 level after 11 mos
December 27, 2016 3:03 PM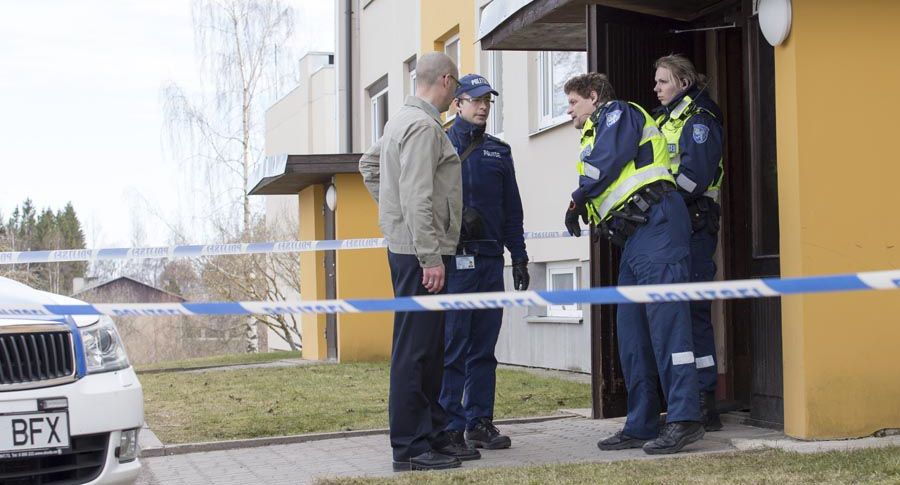 The level of crime in Estonia showed an 9 percent drop from the preceding year after the first 11 months of 2016, and in November the number of murders and manslaughters also started to decline.
In the first 11 months a total of 26,903 criminal offenses were registered in Estonia, 2,823 fewer than during the same period last year, which makes a year-on-year drop of 9 percent. The crime rate fell as much as 11 percent in January, while a decline of 4 percent was recorded in February, 7 percent in March and 8 percent in April. Halfway through the year, crime levels were down 7 percent, while after the first nine months a decline of 8 percent was recorded.
Thefts were the biggest group of offenses registered in the 11 months, numbering 8,468, which is 20 percent fewer than a year earlier. Instances of physical abuse declined 14 percent to 4,432. The number of robberies plummeted 28 percent, from 318 cases in 2015 to 230 this year, and traffic offenses dropped 6 percent to 3,453.
Offenses against persons totaled 5,642. Murders and manslaughters, including attempted homicides, numbered 42 compared to 45 in the same period of last year. A decline was also recorded in rapes - the number fell to 141 from the year-earlier 151.
Among the few offense categories in which a rise was observed were frauds whose number rose from 1,423 to 1,581.
The overall number of criminal offenses fell to a record low level last year and at the same time the percentage of solved crimes grew. Investigation institutions solved in 2015 a total of 20,472 crimes or 63 percent of all registered crimes, statistics of the Justice Ministry show. A year earlier the indicator was 52 percent.