Ladies' man turns out to be HIV positive
November 30, 2016 6:57 PM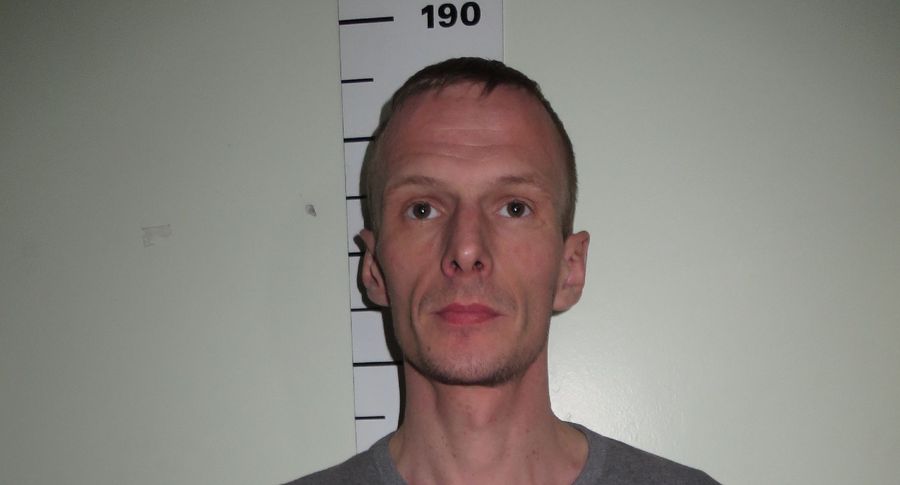 Anton, diagnosed with HIV about 15 years ago, has had many sexual partners he might have knowingly infected with the virus.
That is the conclusion drawn by the criminal police of the Northern Prefecture in the course of mapping the 33-year-old man's pattern of behavior. The information that has come to light is frightening. To put it bluntly, both the detectives and Anton have their lists of women he has had contact with.
The list now needs to be thoroughly checked, in which course investigators will have to determine which of the women could have had unprotected sex with Anton and whether they might be HIV positive as a result.
Chased tail in night clubs and online
Womanizing seems to have been Anton's forte. His honeyed tongue made him surprisingly popular among women as it is said the way to a woman's heart is through her ears. Russian-speaker Anton maintained several relationships at the same time. While he primarily prowled the capital's night clubs, he also used the internet to find and meet sexual partners.
The fact that Anton drove an expensive car made him attractive to random female acquaintances. His female friends were naturally unaware of the slender man's dark secret – Anton was infected with HIV as a drug addict roughly 15 years ago.
It is possible he followed such a pattern for years before the authorities picked up on his criminal activity recently. A young woman who had been diagnosed with HIV recently turned to the police. The girl said she had had unprotected sex with only one man, who had told her he carries no sexually transmitted diseases. She agreed to have unprotected sex with him.
The man was named Anton, and as authorities now know, he had been aware of his diagnosis for years. Anton is an old acquaintance of the police: he has been repeatedly punished for theft from the time of his drug addiction. All of his punishments have expired.
Anton also has a history of violence – his criminal record has repeated violent offenses against women," Northern District Prosecutor Anneli Lumiste said.
After shaking off his drug addiction, Anton worked for a living, while he remained officially unemployed. He had a home and a partner. At first glance, he seemed an ordinary man with an active sex life. Until that fatal case of infection that set the criminal investigation and prosecution in motion.
Anton, who was detained last Wednesday and arrested following a court order on Friday, is in many ways an exceptional case. He knowingly stopped treating himself for HIV, allowing the virus to spread freely. The reason for this could be Anton's mother's fascination with alternative medicine. For some reason HIV has not developed into deadly AIDS in Anton's organism.
The problem is that Anton continued to seek out random sexual partners and knowingly had unprotected sexual intercourse with them. Head of the criminal service of the Northern Police Prefecture Rait Pikaro said that the police are currently trying to find the man's sex partners.
"These people could be carrying the virus without knowing it," Pikaro said. Fast work by the authorities is a matter of life and death now as every potential carrier of the virus could transmit the disease to new unsuspecting partners.
Victims spared
Lumiste said that victims do not have to fear public attention as she is filing for a trial in camera.
"Having been infected with HIV is not the only criterion of the victim in this case as people who had sex with Anton but were not infected were still knowingly endangered," Lumiste said.
The investigation is concentrating on the charge of inflicting of serious physical harm. "The police ask everyone who has been in sexual contact with the man in the picture to have their health checked and turn to the authorities as soon as possible. Every piece of information is vital so we could determine all the victims who could be carrying the virus unknowingly," lieutenant Pikaro said.
He added that the authorities welcome every piece of information on Anton they can get as the goal is to get an overview of the man's lifestyle, behavior, and movements. "Every piece of information is vital in helping to find victims," he said.
Everyone who has had sexual contact with the man pictured are asked to subject themselves to a medical examination. Everyone with information concerning his activities are asked to call the Northern Police Prefecture's criminal bureau at 58 872 417 or the police hotline at 612 3000.
The recent similar case happened in the late 1990s, when a black man from abroad infected several women with HIV in Tallinn. He was handed a lengthy prison sentence.