Tarankov killed by son of old friend
November 16, 2016 11:56 AM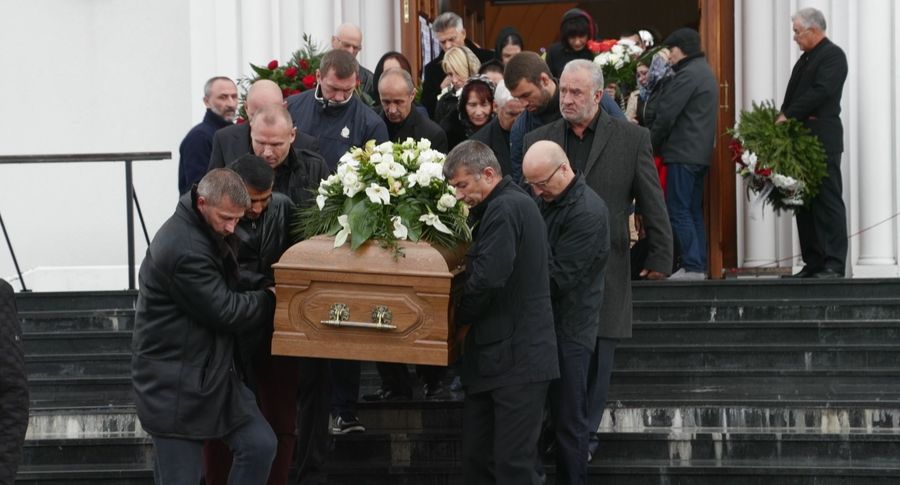 The man who admitted to killing underworld leader Nikolai Tarankov is a close family acquaintance of the victim. His father had been friends with Tarankov for decades.
"Kolya had treated that person like his own son." This was the description of the killer's relationship with his victim provided by a close colleague of the crime lord, murdered on September 14.
He was talking about a 36-year-old man, suspected of killing Tarankov, whom the Central Criminal Police has been dealing with for the past two months. Detectives hope to send the sensational case to the prosecution this year. The suspect admits guilt and has told detectives everything. The only thing left is the technical side of preliminary investigation.
The details of the crime, initially thought to be a mafia hit or an assassination, turned out to be far more mundane. However, investigative organs do not want to shed light on the motive for the killing before charging the culprit and the case reaching the courtroom.
Information available to Postimees suggests that Tarankov's acquaintance was pushed to the crime by a series of extreme events that had taken place in his life. His back was against the wall, a person indirectly aware of the events said.
The first and probably most important of said circumstances was money. Even though the suspect has no prior punishments for narcotics crime, it is claimed the police have kept tabs on him following suspicions of his involvement in the fentanyl business.
According to Postimees' information, the suspect had recently suffered major losses in a financial transaction. Rumors speak of 600,000 to 700,000 euros. That is a colossal amount of money in Estonian criminal circles.
In a situation where the Russian-speaking man's family had enjoyed friendly relations with Tarankov for decades, the "godfather" refused to help solve the problem this time. Whether it was because Tarankov's friend was serving a prison sentence at the time or because the son had erred against the criminal world's unwritten rules, Postimees does not know.
Tarankov's refusal led to the suspect resolving to clear the air. The opportunity arrived at Tarankov's favorite fishing spot in Lääne County, close to the summer house of Tarankov's friend and his son, where the crime boss kept his fishing boat.
It is said that the two men got into an argument in the yard on the morning of September 14. Tarankov supposedly said once more that things would not turn out how the desperate young men hoped. The latter then supposedly produced a firearm, having decided to sharply resolve the conflict. Tarankov's body was eventually found, riddled with bullet holes, in the trunk of his Toyota Land Cruiser.
It took the Central Criminal Police eight days to reach the alleged killer. The suspect was apprehended in his home in Tallinn on September 22. He was getting ready to attend Tarankov's funeral.