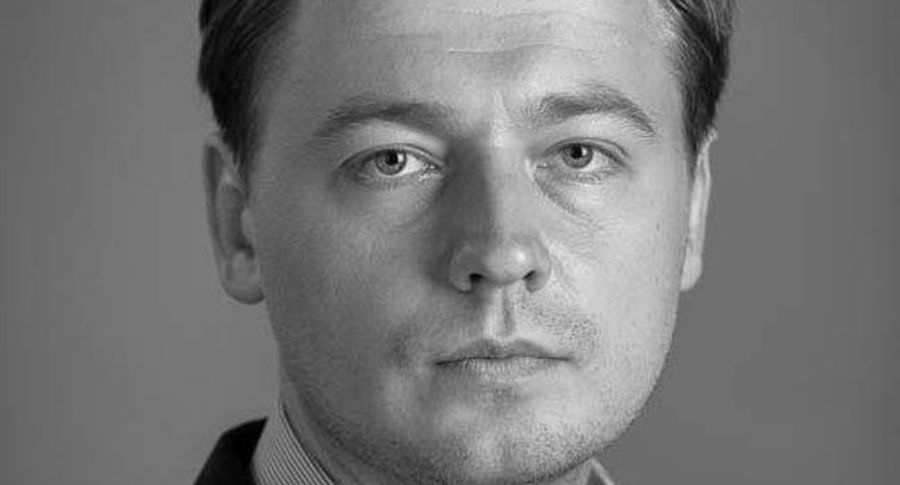 «So [the president] will take all the toys away from you. You will go home, and he will govern Poland on his own! Mister president gives you a chance to work a consensus out. You should be thankful to president» – Krzysztof Szczerski, minister in the president's office, told representatives of parliamentary parties during a talk show in Radio Zet.
The context of his words is the same as of most of political arguments in the past half a year – crisis over Constitutional Tribunal. And the addressee is known too – opposition parties. Meaning of his words might be, well, difficult to guess. Does it mean than the president would like to introduce authoritarian regime? Quiet down the opposition? Or maybe he would like to finally break his dependence on will of Jarosław Kaczyński, the leader of his parent party Law and Justice (PiS)?
It doesn't really matter. In Polish politics words have been always voiced and taken easy. All ways of misuse of words are exercised – everything from lies, through misleading information, far-fetched interpretations, broken election campaign promises, aggressive narratives, unfounded accusations, hate speech to infantile statements like the one quoted above. It's so common that society doesn't even bother to take any of these as a violation of political culture or something reprehensible; the society sees it as a part of the country's politics and let the politicians get away without bearing consequences.
The last couple of months, due to heated conflict between the government and the opposition or anyone who disagree with PiS politics, misuse of words became even more common. On the other hand, there are also words that are taken deadly serious. Last months these are nation, sovereignty, traitor and enemy.
Country of ruins
«What Poland has done to you that you left it so defenseless?» – with these words Antoni Macierewicz, minister of defence, started his over one hour long speech on the state of Polish security and defence. The speech was a part of a so called audit of the PO-PSL government's «achievements»: on May 11th, the PM Beata Szydło and her ministers for a one day turned the parliament into another venue of the party politics conflict. The so-called audit, or rather a mix of some good points on the condition of different sectors of the country and quite many groundless or wrong accusations, was another try to provide proofs that «Poland was in ruin». Of course until PiS took over the power.
Macierewicz also said that when he was taking over the ministry autumn last year, «Polish army didn't have capability to guarantee security of Poland's territory, nation's airspace, key objects [infrastructure] or cyberspace» and later he enumerated long list of accusations. One of them ascribed that previous foreign minister Radosław Sikorski (PO) was welcoming Russia to NATO. Some other apply to all governments at least since 2000, so that includes previous PiS government (2005-2007). The minister's statement was a try to undermine the previous government, but became also a message that Poland was (is?) not reliable partner within NATO.
Couple of days later, when it came to the point when the minister needed to explain some of his questionable statements and accusations, he confidently stated that Poland's army is not in that dramatic condition any more. Even though, not much changed in the army in the last few months.
Traitors and enemies
On May 20th, the government afraid that the European Commission might proceed with probe possible violation of rule of law in Poland, performed another show in the parliament. PM Szydło gave a populist speech appealing to patriotic feelings of the nation and assault on the opposition saying i.a. «Sovereignty! Difficult word… but beautiful word! You [the opposition] don't have sovereignty in your hearts!» The happening was finished with passing «Resolution on defending sovereignty of Republic of Poland and right of its citizens». What's interesting, the resolution mixes the issue of the crisis over Constitutional Tribunal (the rule of law probe) with the issue of immigrants quotas negotiated within the EU.
Szydło in her speech defined who the traitor is and who the enemy of Poland is. «The fact are your [the opposition] smiley faces after every decision [made] in Brussels that hit the Polish government, so against Polish sovereignty. (…) We won't defend sovereignty of a Polish state if we will accede to constantly imposed obligations that are in the interest of other states.» On Monday 23rd, Witold Waszczykowski, foreign minister of Poland, stated in Brussels that this is not the EU Poles voted to join. Jarosław Kaczyński stated in the nationalistic weekly Gazeta Polska in the context of current state of relations with the EU that «we won't take even a step back».
Everything changed just few hours after Waszczykowski's statement, when the Margaritis Schinas, spokesperson of the EC, said that the Commission is interested in finding a compromise before releasing its opinion. The minister put aside his uncompromising tone; the PM forgot that couple of days before she recognized the EC as a threat to the Polish sovereignty and again saw in this institution reasonable partner.
There are two politics or two narratives in Polish politics, targeted at two different groups: Polish society and foreign partners. This schizophrenic politics is an effect of strong shift towards populism: the governing PiS needs to beguile its electorate with talks about traitors and enemies because is not able to fulfill all of its costly campaign promises. On the other hand, the government knows that economic stability and security depends on the Western partners, the EU and NATO.