Calgary mystery unveiled for Levandi jubilee: figure skater messed up medal
December 28, 2015 4:26 PM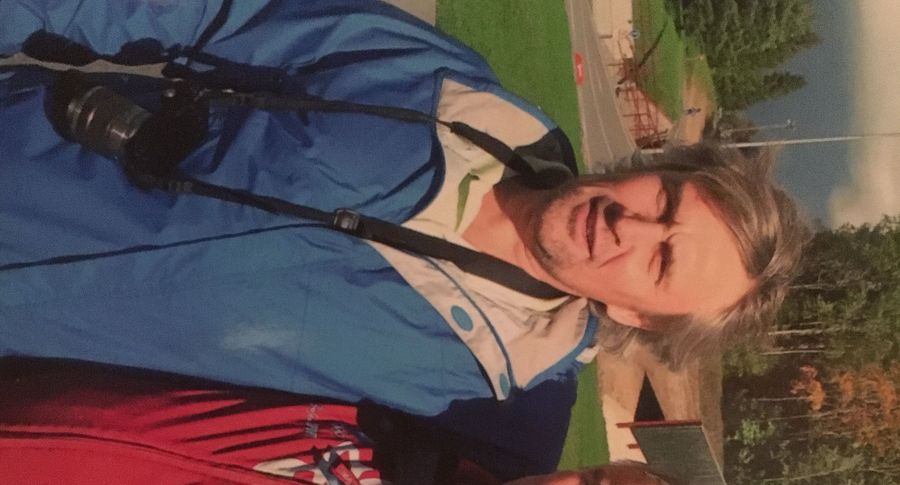 «Oh, you are after interesting stuff!» an older man's voice answers the phone, briskly. «Allar is having a jubilee shortly, so occasion would dictate talking about the old issue. Even he doesn't know it all, probably.» The voice belongs to Vladimir Sorokin, director of boxing club Vityaz in Chekhov near Moscow. In 1988, he was main coach to Soviet Union's Nordic combined team at Calgary Olympics.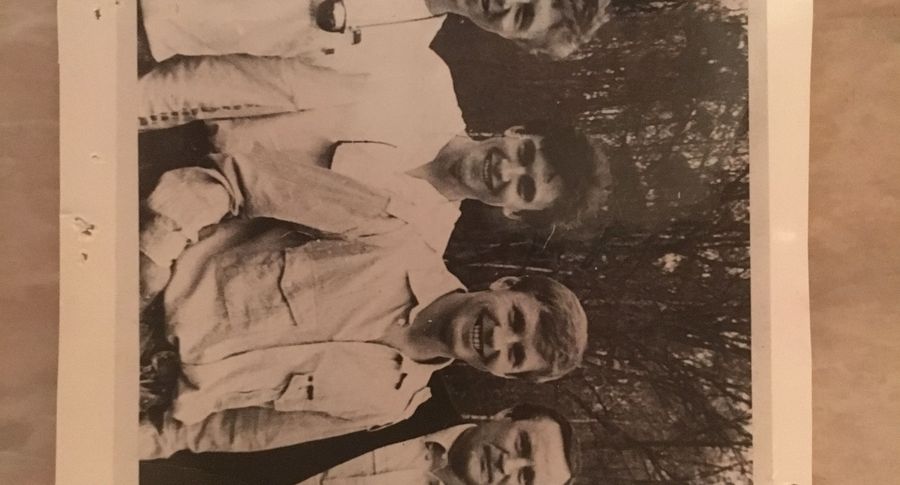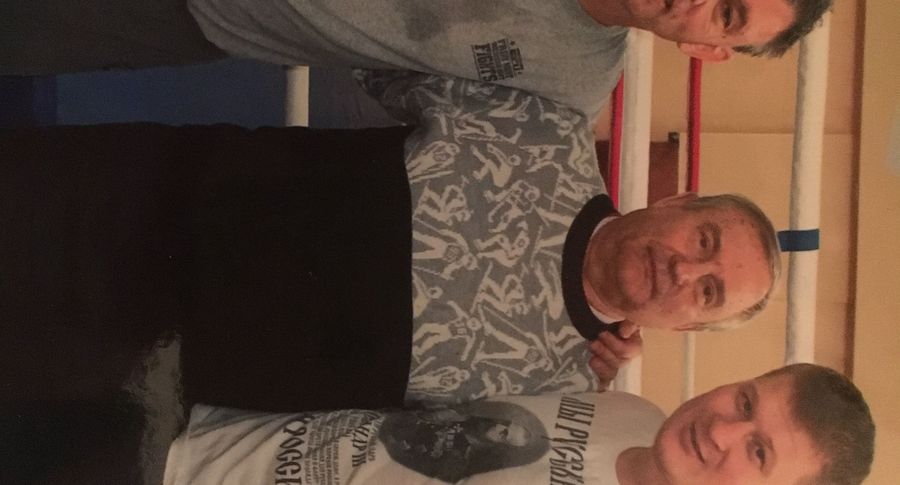 Turning 50 today, Allar Levandi took individual bronze at Calgary, in Nordic combined. An emotional and mighty event in the minds of many in Estonia. And preceded by an unbelievable and mysterious flop still shrouded in secrecy.
Namely, it was the team event of Nordic combined where, as member of Team USSR, Mr Levandi was in for a sure medal it seemed. But ended up not jumping at all and the Soviet team was removed as one.
Now dwelling within 80 kilometres from Moscow, in Chekhov, Mr Sorokin trained and coached Mr Levandi as USSR team member for nearly a decade and was at his side in Calgary. The man must know the truth.
In the beginning of November, in Chekhov railway station, Mr Sorokin receives me as a long lost son – with warmest of hugs, and numerous. He takes me straight to his boxing club where, by the way, several Russian professionals like Aleksandr Povetkin and Sultan Ibragimov have or are training.
In the car, Mr Sorokin promptly launches into a laudation of Mr Levandi: «Allar is the kindest person! Till today we get along well. He was friends with all, actually. In the teal, he was always counted the leader. The girls loved him a lot. His strength lied in ability to focus for competitions!»
I take the talk to Calgary. «Till this day, nobody knows in Estonia what happened with the team event,» I tell him. Mr Sorokin listens, smiled and mutters: «I bet they do know!»
Still, he is a bit in between – to tell or not to tell. «But what is Levandi saying?» he asks me. Briefly, I say Mr Levandi went into most details on Calgary just before Sochi Olympics giving related interviews to journalists from Russia and Estonia.
I quote him a few of the sentences by Mr Levandi: «They either mixed up samples or papers, that's all that I know. /---/ The way I heard it, no one knows if it was or wasn't (positive, the doping test – J. P.), whose it was or was it or was something mixed up. That was all we knew back then and we still don't know.»
An emotional guy, Mr Sorokin flares up immediately. «Levandi is telling the truth! But, you see, we live in different countries now, who knows how it will be used …» he says. Dear me! I am about to say let us leave off politics, as we are talking about our beloved Levandi, but the tongue of Mr Sorokin goes faster than my thought: «But so be it, with Levandi jubilee pending, Estonian nation needs to know!»
Exactly! Just to be sure, I table my trump card: «Dundukov said Levandi did test positive after all!» Andrei Dundukov and Vassili Savin were the others in the USSR Nordic combined team back then in Calgary.
I'm not mistaken, the eyes Mr Sorokin begin to flash. «Don't believe Andrjusha, he can say all kinds of stuff if drunk. He knows nothing of it,» he says.
An old comrade of Mr Levandi's and one to take individual silver medal at World Champs in Lahti, Finland a year after Calgary, Mr Dundukov said in an 2008 interviews that Mr Levandi used doping. «They discovered banned substances in Allar's blood and we removed ourselves from the event.»
Luckily, Mr Dundukov had moved to the end of the world, on Sakhalin Island, and the interview was to a local paper and so the claim failed to reach too far. At least not to Estonia, but in Russia nobody cared. Mr Sorokin is obviously not okay with what Mr Dundukov said and he begins to talk.
«We checked ourselves before the Olympics in Moscow, no problems! Any big team takes its own (doping) lab along to Olympics to test all sportsmen on location. We arrived, we were checked again, no problems!» Mr Sorokin stars off.
Lin a way, it was another sportsman from Baltics, the Lithuanian skier Vida Venciene who proved fatal for Mr Levandi. «We need to consider the political situation and the tension in Calgary. After Ms Venciene won (10 km cross country for women) the Canadian coach publicly begun to say these Russians always ski on doping. We came under pressure just like now,» says Mr Sorokin, referring to the then current track and field scandal regarding Team Russia.
«Thereat, our management convened at Calgary and decided that should there be a slightest doubt or even confusion, remove the sportsman immediately from the event! No need for medals, main thing than none gets caught. Politics were more important than medals,» says Mr Sorokin to describe the mood.
For Nordic combines, the ski jumps took place at Calgary, and cross country skiing a bit higher,  Canmore more than a hundred kilometres away. But the Soviet team's doping lab was in the very Canmore. Before the team event, all Nordic combined team members had moved down the mountain into Olympic village at Calgary.
In a word, Mr, Levandi, Mr Dundukov and Mr Savin as all Soviet team members gave doping tests before the team event, the results for which were to arrive before the start of the event. But the results were delayed and Mr Sorokin handed in the names without waiting for the results. He was dead certain he had given no doping to the boys.
«The jumps begin. Dundukov jumped, Savin jumped. At the moment, we were third! But for us it meant that when among top five at least, we'd not get below silver!» Mr Sorokin steams up.
Mr Levandi was to jump next.
«All of a sudden, our management drives up and orders: «Volodya, come here, Allar has traces!» «What traces?! He's been checked ten times, dammit!» I yell. «Traces and that's that!» I fell totally silent. But our doctor said: «This is impossible! Let's keep going!» We were in a super position, see. In the relay, only the Swiss would have beaten us,» says Mr Sorokin. Excited, he now stands. Right before my eyes, the old coach is reliving the horror of that day.
«We begun to think, I ran to the referees. Telling them that Allar had gotten sick. I said it was the appendicitis!» Mr Sorokin pauses and wipes off sweat. As if he just ran there to tell this story.
«Oh, till today I can't take it, I can't shake it how unlucky we were. When you called me it all awakened in me again and I still can't get calmed down,» he says. «Basically we were going for the gold, it would have been our first gold! We'd have practically had it pocketed, had Allar jumped! At the moment, the Austrians were at the lead, and they would have been no match for us in relay, but the Swiss were way behind. The bronze was dead sure, but probably a silver or a gold. But we were under orders that at the slightest doubt, remove the sportsman.»
Mr Sorokin admits he was greatly tempted to risk it and let Mr Levandi jump just the same. «Our doctor and the ski association Nordic combined boss are advising me: go, let's do it! Let Allar jump! But meanwhile the top management of the team is warning me: hazard, don't jump! For us, it was the gold medal, the meaning of life, but for the total team it was not important one medal more or less. You remember what (the Soviet team's) skiers alone accomplished in Calgary at the time!»
Which was impressive of course – of the ten golds available, Soviet cross country skiers took five, and snatched 11 of 18 individual medals!
But back to the Calgary ramp. This is for the theatre schools training!
«Allar comes down from the ramp, white in the face. I held him back and said quietly: they forbid me to let you jump... Allar blurts out: «Why?»» says Mr Sorokin, aping the Estonian accent.  «Me, quietly: you have a stomach ache! I think Allar growled something but grit his teeth. I say he acted as a man. Not one word, no fussing at all.»
«Did Allar realise what was happening?» I inquired.
«Of course not, no-one knew at the time what it was all about!» shouts Mr Sorokin. «Allar is telling the truth, he did not know anything neither understood anything. He joust couldn't.»
«Well he did know his stomach was not aching?» I continue.
«Sure!»
«Didn't he ask about why the foolish talk about the stomach?» I press on, eager to gain clarity about a major mystery in Estonian sports.
«He only grit his teeth, waived his hand at me and walked off. We had tough discipline at the team, sports-military-like,» says Mr Sorokin, much calmer by now. «The orders were to get Allar in the car at once and drive off. Immediately, he was taken by car to the Olympic village with the assistant coach.»
«So what did they do to Allar there?» I ask.
«Well he got some rest. He wasn't sick, see,» says Mr Sorokin.
In the team, of course, investigations followed. «The terrible kind,» Mr Sorokin adds. No half tones at all!  «The guys got tested again, so that top officials (from USSR Olympic committee) stood by, picked up the bottles and took these to our lab again,» recalls Mr Sorokin. «By the evening, we got the results – all were clean! I told you that Andryuhha (Dundukov) knows nothing, just blabs.»
But they still did not leave Allar alone, at till this day this deeply disturbs Mr Sorokin. «We never allowed them to take any pills without me or doctor. Afterwards, they quite wore Allar out with the investigations to hey tell us what pills the doc and Sorokin gave you. And every day they begun to demand that I write letters of explanation,» he recalls.
But what actually happened then, that Mr Levandi had to put up such theatre? «It was like this,» Mr Sorokin kicks into gear. «We had a special individual in the delegation who was fighting doping. Tasked to monitor how we took the tests and sent these to Canmore afterwards from Olympic village.»
At the same time with Nordic combined, men's singles figure skating also got underway. Here, the Soviet Union also had its hopes up – world champion and by then three-times European champion Aleksandr Fadeyev.
Mr Fadeyev was on top form, but Mr Sorokin said he had a slight problem: while training, he had injured one leg with the skate of the other. The injury was not serious, but for the wound to heal faster, the team doc prescribed him a lotion containing a certain banned doping substance, knows Mr Sorokin.
Mr Fadejev's event was not hindered by that. As rules prescribed, the team doctor notified the jury and Mr Fadeyev was allowed to apply the medicine. Meaning his doping test was officially allowed to show that specific substance.
During the doping tests, Mr Levandi happened to do it exactly the same time with Mr Fadeyev. «Allar had sample bottle No 1 and he had No 2,» says Mr Sorokin. Mr Levandi and Mr Fadeyev gave the tests in the morning. In the evening, Mr Sorokin went to the lab to ask if they had the results so he could confirm the names for Nordic combined team event.
«I asked them how the tests were and was told that they had not even sent these yet. I told them how come I will have the event tomorrow morning at 8 o'clock! And then this special individual found there a person, at random (who was to take the samples to Canmore),» recalls Mr Sorokin.
This was the moment of destiny. «In a word, whether on the way to the lab or in the lab, they managed to mix these two samples up somehow!» blurts Mr Sorokin, angered. «But this was only unearthed half a year later, when the internal investigation was completed!»
Thinking they were testing the sample of our Allar, they were testing that of Mr Fadeyev the figure skater! And Mr Fadeyev was allowed to show the doping, while Mr Levandi definitely not!
«There was to be this special individual at the checks who carried the samples and knew how to keep these but the individual had disappeared somehow and they gave the samples to a random somebody to carry in some suitcase! They just failed to do their duty and we missed s sure medal. This doctor responsible for doping checks was fired afterwards but what is that to us... In a word, this was disorder and irresponsibility, usual for us!» says Mr Sorokin.
By the way, though a favourite, Mr Fadeyev missed a medal in Calgary. While in the lead after the short program, free skate was a flop and he ended up fourth.
Good that the Mr Levandi «positive doping» story was investigated till satisfied as, to the knowledge of Mr Sorokin, that explained the honorarium paid to Mr Levandi after the Games. «He did get his 3,500. Dollars of course, not roubles!» says the coach. «I got $800.»
While still in Calgary, nobody knew and that spawned a mighty rumour.
«Know what version was spread in Calgary?» asks Mr Sorokin and promptly replies: «Mr Levandi intentionally quitting the event to serve as motif to escape the Soviet Union! His father was there as well – they would make use of the situation, cause confusion and escape! The logic was that it was ill will against the USSR.»
Five days after «problems with appendicitis» Allar Levandi took the bronze medal at the individual Nordic combined event. This was the first Olympic medal for Estonian skiing.
«This says he was a tough guy, that after such tragedy – yes, for us this was tragedy indeed – he was able to spring back!» says Mr Sorokin close to 28 years later. «But I did believe he could do that! We were in top form you see.»
But Mr Sorokin remembers Mr Levandi was surely nervous having been interrogated for days about what doping he used and who gave it to him. «That's why he skied relatively weak. He could have caught Klaus Sulzenbacher (who took silver medal – edit) with whom he was rivalling his whole career long because Sulzenbacher did ski bad, but he could not because he was so nervous from this constant questioning. Of course, he could not have caught up with Hippolyt Kempf (the gold medalist – edit) no way.»
«Allar could have easily won the (individual) gold if he hadn't been processed like that. Two golds were totally real back then,» Vladimir Sorokin believes this very day.
Allar Levandi was unwilling to comment the story by former coach for Postimees.