Tallinn world premiere: meet the grand masters of silence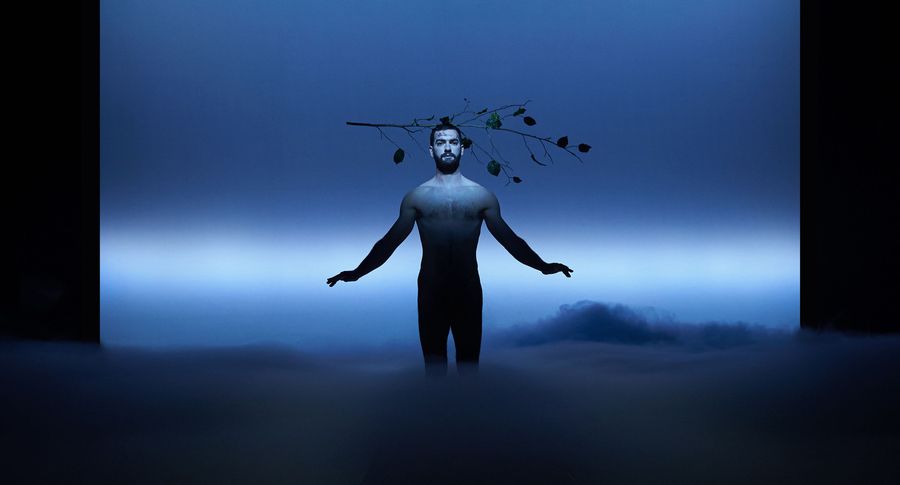 This Tuesday night Noblessner Foundry will feature world premiere of «Adam's Passion», a musical theatre production by Arvo Pärt and Robert Wilson. Born from partnership between Eesti Kontsert and the Milan-based producer Change Performing Arts (CPA), the play will be touring dozens of nations around the globe.
Never mind the €80 ticket price – of the five shows of «Adam's passion», four are already sold out. As at this morning, tickets were only available for the Saturday show starting at 2:30 pm.
The production and its birth will be shaped into a documentary/ concert movie by Eesti Kontsert and CPA in cooperation with a leading European musical movie producer Accentus Music. The films will reach cinema and TV audience in over 45 nations, introducing Estonia as the birthplace of Arvo Pärt's music.
As envisioned by a remarkable renovator of the art of theatre, Robert Wilson, the music by Arvo Pärt will be creating a spiritual space conducive of free thought. Therefore, it is vital for the production to be open for varying understanding. «I am constructing an environment or space which, hopefully, will enable the audience to better listen to this music. My work is not interpretative in nature. In my opinion, producers, authors and performers should not offer interpretations – this is the role for the audience. I hope the audience will delve deep into whatever is happening on the stage, and that the thinking process will continue as they leave the theatre,» relates Mr Wilson.
Tõnu Kaljuste, musical director and conductor of the production, compares «Adam's Passion» to a pilgrimage, characterised by the uniqueness of the music of Arvo Pärt every time that it is played. «The production brings together two grand masters of silence. For me the cooperation is rare and multidimensional,» says Mr Kaljuste.
«Eesti Kontsert has four halls in Estonia and one in St Petersburg. «Adam's Passion» will be our sixth travelling hall all over the world,» says Eesti Kontsert director Jüri Leiten.
The production is built on works by Arvo Pärt: «Adam's Lament», «Tabula rasa», and «Miserere», as entwined with «Sequentia» specially created for the production.
«Adam's Passion» is brought to you by conductor Tõnu Kaljuste, Estonian Philharmonic Chamber Choir, and Tallinn Chamber Orchestra. The main role features the legendary dancer and choreographer Lucinda Childs and Michalis Theophanous. From Estonia, over 30 actors and theatre/dance schools students are participating.
The production was sponsored by Enterprise Estonia, BLRT Grupp, culture foundation Kultuurkapital, and ministry of culture.