Investigator hopes sinners will confess
December 18, 2013 2:25 PM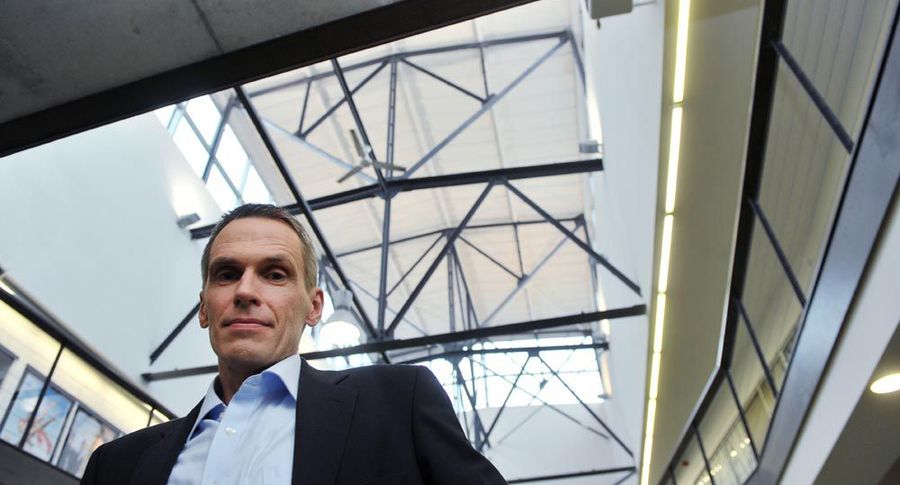 Foundation Eesti Antidoping is creating a committee to find out whether Vitali Bernatski, a doctor, mediated banned substance to sportsmen.
Kristjan Port, board member of SA Eesti Antidoping and chairman of the committee to search out the claim by Tartu doctor Vitali Bernatski of having mediated doping to sportsmen, hopes that sinners will confess their guilt. «Possibly some will want to get the burden off their soul and have peace. It's not easy to live with one's sin.»
Shortly, the story goes like this: as told by Mr Bernatski to Eesti Päevaleht [the daily], he mediated medicines containing doping – growth hormone and EPO – to numerous Estonian track and field athletes in 1995–2007. Also, he claimed to have made injections to sportsmen on two occasions – once immediately before a title tournament – and compiled plans on dosing the substances.
Also, Mr Bernatski let the newspaper know the names of the sportsmen obtaining the medicines; even so, the newspaper was unable to publish the names, lacking sure evidence. In a word-against-word situation, a court will usually rule against media. Even so, Mr Bernatski did present a bunch of bills revealing he had purchased, from pharmacies, tens of thousands of Estonian kroons worth of (doping) drugs.
Who got the drugs?
Harry Lemberg, a long-time chairman of coaches' council at Estonian Athletic Association, thinks Mr Bernatski has invented the entire story. «I knew a doctor like this existed; even so, the last time I heard of him was 15 years ago as he worked at a physical fitness clinic. We know with whom and how our top sportsmen work,» Mr Lemberg told Postimees.
However: should Mr Bernatski be telling a lie, then why did he purchase such volumes of EPO and growth hormone. For personal use? Feels unlikely. Also: the drugs' use-by date is short.
With Mr Bernatski's customer base unpublished, quite a bunch is under suspicion. Allegedly, the list included no Olympic champions; still, world top athletes did feature. According to Päevaleht, none revealed by Mr Bernatski admitted to links to the «doping doctor».
Estonian Athletic Association president Erich Teigamäe thinks this is quite tough a case. «At first glance, the accusations are anonymous and hazy; yet serious enough, of course, to have to be dealt with. When anybody uncovers use of illegal substances, then the second and third steps need to be taken, to see if and who is guilty.»
While Estonian Penal Code section 195 prescribes fines for prescription, advice or delivery of medicine to be used as doping in sports, Prosecutor's Office opted not to initiate investigation due to expiry.
Estonia's own doping doctors?
To search out claims by Mr Bernatski, SA Eesti Antidoping (EAD) creates a committee to be chaired by council member Kristjan Port. EAD chairman and president of Estonian Olympic Committee Neinar Seli will not participate in the work of the committee. «Having been president of Estonian Athletic Association during the time period specified in the newspaper article, it would not be right for me to participate in the work of the committee,» explained Mr Seli.
Mr Port admitted that, pursuant to WADA code, EAD is under obligation to investigate the Mr Bernatski case.
«Violation of doping rules expires after eight years; meaning: should we be able to find something out, we will be able to punish the sportsmen.»
Mr Port hopes to get the committee together within days. «I will not name the names as I have not yet talked this over with these people.  I want to include experts from the legal profession, police, also sportsmen. Firstly, we will be assessing the evidence available, which, regrettably, is not too solid. We have no documents; all we have is an emotional article in a newspaper. Let it be for lawyers to decide how much truth there is to the story told by Mr Bernatski. Also, we do know the sportsmen who, as claimed by Mr Bernatski, were his clients; even so, we will only be bothering them if there is a cause, however slight.»
Mr Port said he hopes those who used prohibited substance will be honest. «Possibly, some will want to get the burden off their soul and have peace. It's not easy to live with one's sin. As evidenced by world practice – bicycling especially – the confessions will start to trickle; whoever gets the burden off first is a winner.»
As underlined by Mr Port, we should not be as naive as to think that doping problems exist all over the world – except for Estonia. According to him, the so-called prescription factories may have entered the game i.e. doctors who obtain banned substances and occasionally offer the full service. «This is a low-risk lucrative business – thousands of euros are paid, in this world, for help with doping use – and many care nothing for ethics.»
Mr Port will not be pointing a finger, yet. «Why conjure up ghosts. The evidence must be sure; and, I hope, in cooperation with investigative bodies, we will be able to uncover some sin-smeared physicians as well. This is not easy, however, as their patients – the sportsmen desiring to win by cheating – will not line up to turn themselves in. Also, they must tread delicately and set a limit to prescribing certain medicine – as, crossing the threshold, a doctor would look suspicious.»
Prescribing medicine containing substance banned in sports is no problem, said Mr Port – any doctor can do that. «A doctor will have no problem to buy some other medicine from a pharmacy while getting the Viagra. Especially now that fighting old age by growth hormone is popular. We must not hope for help from pharmacies. A pharmacy lives from profit, a pharmacist from his salary, not from sports morale.»