Eesti Energia about to announce breakthrough in Jordan
December 16, 2013 2:21 PM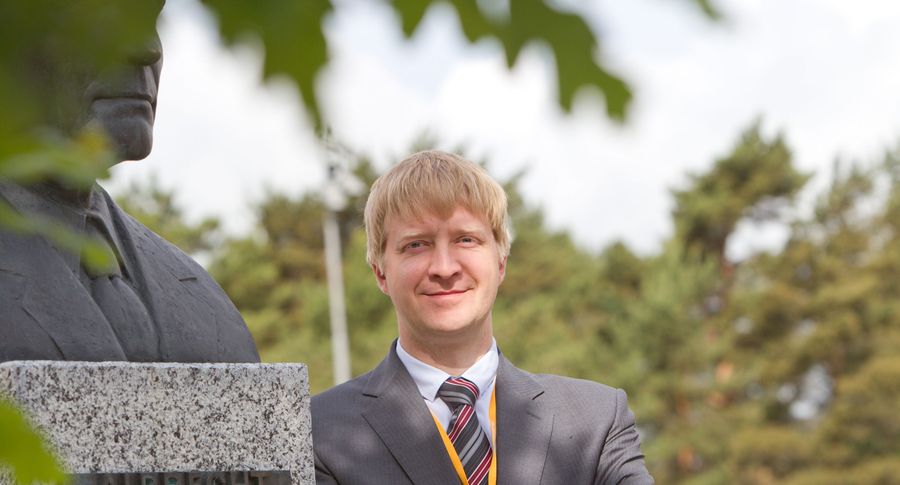 Ere 2013 runs out, Eesti Energia may announce of having reached financing deals for establishing an oil shale power station and mine. As stated by CEO Sandor Liive and press representative alike, comments are ruled out before all is officially confirmed.
Should the deal with financiers, many months in the making, prove a reality, that would be quite a breakthrough. Up to now, the state enterprise's dealings in Jordan and the United States have earned nothing but public criticism. This weekend, like many a time before, thousands of households sat in darkness, lighting a candle to probably repeat the well-worn accusations: with money to spare for projects abroad, when will they fix the lines at home?
The financing puzzle
According to Eesti Energia chairman Jüri Käo, news from Jordan might come this Thursday, as the company's council is convened.
«Every time, at council meetings, we do get an overview by board of how things are; this Thursday, Jordan is on the agenda,» said he.
According to Mr Käo, construction and project design procurements are in their final stages, as well as financing deals with investors.
Building an oil shale power station in Jordan is like a big puzzle. Firstly, they needed to obtain concession and environmental permits to build. This summer, it came to six companies qualifying for construction procurements: two from China, three from Korea, and a French-Korean joint company.
Eesti Energia keeps its selection, from among the six, a tight secret. Also, a lot depends on whether they succeed in getting the finances for the offer made by the construction company chosen. In addition to banks, a share is to be given by Kredex-like agencies in the corresponding states.
The financing puzzle in made even more complicated by the fact that, in addition to loan money and guarantees, Eesti Energia is also seeking a strategic investor for the project. While, currently, the Estonian company holds 65 per cent, it narrows down to 10 per cent as construction gets underway.
As stated by the Jordanian project manager Andres Anijalg: at the request of the Jordanian government, Eesti Energia will retain 10 per cent of the power station. The latter is not intending to inject money, rather desiring to sell its holding to a new core investor.
Eesti Energia has put/is putting a total of €30m into the project; even so, selling its holding in the project is expected to cover that with profit.
As construction costs and initial financing plan become clear, the Estonians are to engage in negotiations with the Jordanian government in order to settle the most important component of the projects: electricity tariff. The station, with 500 MW of power, might cover up to a fifth of the desert state's electricity needs. The power will be bought up by Jordan's transmission network, selling it on to consumers at subsidised prices.
In total power station and mine will cost about a billion euros. About a quarter of that is expected to be own capital, to be found by the new core investor.
As has been stated by Mr Anijalg, Eesti Energia has already found a mining company – an Australian one, formerly operating in Africa. The African mine having been closed down, the Australians were seeking work for their machines.
Tweaking the technology
When Eesti Energia went to Jordan, it did so to produce oil – first and foremost. Being one of the many, engaged in Jordan, attempting to breathe life into oil shale technology.
According to experts, this is complicated by distrust of financial investors towards the little known mineral resource. Still, the states in the region are interested; in addition to Jordan, Egyptian government, for example, is seeking for an oil shale miner and processor. While Eesti Energia and Outotec's joint technology company has shown interest towards Morocco's oil shale, for instance, Egypt is out of the range.
Eesti Energia and Outotec's joint Enefit technology, however, is unfit for Jordanian and the US Utah oil shale, wherefore oil projects in either country rather serve future interests to tweak the technology.
Business partners
•    Eesti Energia's partner Jordan in a leading Asian energy company YTL Power International Berhad (YTLPI), owning 30 per cent of the projects.
•    The local partner is Near East Group, owning 5 per cent of the projects.
•    Eesti Energia is majority holder in the projects with 65 per cent.
Source: Postimees