Euroleague lures Vene back to Lithuania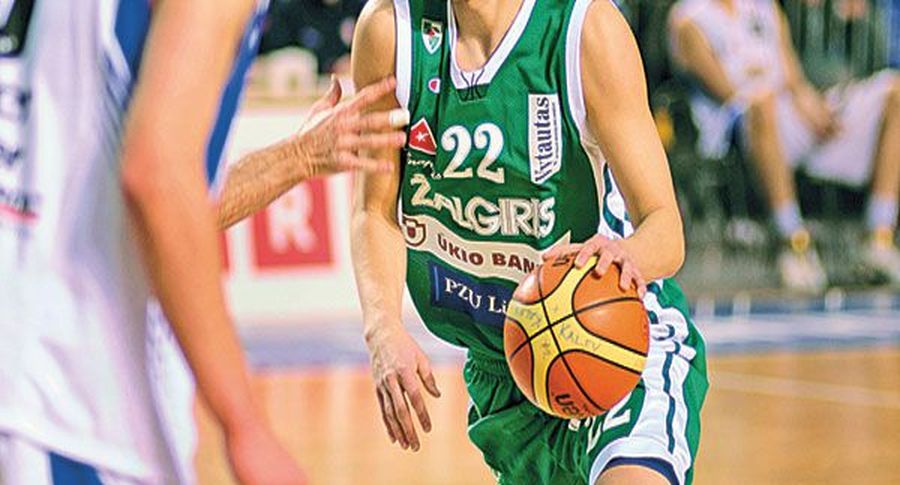 Estonian national basketball team's shooting guard Siim-Sander Vene has entered into contract with the Lithuanian top club Zalgiris Kaunas, thereby also playing in Euroleague, next season.
Siim-Sander Vene, a pillar of the Estonian national basketball team, will play the next season in the ranks of Zalgiris Kaunas. Thus, two Estonians will be seen in the European top Euroleague club contest.
Last season, Kristjan Kangur excelled in Euroleague as member of Montepaschi Siena, to continue next season. Mr Vene also admitting that the opportunity to play at the European absolute heights is, for him, the greatest temptation of all.
«I did have other options. There were others interested, from regions close by, in strong leagues. The decisive factor was Zalgiris playing in Euroleague,» admitted the 22 year old, who went to Lithuania as early as in 2006, having since played in Lithuanian teams, mostly. «Yes, Estonians are asking me about my plans, but I hope to play abroad as long as possible.»
Not intimidated by debt
While Mr Vene entered into 2+1 years' contract, his father Priit Vene is also currently at Zalgiris, probably to become assistant coach. «Nothing definite, yet. He helps organise the trainings, helping along,» commented the son.
Mr Vene has been at both Zalgiris and Euroleague, before. However, in 2009/2010 he did not get to play much. Still, it was a brave beginning.
All counted, Mr Vene got to play in six games, earning an average playing time of 11 minutes, resulting in two points, 1.2 rebounds and 0.2 effective passes. Now, more is expected from him, most probably to be playing small forward.
For Zalgiris, the second half of last season turned out to be exceedingly difficult, however. The team's financial problems were constantly up in the media. By now, they are left with substantial debts, to the tune of €7m. The next season's budget ought to be around €3m.
Mr Vene is not afraid of new problems. «The payments plans are drawn. The team will take no more large and daring contracts. I hope all goes well,» said he.
In addition to Mr Vene, the contract of Arturas Milaknis was also recently published – last year, he played together with Mr Vene, at Prienai. Earlier, Zalgiris has secured new contracts with the team's captain Paulius Jankunas, as well as Tadas Klimavičius and Vytenis Lipkevičius.
«That's about all that is settled, when it comes to players. The coach and manager were over in USA, looking at the summer league. I guess they will keep looking,» said Mr Vene.
Youth must train
In addition to budget cuts, there are also differences in the team's next year calendar – having decided not to play United League. «As the team will be younger, and the young men will not develop while travelling, we will have to take time out to train as well,» explains Mr Vene, revealing one of the reasons.
In Lithuanian media, however, it is speculated that this is because of Zalgiris' new sponsor, PrivatBank. Ukraine's biggest commercial bank supports the debt ridden Kaunas team by €10m for three seasons, allegedly demanding that the team not play United League – the latter's main sponsor being PrivatBank's arch rival VTB.

National team ends victorious
Estonia's national team did well at the end of the local four-nations-tournament, beating US students' team 88:79. Thanks to the win, Estonia landed second after Belarus. Now, the team is faces with the European Championships qualifications, starting off by playing Holland, on Thursday, as guests.
«We feel good about the games. A couple of training left to go. All we have to do is play, no more time to think,» said Estonia's point guard Janar Talts. «Can't predict a thing, we go to win (Holland – edit).»
All in all Estonia had six friendlies, Mr Talts thinking that we did well. «Two losses out of six is no catastrophe,» said he.
«The spirits are high and inner climate good. No qualifications will be easy, that's for sure. The first game is always difficult and important,» said head coach Tiit Sokk.
With Kristjan Kangur definitely not playing the qualifications, Siim-Sander Vene – battling pain in the back – is hoped to be fit for fight, by Thursday. «We are missing two men, but Vene will surely be back, hopefully by Thursday,» said Mr Sokk.