Eenma is suspected of criminal negligence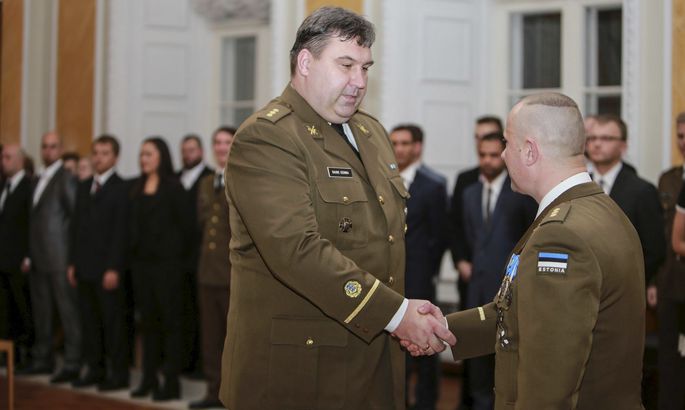 The case of Raine Eenma, a former employee of the Government Office, who is suspected of either disclosing a state secret or giving access to it, came as a shock to his former colleagues. Eenma handled documents from the Internal Security Service and the Information Board and he was a subordinate of the so-called intelligence coordinators Andreas Anvelt and Kristjan Prikk.
This is effectively a textbook case for all officials handling secret documents, showing that negligence may have unusually unpleasant consequences.
Internal Security Service officials had to do something personally quite disagreeable last Thursday – to detain someone who had been their cooperation partner in the Government Office only a week before. The investigators and Eenma need not be acquaintances, but they were connected by the same career choice and secret work in the state security institutions.
In fact, the public should not even know that Eenma worked as an advisor of the security and coordination bureau of the Government Office. But since the laws were not as strict a couple of years ago, the government institutions cannot deny it, since information about his salary five years ago is accessible in the Internet.
The Prosecutor General's office and the Internal Security Service, which are handling the case, cannot release any details about the crime, since the investigation is still in progress. Postimees met with several individuals, who knew Eenma and whose names will not be disclosed.
As far as it is known, Eenma is suspected of negligence in handling secret information after being made redundant. This means that he lost his job for regular causes, due to performance or reorganization and the actual handling of the case began only after he no longer had access to secrets.
Yet he apparently still possessed secret information in written form. It is logical that if people handle secret information, they memorize its content. They have to keep their mouth shut on their own, but keeping written sensitive information at home is criminal in any case.
In fact, work with secret documents has been arranged in such a fashion in recent years that it is not possible to take work home, unless human factors come into play. The repetition of the theft of portfolio containing state secrets from the former minister of defense Margus Hanson has been made virtually impossible thanks to various regulations and organizational measures.
But something which cannot be prevented is the copying of information, for example in a notebook or on scraps of paper. Removing such records from rooms meant for handling secret documents is a breach of law and an official should in any case get rid of such information upon termination of employment.
Eenma must have known these rules, since he has been described as taking care for removing telephones or other potential sources of threat while handling sensitive information. This is why his suspected act can be viewed not as just negligence but also as choice.
The Internal Security Service apparently learned of Eenma's possible unlawful activities from his former colleagues in the Government Office, since investigation cannot be launched and a person detained without grounds. If we rule out the possibility that investigation had been in progress even earlier, then only Eenma's colleagues could have reported a possible crime. Of course, unless Eenma himself simply talked about secret matters somewhere.
But competent people consider the latter option extremely unlikely – why should a veteran official make such a mistake during these couple of days? Especially as the issue has been under close attention of the Internal Security Service in recent years. There have been several cases of former officials being convicted for the same offense and the Internal Security Service yearbook dedicates to this problem a whole chapter.
But the details of the case will be found out by the investigation during the coming months while the detained Eenma has enough time to regret the worst mistake of his life.
He must understand that this case complicates his chances of continuing the career of an official and a lecturer at the Academy of Security Sciences.