German writes novel on Estonia, triggered by visit of destiny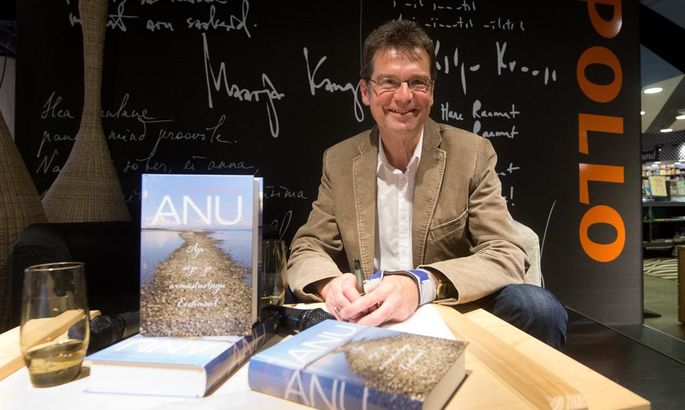 As the German guy Lutz Dettmann stepped off the plane in Tallinn, in 1992, he smelt something familiar yet forgotten: Estonian asphalt, the smell of his first grand adventure. Aged 13, Lutz Dettmann found himself in Estonia, as an exchange student. And, close to 40 years, he's a fan of Estonia and Estonians. «I love this land,» the German confesses, unashamed.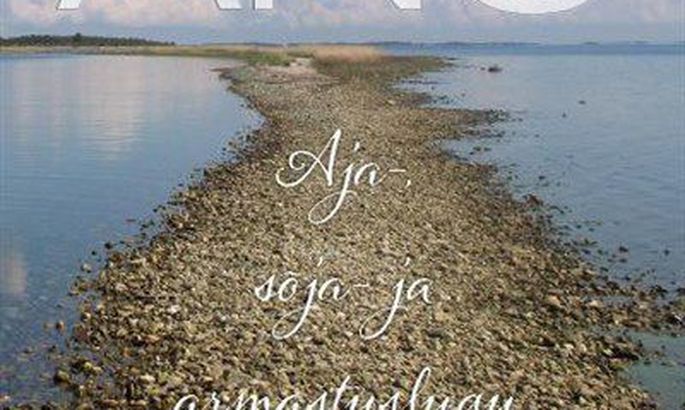 For Mr Dettmann, Estonia – which he calls home – might be the place to spend his retirement years. The winters could be milder, however…  «That's what my wife says,» he explains the winter thing. «But then, the German winters have become colder, too. So, makes no difference any more.»
In a way, Lutz Dettmann, earning his daily bread as a land surveyor, might be considered the average Estonia-admiring German. Save that the usual fans won't write novels centred on Estonian history. However, Anu – recently translated into Estonian, features the Balto-German main hero Christoph, who, visiting his aunt in the independent-to-be Estonian of 1938, falls in love with a girl from Hiiumaa. To the backdrop of a fairytale-like love story, Estonia's destiny in 20th century unfolds.
Truth be told, Anu is Mr Dettmann's second book on Estonia. Sommertage in Estland (Summer Days in Estonia), published in 2002, being the initial one. A travel diary.
The true to life descriptions of Estonian life, in Anu, makes one think the book is based on a diary. Which Mr Dettmann denies – the naturalness coming from archives, and memories of Estonians and Balto-Germans. «The entire story is fiction,» he claims.
True: as Anu's prototype, Mr Dettmann envisioned the pretty actress Liina Olmaru, from a chance glance at the TV series Wikmani poisid (The Wikman Boys) in Estonia. Christoph, in his turn, carries features from the author's great-uncle. The story of everlasting love, however, comes from the writer's neighbours – a loving couple separated in 1953 as the man fled from Eastern Germany to the Western one. Meeting, purely by chance, forty years later, the former feelings sparked again. «The woman had lived alone, all those years. The man, however, divorced his wife after they met. They're together, as if the time in between never existed,» Mr Dettmann describes the couple providing inspiration.
For Mr Dettmann, Anu is first and foremost a historic novel: «Even Balto-Germans and their children look at the novel as a story of the times. I hope that Estonians, as well, will take it as a story of an era… also encapsulating, then, the beautiful summer idyll.»
Writing the novel, Mr Dettmann asked the manuscript to be read by Balto-Germans he is acquainted with. «I was afraid they would laugh at me. Or say it wasn't quite so. Had they told me to take my hands off, I would have halted the whole thing,» assures the author.
Mr Dettmann promises Part 2, on Anu's destiny. Only, according to him, there is no literature in the German language, on deportations, for instance, and life in Soviet Estonia. «But that lays the responsibility on me. I feel I want to make Estonia known, the story of it,» explains Mr Dettmann. «In Anu, I desired to draw a picture of the fate of Estonians and Balto-Germans. That, up to 1939, Estonia and Germany shared a joint history, thereafter shattered, is not known in Germany. The fact that it wasn't two parallel worlds, one the Herrenvolk nobility and the other the serfs, is also unknown. The 20th century reality was otherwise. The Balto-Germans I talk to underline that they love Estonia a lot. They do not consider themselves Germans, but natives of Estonia.»
Lutz Dettmann is convinced that the action of his novel could not have taken place in Germany. That is excluded. «Delving into Estonian history, digging into it, I realised what a fascinating and interesting story it is. In spite of all the wars, three occupations, the Estonians have maintained their cultural and national identity. This is one reason the action is in Estonia. The truth being: Germans actually know nothing of Estonia. We live so close, yet so far away.»
For instance: when Mr Dettmann told his boss, at work, he was going for the presentation of his book, to Estonia, the man asked him how he planned to do that in Russian. «It is such a shame, actually, that we just know nothing about Estonia,» admits Mr Dettmann.
«Estonia is considered a part of the former Soviet Union. But in Eastern Germany, everything to do with the Soviet Union is reacted against, like over here as well. And, also, we keep drifting further into the West – all that lies to the East, it's nonexistent, like,» laments the German.
But still: why Estonia? What transpired in Tallinn, in 1974, to cause a boy from Schwerin to be thus attracted towards Estonia? «This was my first grand adventure,» answers Mr Dettmann. «There are three true friends that I have – one is an Estonian I met when I was 13. He once came to Germany, as part of youth exchange, then we were pen friends for a while, which afterwards went dormant. However, as I was moving in 1989, I happened upon his address, so I wrote again. I was so lucky: a colleague of his father's lived at that address, who passed my letter on. We do not meet often, but the friendship is there. And it matters a lot,» rejoices Mr Dettmann.
The thoughts of Lutz Dettmann's were mediated by translator Kerstti Kittus.
•    Born in 1961, in Crivitz, German Democratic Republic.
•    Land surveyor by profession, he gained fame in Germany by his debut novel Wer die Beatles nicht kennt (Who Do Not Know the Beatles).
•    On Estonia, Mr Dettmann has written the travel diary Sommertage in Estland (Summer Days in Estonia) and the novel Anu.
•    In 2007, the writer was awarded by the Schwerin city prize; in 2005 and 2007, he was nominated winner of the Weiland prize for criminal novels.