Half of four ferries ready by October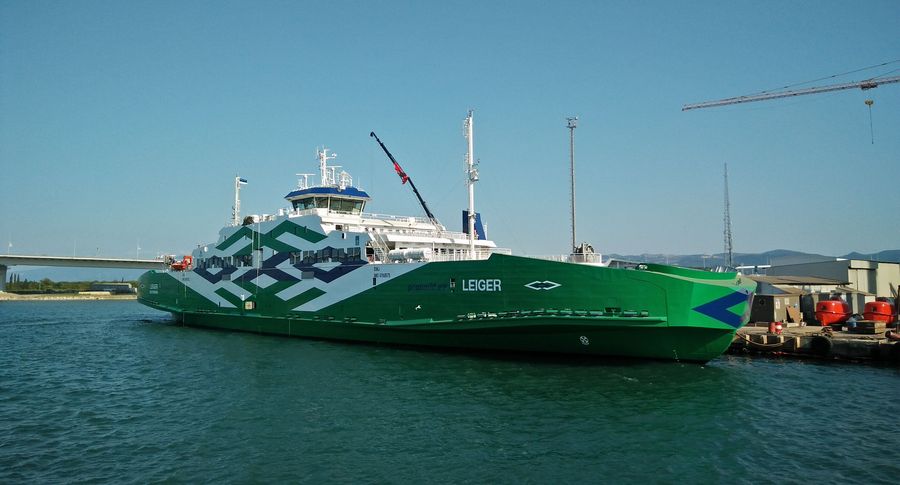 With forty days to go till operator change in mainland-islands ferryboat connection, only one of the four boats built is in its final stage of construction – Leiger, under construction in Turkey. With Tõll built in Poland a slight chance exists for it to enter service on October 1st as well, but the more realistic date is mid-October.
With the other two, things are more confusing. Under a new agreement, Piret built in Poland will be ready in December. Regarding the other Turkey-built ship Tiiu we will learn within weeks.
This means that come October 1st, Port of Tallinn's subsidiary TS Laevad will at any rate find three replacement vessels for up to three months to guarantee traffic. In all likelihood, says TS Laevad CEO Kaido Padar, they will have news for us again next week.
Meanwhile, we are eager to hear about the ships near completion. The Turkish shipyard Sefine wishes to deliver Leiger next week, but Port of Tallinn remains cautious.
«The delivery process may take a day or a week as we want to get a ship totally completed in every way and the potential corrections will have to be applied on location,» said TS Laevad board member responsible for shipping Mart Loik.
For Leiger, the voyage from Turkey to Estonia ought to last 21 days. From the Remontowa shipyard near Gdańsk, Poland it is a two day trip only.
Therefore, Tõll should make it to Estonia on time even if it is only delivered in first half of September. Pursuant to a new, freshly altered agreement between Remontowa and Port of Tallinn, the deadline is September 1st.
Mr Padar says the work in Poland is 24/7 now with close to 250 people busy on Tõll at one time. «Trying hard,» he says.
The spurt is explained by a fine for delay looming, tens of thousands of euros for each day of tardiness.
The contracts got better as management changed at the Polish plant. Also, they fear that in worst case scenario Port of Tallinn backs off from the purchase and the plant is stuck with the vessels.
As compromise, Estonia granted the Poles a whole month of extra time to complete the first ship . September 1st instead of August 1st.
While all is going according to plan with the hull of Tõll in Poland, complications have arisen regarding electronic control mechanisms. Here all is up to success with Leiger in Turkey. If approved by customer, this can be copied with Tõll in Poland.
The new contract says Poles will have to get Piret completed by December 1st only, to be delivered by Christmas. Regarding Tiiu in Turkey, the deadline will be agreed as Leiger sets sail towards Estonian shores.
All in all Poet of Tallinn, a state enterprise, will pay €120m for the new ferryboats project.