Erik Sakkov to leave Nordica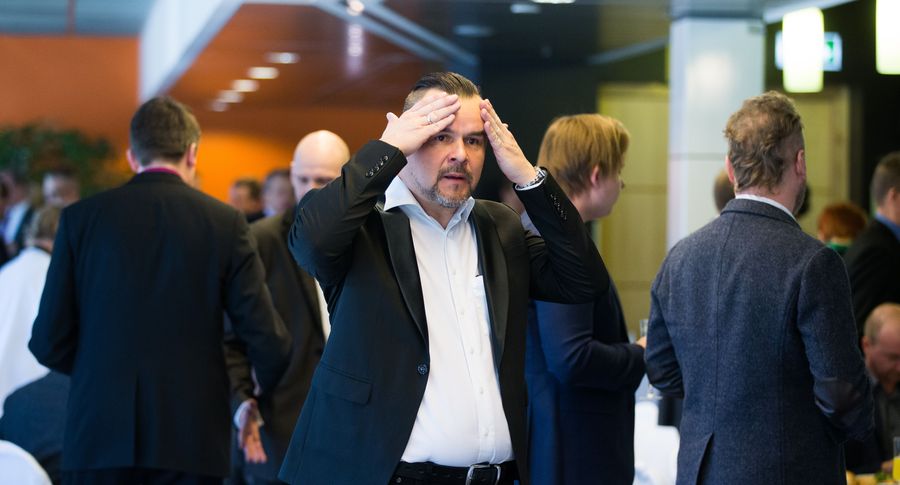 Erik Sakkov, commercial director and member of the management board of Nordic Aviation Group AS, will leave the state-owned Estonian airline operating under the Nordica trade mark from June 23, 2016.
The management board will carry on in a two-member lineup, with the functions reorganized accordingly. Its members are the incumbent chairman of the management board, Jaan Tamm, and CFO Ahto Parl, the airline said in a press release on Wednesday.
Sakkov said he was departing of his own initiative and that his reasons were personal.
«I've given everything I have to give,» he said. «We've laid strong foundations for Nordica, and things can only get better from this point. It has got a team of really enthusiastic and experienced people working for it, and the company is in good hands. The last nine months have without doubt been the most stressful of my life, and they've taken it out of me – physically, mentally and morally. I just want to spend time with my family, raise my little boy, relax, recharge my batteries and make music.»
Jaan Tamm, chairman of the management board of Nordica, described losing such a valuable manager as Tamm as a great shame for the company.
«At the same time, I know the energy Erik has put into Nordica will stay with us for a long time,» he said. «I have no doubt the whole team would agree with me on that point, just as I'm sure that his contribution to the company is recognized and appreciated by our clients. But as his friend, I understand his decision entirely and support him in it.»
Peeter Tohver, chairman of the supervisory board of Nordica, thanked Sakkov on behalf of the board for his enormous contribution to launching the airline. «In Erik I think Nordica has had one of the most outstanding marketers in Estonia,» he said. «His clear vision, his get-up-and-go attitude and his determination have motivated everyone else in the company. I wish him every success in whatever he does next.»
Sakkov has been a member of the management board of Nordica since the company's foundation in autumn 2015. Prior to that he was the commercial director of Tallinn Airport for six years, as well as a member of the airport's management board.