Editorial: the three-prime-minister nation
December 16, 2015 2:16 PM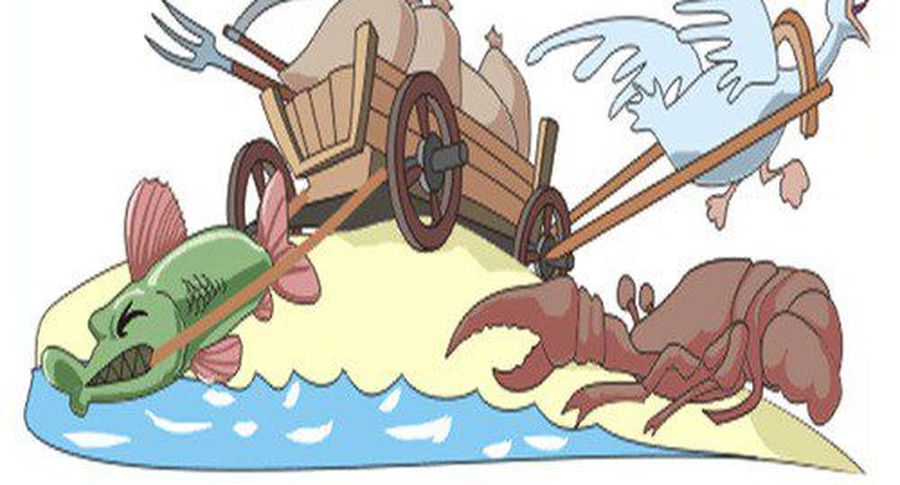 «Whenever companions don't agree, they work without accord; and naught but trouble doth result, although they all work hard.» Observe the Estonian governmental version of Crawfish, the Pike, and the Swan by Ivan Krylov.
In our case, the findings by Russian physics-for-entertainment writer Yakov Perelman apply who calculated that in reality three guys pulling a burden in three varying directions will actually move it – but it may not look nice.
Led by three new generation politicians, for quite a while the three government parties have been busy showing us a totally new kind of governing culture as characterised by misunderstanding, inability to agree, swiftly publicised communication via SMS messages, the constant tussle in media – accompanied by expressions serving to burn bridges, irony at press conferences etc.
Where the opportunity arises, the fight begins. Glaringly, they think to establish their very selves. Naturally, having risen to party chairmanship, you are ready to be prime minister. Like once observed by President Lennart Meri regarding heads of state, so it is with heads of government – inevitably, these can only come one at a time. But here we have, at one hand of Taavi Rõivas, the irritable Jevgeni Ossinovski with all of his demands and at the other hand Margus Tsahkna who sometimes seeks to stabilise while ever ready to score a political point.
The Court of Auditors debate centred around one-time prime minister Juhan Parts has by now become rather sour and meaningless. In a way, serving to illustrate the essence of the coalition. Even if a compromise will eventually be reached, how can we be sure that with some decisions requiring a well considered decision, the coalition will deliver?
If in a sandbox kids begin to throw the sand at one another, this may be related to age. In a government, this is lack of statesmanship.
Endless have been the talk about no essential alternatives existing. And no one wants to think about the theoretical option of early elections. Neither do they still want the Edgar Savisaar led Centre, nor a «seven dwarfs» coalition with smaller parties included. Thus the only option is somehow to keep going.
But it is not excluded that it becomes unbearable and someone thinks it best to cross the current barrier. If in Estonia's interests, is another issue.