Big win under her belt, Sildaru eyes X Games
December 14, 2015 3:40 PM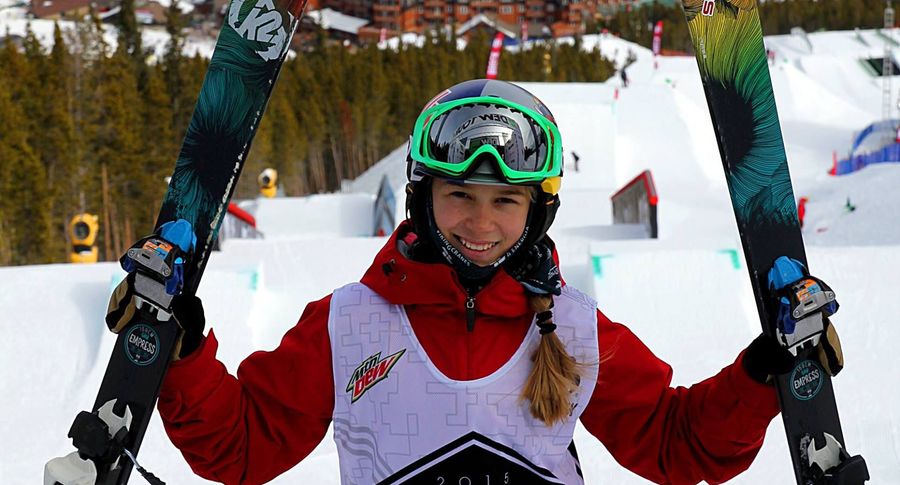 Yesterday, freestyle skier Kelly Sildaru (13) reached the highest peak of career by beating famed rivals and snatching a win at Dew Tour in Breckenridge, Colorado.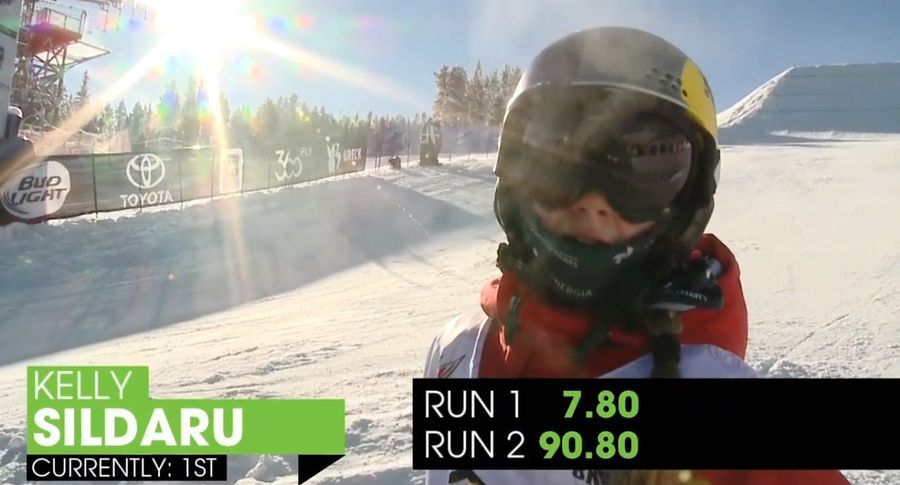 While still too young to ski at title tournaments and World Cup series, Ms Sildaru topped the top three of Sochi Winter Olympics and latest X Games winners.
As the Big Sports go, at opening try the Estonian rattled the fan nerves by falling at very start of slope and proceeding to just slide down the hill reaping mere 7.80 points thus finishing last among the six finalists. «It was hard on the nerves and she became unglued after the fall. As she started the second time, there were these traces of tears. But as it kicked off good she loosened up and was better focussed,» father and coach Tõnis Sildaru told Postimees.
Indeed, the second attempt was fantastic as Ms Sildaru showed turns in all four directions at excellent technique, featuring jumps as switch right 900, right corked 720, switch left 900 and left 720 landing superbly each time. All four are among the top difficult stuff as confirmed the total points of 90.80.
The weather was on her side too, this time. Last year, the girl could not do Dew Tour due to small body weight and even this time the fear was that in case the winds were strong, she would have difficulty gaining the speed needed for the jumps. Initially scheduled for Saturday, the finals were shifted to yesterday as the weather was bad. «Today (yesterday) there was no wind at all,» noted Tõnis Sildaru.
NBC Sports commentators, captivated by what they saw Ms Sildaru show on the slope, advised the hearers to remember the name. «I still do not know how she is doing these tricks,» they said on air. «No words are needed seeing she skis so well.»
Yesterday, 2013 X Games winner Tiril Sjåstad Christiansen of Norway landed second (86.00 points) before Sweden's Emma Dahlström (83.40). Sochi gold medalist Dara Howell (Canada) was sixth with 29.6 points.
With Dew Tour win now under her belt, end of January beckons with extreme sports main event X Games. Like Dew Tour, there the age is no factor and people are invited by results alone, personally.
Thus far, X Games official website only features invitations to Tiril Sjåstad Christiansen, Emma Dahlström, Dara Howell and the Americans Keri Herman and Devin Logan – the latter two, though invited to this year's Dew Tour never showed up.
«It is difficult for me to predict but other coaches and Kelly's manager abroad Michael Spencer did say she just pocketed the X Games invitation. They have a bit bigger jumps there and after a month and a half Kelly will still weight the same,» said Tõnis Sildaru.
DEW TOUR
Results for women:
1. Kelly Sildaru (Estonia) 90.80 points
2. Tiril Sjåstad Christiansen (Norway) 86.00
3. Emma Dahlström (Sweden) 83.40
4. Johanne Killi (Norway) 77.20
5. Yuki Tsubota (Japan) 74.20
6. Dara Howell (Canada) 29.60