They're Simply the Best
December 29, 2014 5:10 PM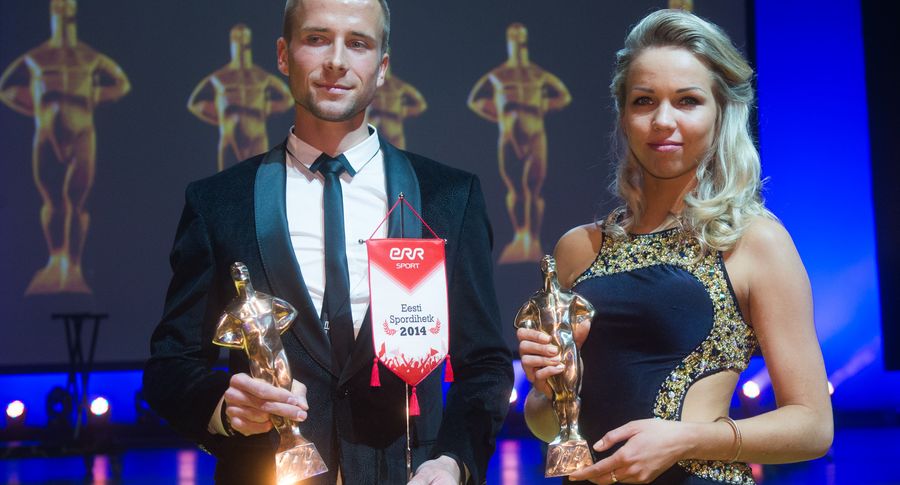 Picking the best sportsmen of the year might leave a thing or two hanging, but let's admit: all those decorated were worth it, and the judgements just.
Best junior – Katrina Lehis, world champion. Rightly crowned, as the closest rivals were mere (or «mere») European champions.
Best team – epee ladies. Right on! They won World Championship silver, others ain't got a medal. Also, the ball players were not the brightest this year round.
Best lady in sports – Erika Kirpu, World Championship bronze and member of the silvery team. None was her equal.
Best male in sports – Rasmus Mägi, European Championship silver. Correct, though here we might do some pondering. Gerd Kanter, likewise, had a European silver hung around his neck. Heiki Nabi, meanwhile, fetched a bronze, but a World Championship one – ought to be a weightier medal. But is it? The jury said no.
In reality, as one may have guessed, it was not the medals that were weighed, but something else. Before all else, it seems the emotion sealed the deal. The struggles of Mr Nabi, only a few did follow – those who took the trouble to search the Internet. The track and field guys, however, shone spectacularly on prime time Estonian TV.
In a way, Mr Kanter and Mr Mägi were equal, as if – with both, medals were expected; with both, the gold lost felt a bit bad. In semi-finals, Mr Mägi set Estonian record for 400 metres with hurdles. Mr Kanter secured the Estonian medals record, the man now adorned with ten medals from title tournaments.
Decisive, in all likelihood, was the freshness of Mr Mägi, for both are the likable kind of athletes. Mr Kanter already having three «bests» under his belt, let's hand Mr Mägi his first – for who knows, will there ever be another chance. True, Mr Mägi is a young guy, but nevertheless... In Estonia, it's the medal that counts, but how easy will it be for our guy to rise to the World Champ or Olympic podium? We'll see.
Best coach – Anne-Taivo Mägi. Meaning: Anne and Taivo Mägi. No shadow of doubt here, why this first time we have two at a time crowned – preferring one over the other would have been outright impossible. Even so, one is tempted to do a little arguing.
It's the coach of the best who ought to be the best, right? Erika Kirpu's instructor was not nominated, so the only rival for the Mägis was Kaido Kaaberma. True, the epee team included none of his disciples, but the man's services – say the experts – in the medal haul are the undeniable kind. What more should Mr Kaaberma do to get his award?
But – let it be, for the time being. For Anne-Taivo Mägi were worthy indeed and once thus it was decided, all we can do is clap.