Tallinn Seaplane Harbor awarded EU prize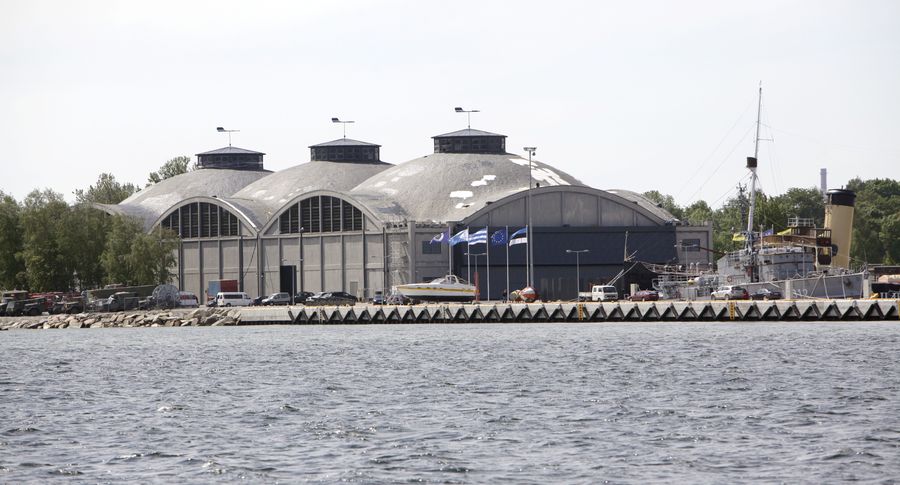 The Tallinn Seaplane Harbor has won Europe's highest recognition for heritage care - the European Union Prize for Cultural Heritage/Europa Nostra Award as a grand prix laureate.
The award ceremony took place in Athens on Sunday.
This is the first time a grand prix came to Estonia. The jury recognized the exemplary and technically complex restoration of the concrete seaplane hangars when they seemed beyond all hope of repair. The jurors also were impressed by the transformation of the historic structure into a popular maritime museum that now plays a part in the regeneration of a hitherto run-down neighborhood of Tallinn.
The director of the Estonian Maritime Museum, Urmas Dresen, who attended the award ceremony, said that while Europe's best movies are awarded the Palme d'Or at Cannes the Europa Nostra Award is the film award's counterpart in the conservation and restoration of cultural heritage. "It makes us especially happy as a museum, because preservation of cultural heritage is one of our key tasks," he said and thanked all partners who contributed to the restoration of the hangars.
The prestigious awards were presented by the president of Europa Nostra, Placido Domingo, European Commissioner for Education and Culture Androulla Vassiliou and President of Greece Karolos Papoulias.
The reinforced concrete hangars at the Seaplane Harbor were built in the early 20th century. In the Soviet period they were in the hands of the military and decaying rapidly. The renovation took place in 2009-2012 with the help of co-funding provided by the European Regional Development Fund.