Court suspends Savisaar from being mayor of Tallinn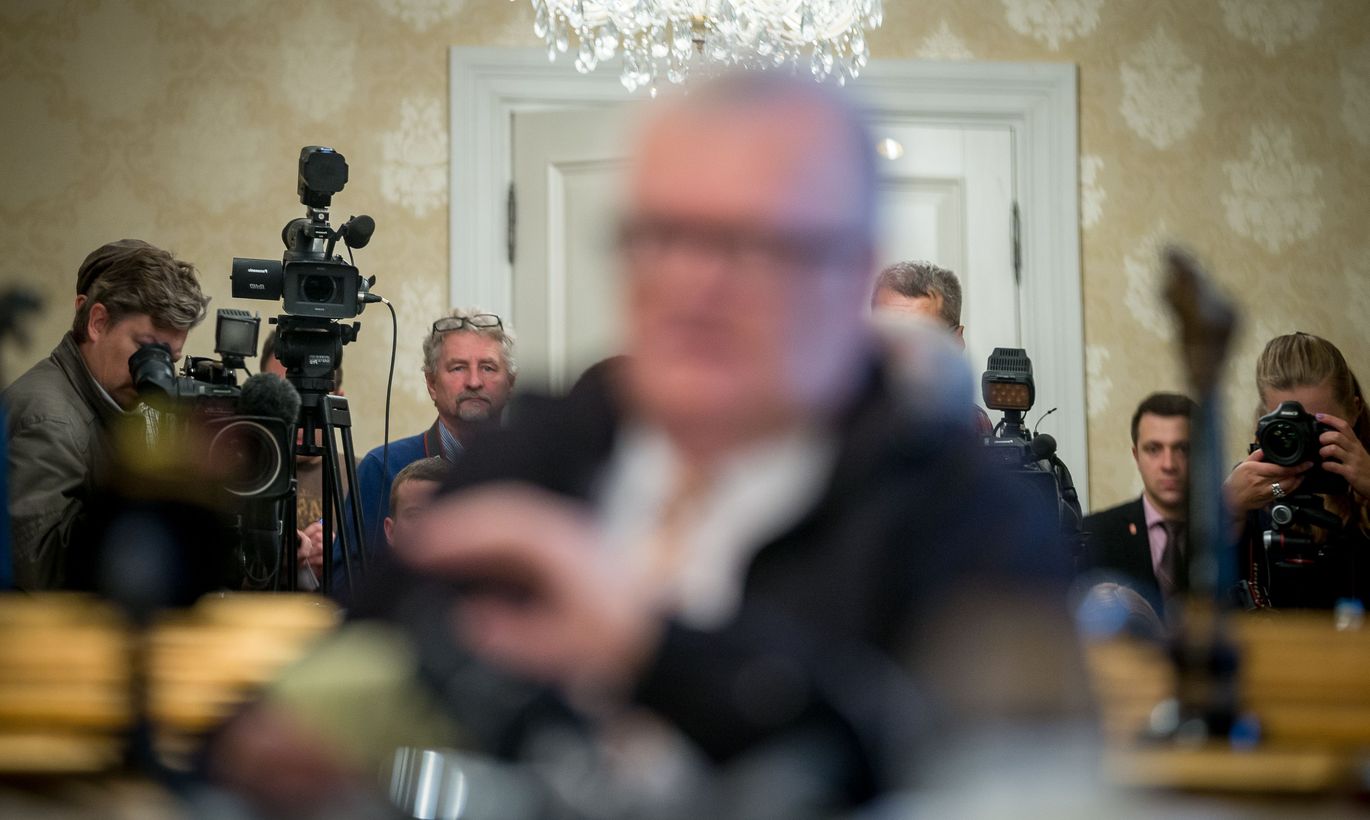 Today, Harju County Court accepted application by prosecutor's office by suspending Mayor of Tallinn and Centre Party chairman Edgar Savisaar from office. 
The decision, thoug appealable, enters into force immediately: from this moment, Edgar Savisaar is no longer Mayor of Tallinn.
Pursuant to Code of Criminal Procedure, suspected persons may be suspended from office as applied for by prosecutors and on basis of decision by preliminary investigation judge or injunction, if when continuing working he may commit further crimes or his continued functioning as mayor may harm the criminal procedure.
As main reason cited by state prosecutor Laura Vaik  why Mr Savisaar continuing as mayor would endanger the criminal procedure, while functioning as mayor, Mr Savisaar may affect potential witnesses i.e. city government officials directly subject to him and also emotionally dependent. Also, the prosecutor's office sees the danger of Mr Savisaar, as mayor, «reaching back» to alter evidence in his favour.     
Lawyer for Mr Savisaar Oliver Nääs, while yet to falimiarise himself with the ruling, is continually of the opinion that the possibility of Mr Savisaar damaging investigations as mayor is hypothetical.  
Mr Savisaar is suspected in repeated acceptance of bribes. According to the suspicion, Mr Savisaar repeatedly accepted bribes this year and last year, as assets and benefits, both for himself and for Centre Party in the total amount of a couple of hundred euros.  
Mr Savisaar is suspected in four episodes of accepting bribes which regard unsubstantiated extension of rental contract, continued building works with no permit, swap of lots, and a procurement procedure.
In addition to Mr Savisaar, Tallinn city council chairman Kalev Kallo is suspected in assisting both the giving and accepting of bribes. Also suspected in either giving or arranging of bribes are Porto Franco OÜ majority holder Hillar Teder, Silikaat Grupp owner Vello Kunman, the latter's adviser and former top politician Villu Reiljan, building group Rand & Tuulberg majority holder Aivar Tuulberg, and entrepreneur Alexander Kofkin.