Blanket ban a cold shower for Estonian producers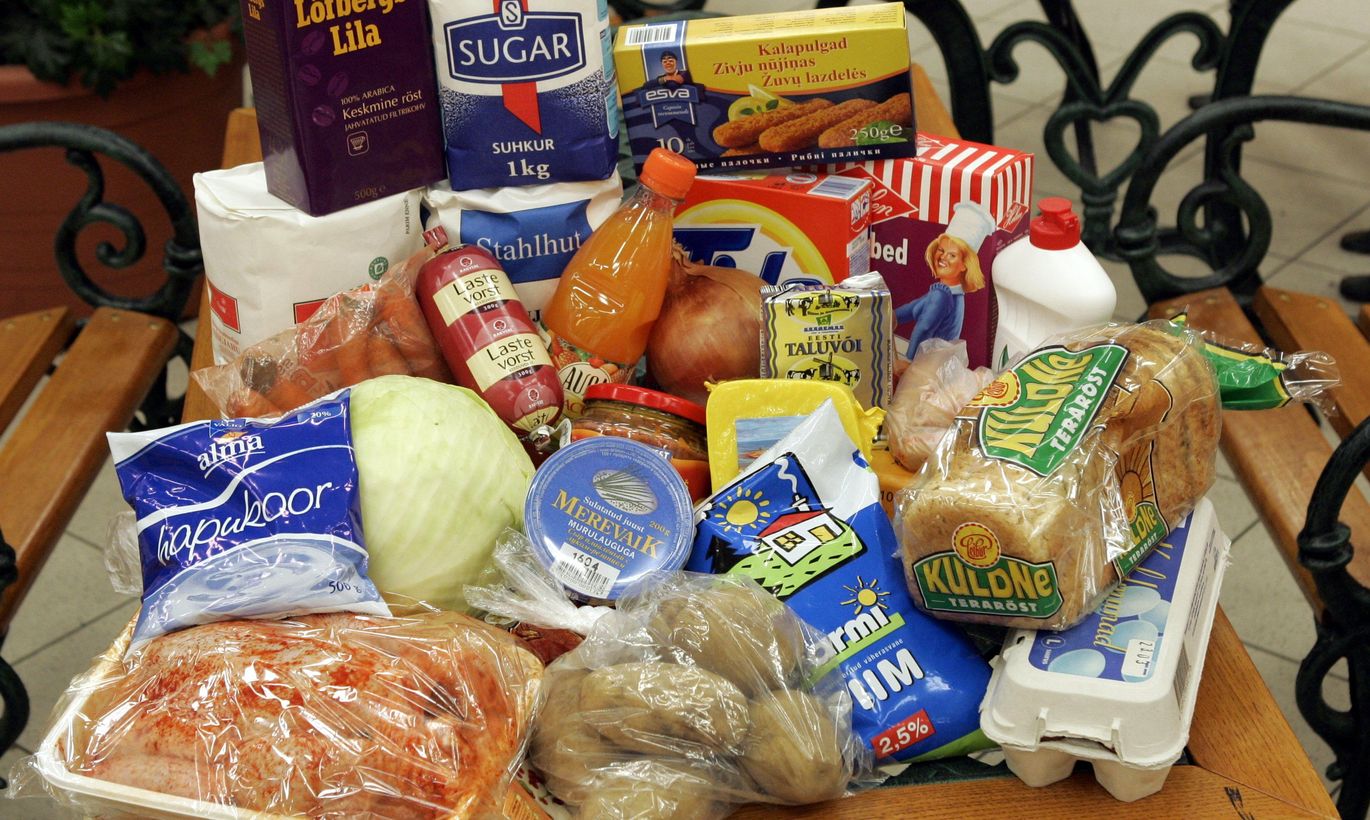 Yesterday morning, as requested by president Vladimir Putin, Russian prime minister Dmitri Medvedev imposed import ban on Western beef, pork, fruits and vegetables, poultry, fish, milk and milk products. 
As the evening before Mr Putin talked about restrictions on Western food as counterweight to sanctions imposed by them on Russia, entrepreneurs refused to believe the ban could cover everything – all countries and all products. In the very yesterday morning, Estonian entrepreneurs rather serenely stressed: let's fist see what the list will look like and only then talk about the consequences.
The mid-day news of a blanket ban came across like a cold shower. «The decision was tougher than we thought. We expected the friendlier regions like Finland would still be open, but Russia's decision was very resolute,» said Estonian Dairy Association head Jaanus Murakas. «But that is the new reality: each day may bring a new reality.»
Year after year, Russia's share in Estonian overall exports and agricultural products export has gradually decreased, but for food Russia still is the largest export country – last year, it got close to a fifth of our food exports. Of that, over half is beverages, mostly alcohol – lion's share of  is re-export i.e. resale of goods purchased from elsewhere.  
The ones to suffer most are milk and fish producers. Most of them, however, have been forced to search for new markets since the beginning of the year as the Russian phytosanitary office banned almost all Estonian milk and fish processors from exporting into the Russian customs union. Hardly had they recovered from these bans, when now comes the new ban of the absolute kind. Politicians believe, however, that the experience of being outside the Russian market will be to the great benefit of our enterprises.
«We have already been seasoned in all kinds of Russian policies, be it pork export restrictions or several Estonian companies cut off from exports to Russia. We are well seasoned,» said agriculture minister Ivari Padar.
Economy and communications ministry has calculated that, based on last year's data, the Russian ban may affect us to the tune of €57m.
What the entrepreneurs are mostly worried about, however, is impact of the ban on the EU internal market – all the goods not sold into Russia will have to be sold somewhere. Figuratively speaking, Europe will for instance be flowing with milk as increasing amounts of it are produced on the continent – far above own needs. That may bring about a drastic price drop for primary producers – the farmers. To get rid of the goods, plants will probably have to lower prices too, so for EU consumers food will probably become cheaper for a while.
«I think these changes [in the prices – K.H.] will be very big as the markets are in the habit of even reacting in advance. Maybe the markets will even overreact. Even now, on the hourly scale one may follow the dropping of milk product prices in Europe,» said Mr Murakas.
One thing is sure: the ban will turn the EU agricultural sector upside down. Important here to understand that the impact on Estonian economy and enterprises will not be limited to our local producers sitting on their goods, but the oversupply created in Europe will create an extremely intense competition on the EU internal market where the goods left over will be squeezed into.  
Especially worried are the Baltic Sea fish processors for whom Russia is basically an irreplaceable exports country – the Baltic herring and sprat, abundant in our waters, are mainly eaten in Russia, Ukraine and Belarus only.
According to Estonian Fishermen's Association chairman Mart Undrest, the volume of fish moving from Baltic Sea region into Russia is too vast to be redirected.
«Were it only Estonia that is shut up, but it'll be basically the entire Baltic Sea region. That means, several hundred tonnes of fish will be left over, somewhere. The alternative markets like Ukraine are nothing positive either. Add those who can the fish, but their market is also mostly in the east. The situation has been tense anyhow, for this past year. This step will not push it to some kind of a new extreme,» said Mr Undrest.
Milk producers are a bit more optimistic. Valio Eesti CEO Maido Solovjov said the step created market volatility, but people all over the world still need to eat. «Here we should behold the big picture. All told, the whole globe is one vessel and it needs to be fed, one way or another. The issue is, who sells where. Rather, new markets will now be searched for,» underlined Mr Solovjov.
While the impact of the sanctions on Estonian economy are assessed to modest, Prime Minister Taavi Rõivas noted definite companies may still be considerably affected. «I really hope, personally, that these companies have alternative plans. I hope they have heard he warnings by politicians and economists alike, that Russia-directed trade may backfire due to the events in Ukraine,» explained Mr Rõivas.
Economy and infrastructure minister Urve Palo stressed that the impact of the ban will be much more long-term and indirect than seen at first glance. «Russia and the Russian market will weaken, the rouble will weaken, and their purchasing power will drop. Currently, 16 percent of tourists to Estonia are from Russia. If their purchasing power diminishes, they can't afford to travel, and that will naturally negatively affect our economy,» said Ms Palo.