Raivo Susi feels like FSB hostage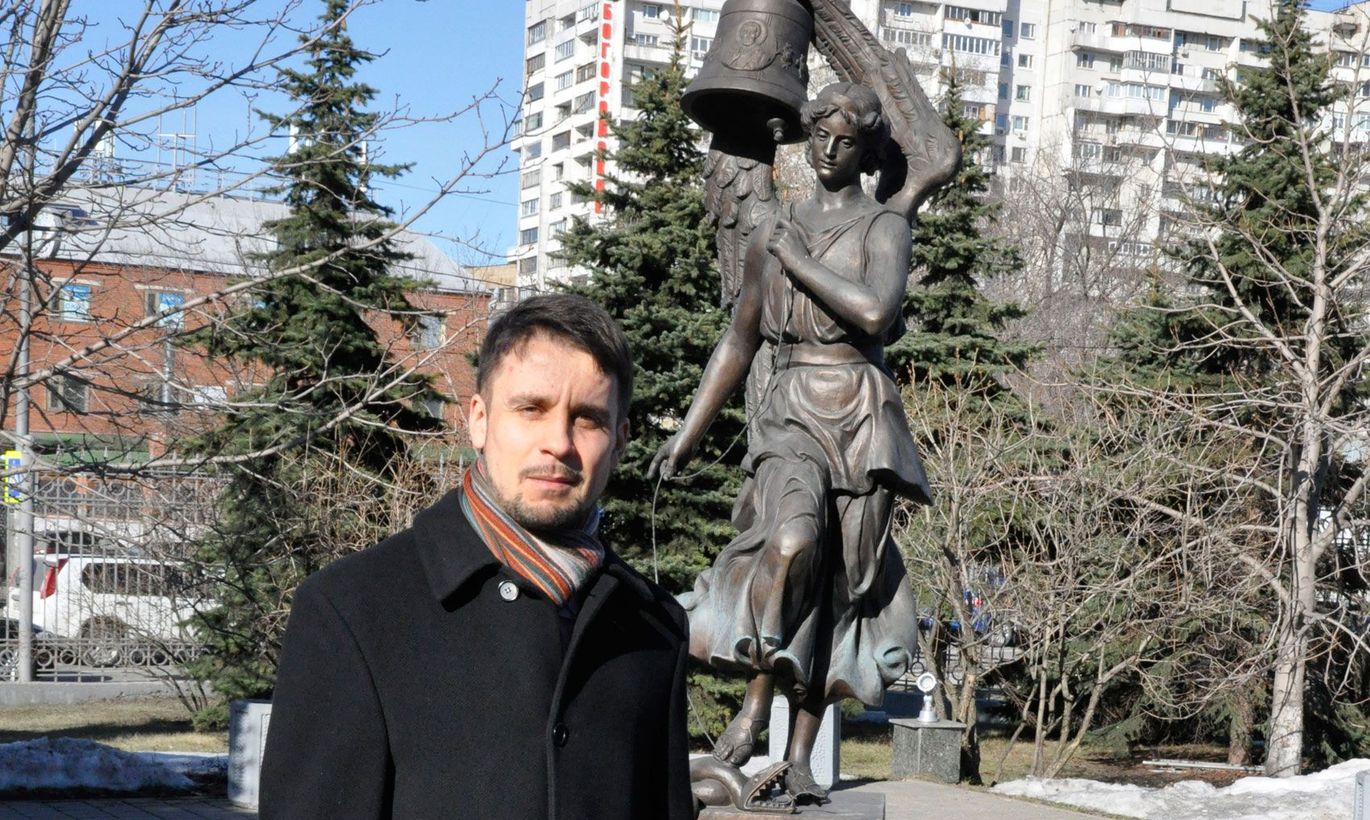 One version why aviation businessman Raivo Susi in talks with Russian national arms seller Rosoboroneksport was arrested sounds quite banal: FSB is accusing him in espionage just to swap him for some of their agents jailed in Estonia. In his letter to Postimees, Mr Susi says he is incline to believe that himself. 
Pursuant to the version, Mr Susi is nothing but a FSB hostage to be exchanged to the tune of security police officer Eston Kohver who was last fall swapped for Aleksei Dressen jailed for 16 years for treason.
Indeed, Estonian prisons hold two more former officials who spied for Russia. These would be top defence ministry official Herman Simm sentenced for 12 years in 2009, and Vladimir Veitmann jailed for 15 years in 2013. Both worked for Russian foreign intelligence SVR.
True, SVR and FSB are separate organisations but both grew out of the same Soviet time KGB. It's just that SVR has no options to accuse anyone in espionage in Russia not bring them before court as they work outside of Russia.
Estonian prisons also hold three Estonians smugglers recruited in Russia, Maksim Gruzdev, Aleksandr Rudnev and Pavel Romanov, who passed to Russian intelligence information regarding operations of Estonian defence forces and border guard.
Neither Mr Susi not his lawyer Arkadi Tolpegin directly speak about the swap-version, but both Mr Susi (we communicated via letters) and the lawyer (eye to eye) referred to the Eston Kohver case. «We think the detention of Mr Susi is related to the Mr Kohver case,» said Mr Tolpegin.
«You said it, that Mr Susi might be used to be swapped for somebody. I cannot say this,» Mr Tolpegin parried the straightforward question. «Raivo Susi and Eston Kohver's great difference is in that Mr Susi is in no way connected to Estonian intelligence, has never been their agent or co-worker.»
Denying any guilt, Raivo Susi (52) confirms in letter sent from Moscow's Lefortovo prison for preliminary investigations that «having analysed materials published in media» he considers it no coincident that «pretentions arose» regarding him after Estonia and Russia swapped Eston Kohver and Aleksei Dressen on September 26th last year.
Mr Susi writes that as FSB accuses him in espionage in Russian in 2004–2007, then his innocence is indirectly proven by the fact that all these years after the end of the alleged espionage he travelled in Russia and CIS, constantly and hiding nothing. According to the lawyer, Mr Susi visited Russia several times a year, the last time before getting arrested being at the end of 2015.  
«After the alleged espionage, Raivo freely travelled in Russia for ten more years which shows that he feared no arrest nor could he,» said Mr Tolpegin. «This confirms our words that he was not nor is any spy.»
What's more, underlines Mr Susi in his letter, he was these past years in close negotiations with the powerful Russian state company Rosoboroneksport who alone in Russia has the right to sell arms abroad. According to Mr Susi, he held the talks as member of board of directors of  OÜ Musket and OÜ Aerohooldus in order to acquire rights to repair and technically maintenance the engines of his client's planes in Russian plants.
«In cooperation with Rosoboroneksport, Raivo desired to bring the engines of his planes to be repaired in Russia as here such jobs are of very high quality,» explained the lawyer. «He was always submitting documents to Rosoboroneksport in order to get their accreditation for his companies.»
The lawyer says it is remarkable that FSB only initiated the criminal case regarding Mr Susi at the beginning of this year. To the knowledge of the lawyer, no other individual has been charged in this espionage case.
Also, the lawyer finds it strange that FSB is in no hurry with the investigation. «The main complaint by Raivo, at the moment, is that preliminary investigations are going very slow,» said the lawyer. «He is very much disturbed by that, as it is difficult for him to understand when the case is planned to be sent to court. And he takes this situation as psychological pressure.»
Though Mr Tolpegin has promised FSB by signature that he would not disclose any details regarding the investigations, he was able to confirm that the chargers are not linked to Rosoboroneksport. Neither with DOSAAF's (Volunteer Society for Cooperation with the Army, Aviation, and Fleet) Vyazma aviation training centre's  piloting group Russ – for years supported by Raivo Susi both technically and with knowhow, and helped with arranging shows all across Europe.  
Russ is among Russia's three best-known piloting groups but the other two –Vitjaz and Strizhi – are composed of military pilots only who fly Mig and Su military aircraft. But as for Russ members, these fly training-oriented unarmed fighters, such as were often to be seen waiting for maintenance in Tallinn Airport in front of Mr Susi's company Aerohooldus hangars.
Mr Tolpegin added that the charges brought against Mr Susi are in no way related to Russia's currently great foe Ukraine where Mr Susi allegedly had business connections as well.
The main activity of Raivo Susi's companies was and is sales and mediation of training fighters  L-29, L-39 (Czech origin), and Jak-52 and Jak 12 (Soviet origin) over the world. Mainly, he bought these up from former USSR republics. Other than Russ, Mr Susi's clients included such well-known piloting groups like Breitling Jet Team and Baltic Bees.
As FSB detained Raivo Susi in Moscow's Sheremetyevo Airport on February 10th, the businessman was on his way from Tallinn to a Central-Asian state.
The lawyer says Mr Susi has never come in touch with state secrets in Russia, neither had he any access to these. He said the problem was that Russian criminal code takes a very broad approach to espionage.
«For them, it means not just damaging the state but it might be activity endangering national security. Makes no difference if the state was damaged or not,» explained Mr Tolpegin. «Indeed, Mr Susi is being accused in allegedly endangering national security, not that he caused explicit damage to it.»
At Lefortovo prison where Eston Kohver also used to be held, Mr Susi is sharing a cell with a Russian citizen. In his letter, he assures us he has no pretensions against conditions at ten prison. The lawyer says he is taken out to walk daily and he has a TV in his cell. The small Lefortovo meant for mere couple of hundred prisoners, is known for its best conditions in Russia among preliminary investigation prisons.  
In Lefortovo, Raivo Susi has been visited by Estonian chief consul in Moscow Signe Matteus who last met him on March 2nd. The embassy continues to provide him consular assistance and sees to him having all fundamental rights, foreign ministry assured us yesterday.
The lawyer Mr Tolpegin expressed hopes the Estonian state will not let Raivo Susi down and is fighting to get him back home.
«Mr Susi has never been convicted in anything in Estonia. He is a very orderly individual who has supported Estonian sports and children's homes, and if for this the Estonian state needs to do everything it can for his release,» said the lawyer, referring to efforts by Estonia to bring home security officer Mr Kohver.
Susi's lawyer defends businessmen
Arkadi Tolpegin is a lawyer specialising in economic justice. His firm Samoilov, Tolpegin and partners has offices in three Russian cities: Moscow, St Petersburg and Arkhangelsk.
For the security policeman Eston Kohver held in Russia for over a year, lawyer Yevgeni Aksyonov was state-appointed – leading Estonia to doubt he firstly stood for FSB interests.
Initially, Mr Susi also had a lawyer appointed by the state but Mr Tolpegin said Mr Susi's family and business partners asked him to take over. «It did take me several days to find out where exactly he was and what it was all about,» recalls Mr Tolpegin.
Hailing from Arkhangelsk, Mr Tolpegin (40) works as lawyer from 2004. Mostly, his clients are businessmen accused in economic and tax crimes. Mr Susi is his first case of defending a businessman accused in espionage in Russia.
Raivo Susi's words were written down by lawyer
Raivo Susi sent Postimees a letter from Lefortovo prison after Postimees, via lawyer, sent him a page full of questions at the beginning of March.  
Mr Susi did not explicitly answer the questions, instead sending a short summary of his business activities: what he was doing in Russia these past years and how he views the charges filed.
Mr Susi's letter was in Russian as were the questions sent by Postimees as all correspondence at Lefortovo is checked by FSB as well as the administration of the prison. The letter is in third person. According to the lawyer, this is because as they discussed the issue, he wrote the text and showed it to Mr Susi who approved it.