The dark side of the tough guys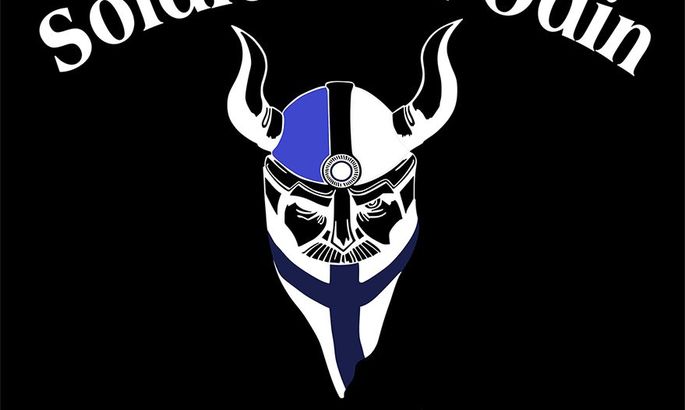 The much-noticed Soldiers of Odin Estonia Facebook group features a minimum of 182 people of criminal background with at least 374 crimes under their belt. The figure may be higher but these are what Postimees was able to confirm. 
At the beginning of January, Estonian media begun to post reports about local appearance of the anti-immigrant movement Solders of Odin created in Kemi, Finland last October. The group came into being because of the European migration crisis which in certain areas of Europe has boosted amounts of crimes committed by immigrants.
As an activity, the group has planned street patrols in order to keep order and prevent crimes by immigrants. In reality, patrols have happened in Norway – starting this February – and in Joensuu, Finland. Thus far, there have been no patrols in Estonia but the group made itself visible by its initial gathering on February 24th. The plan for now is to continue with anti-government protest meetings.
At that, the movement has attracted attention by several stories written about its leading figures striking the eye with their criminal past. Somewhat contradictory therefore their interest towards protecting the public order which they are known to have harmed.
Established offences by «defenders»
Teaming up with journalism students at University of Tartu, Postimees attempted to see about who then have joined up with the Soldiers at Facebook. Naturally, not all who have joined the support group need necessarily be members or direct contributors to the movement. Definitely, however, the bulk of them are there to voice support.  
Mid-February, the Facebook group Soldiers of Odin Estonia Support featured over 5,300 members whose past we endeavoured to examine. Processing the data, it turned out that via court decisions search system 943 of the 5,340 names showed links to criminal cases. That, however, will not mean that they are all criminally punished as the names may be these of witnesses or belong to other Estonians bearing the same name. We will also have to consider that the numbers of those punished may be higher as the system does not include all court decisions and in some the names come as initials or are hidden.
Therefore, we compared personal data of individuals with court cases: if identification code was not featured in criminal case or Facebook showed no birthday, we left them out. Also, we left out those who had exited the group by the time we begun to check.
In the end, with 182 of the 906 we found confirmation that they have earlier been criminally penalised on 374 occasions. In 38 cases, it was confirmed that the people were not linked to the criminal cases i.e. the criminals just happened to bear the same names.
The lion's share of crimes committed by the Soldiers is drunk driving. On at least 93 instances, some of them have been caught driving in a condition in Estonia considered criminal. This may be by alcohol or drugs. Ranked second is thefts (65). Not 65 thefts, mind you, but in these episodes they have snatched phones, computers, purses, alcohol etc all at once.
The next in line feel ominous considering the desire to keep order – on 58 instances, some have been judged guilty in physical abuse and on 36 in severe breach of public order. With such clauses, the usual then is brutal beating of someone with hands and feet in the body and the face. In the worst case, an individual in the group has been criminally convicted on 11 occasions minimum.
Let the sins past be forgiven
By telephone yesterday, an ABSL Soldiers of Odin Estonia leader Indrek Olm promised to answer written questions about the movement after work, but these failed to be posted before Postimees went into print. Also, the man no longer picked up the phone.
Earlier, the leaders of the movement have not thought the criminal past to be problematic. «Not good indeed for people to have a criminal past. But if the individual has learned his lesson and drawn his conclusions, and wants to help a noble cause, then welcome,» a leading figure of the movement Danel Puuder recently told Kanal 2 «Radar» in an interview – a man who has done time for robbery and possession of drugs.
The Odin topic has been tackled by police officer Varmo Rein who explained the movement may run into problems solving situations peaceably.
«The main dangers that come with self-defence type of units are inability to recognise situations which need intervention and lack of knowledge how to settle these peaceably. Among other things, securing safety requires skills to solve situations verbally while keeping one's cool, and knowledge of how to guarantee security of the other parties and bystanders,» he said.
«Without special training, people may lack these skills and in the worst case the self-initiated securing of safety may contradict the law or bring about health damage,» he noted.
Security Police press rep Harrys Puusepp has told the media regarding Soldiers of Odin that extremism has not directly threatened the security of our state these recent times nor as related to the refugee issues. As assessed by him, the topic often comes with fears attached.
«Obviously, extremists may try to make use of these fears to boost popularity. It is therefore important for people to abstain from following extremist calls out of fear, such as may no longer be motivated by good will,» said the press rep.
Journalism students processing the data: