Methadone – best option for poor Estonia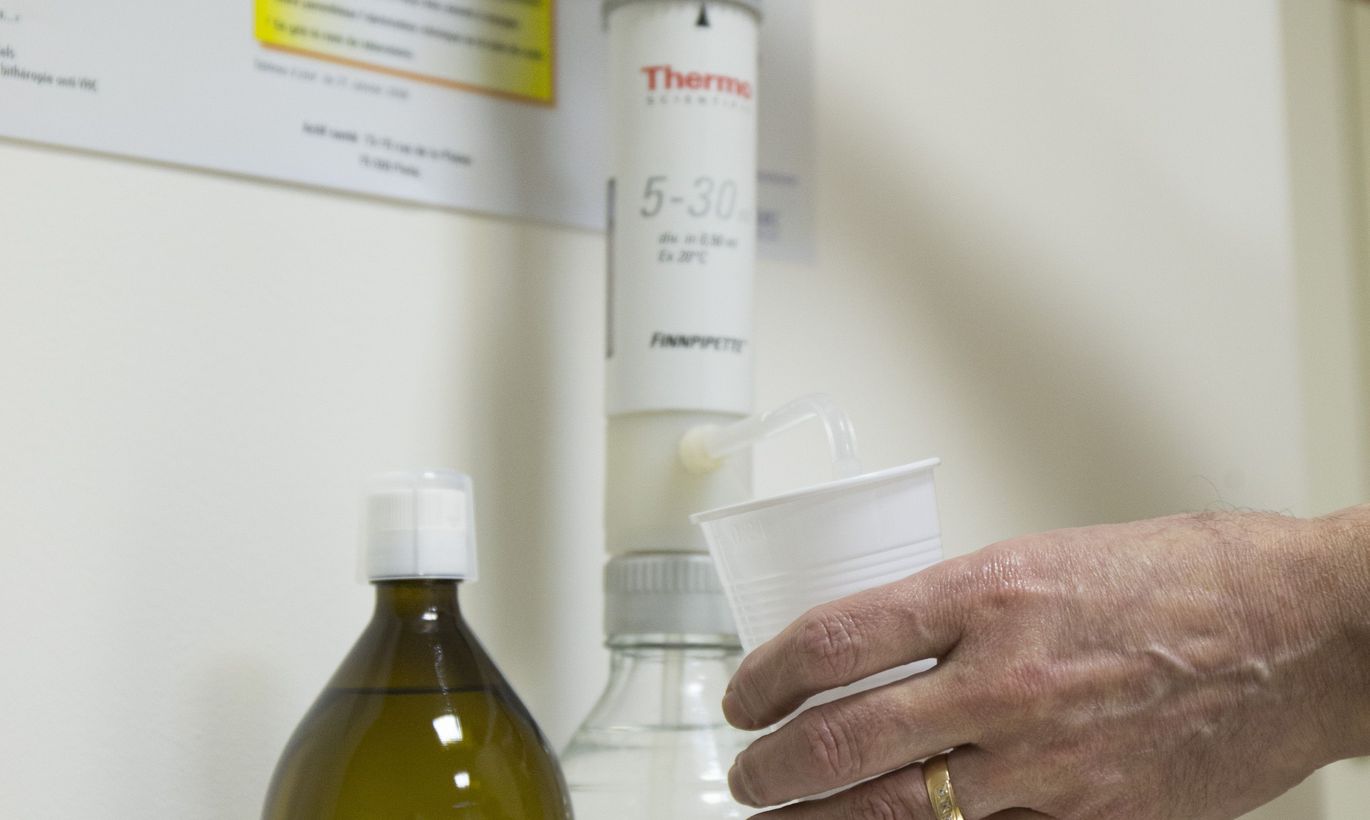 Methadone might be the only thing drug addicts and policemen agree about – both are critical regarding the distribution of it to addicts. As psychiatrist says it's not the substance that is a problem, rather its African style handouts. 
«The programme (alternative treatment with methadone – edit) just adds another addiction which is harder to kick than fentanyl itself,» and addict of the latter writes in an Estonian bestseller about he became a drug addict («Kuidas minust sai narkomaan»).
Also, it is said to do more damage to health. «Dizziness, teeth falling out, hair falling out, problems with intestines, impotence, are just some side effects,» he specified.
The police is troubled that for some reasons the methadone which is being distributed according to fixed rules is leaking into the streets. According to police expert Leho Laur, the overdoses are due to people using several substances at a time. They might administer methadone with fentanyl or fentanyl with tranquilisers.
Another problem is that methadone is distributed in few places; for the entire Lasnamäe, for instance, there is no methadone spot. «Right next door there is Maardu with an abundance of addicts, and no methadone point either,» said Mr Laur.
Therefore, the related debated repeatedly feature calls to give methadone up and start distributing synthetic heroin or offer the addicts tranquilisers.
«Methadone based alternative treatment is efficient if the service is of good quality and the patient is offered psychological-social support. With the help of it, it is possible to give up fentanyl,» claimed Institute for Health Development expert Aljona Kurbatova.
Sufficient is the individual on alternative treatment escapes infection and his criminal activity is diminished. «Alternative treatment is complicated as a service because its goals depend on motivation and reaction to treatment by patient,» admitted Ms Kurbatova, underlining that addiction is a chronic disease and people may backslide during treatment.
Ms Kurbatova went on to say that the treatment is in use since 1960ies and has been praised by WHO for its effectiveness.
«As any medicine, it has side effects according to what other medicines an individual is using,» said Ms Kurbatova. Initially, the treatment brings constipation and sweating, but for most these later disappear.  
But Ms Kurbatova admitted that methadone might not fit all.
«Other alternatives are Buprenorphine (product name Subutex), Buprenorphine as combined with naloxone (Subuxone) and others. Regrettably, Estonian does not finance these due to the cost,» said Ms Kurbatova.
While methadone treatment is science based according to West Tallinn Central Hospital psychiatrist Andres Lehtmets, same cannot be said about heroin distributed to fentanyl addicts. Also, «whoever has already started with fentanyl will never return to heroin so let me doubt in its effectiveness,» added Mr Lehtmets.
He said the main problem with methadone treatment is the way it is organised, letting it leak to black market.
«At the beginning, thankfully non-profit associations begun to distribute it as the state did nothing,» said Mr Lehtmets. By now, is has become the basic income for these centres and they have developed vested interests.
So he suggests changing the system. «We either do it the African way that a volunteer organisation finds the money and distributes, or we do it state-based where hospitals are responsible,» he said, himself in favour of the latter.
Ms Kurbatova says only two of the seven centres have sprung out of non-profit associations, about ten years ago. «Rather, the problem is these are single service providers thus of lower capability,» she explained.
The drug policeman Leho Laur stresses that what matters most is control over distribution, and firmness of rules. «We have seen people take a dose of methadone, holding it in their mouth, spitting it into a jar afterwards and selling it,» he said with a reference to black market entry. 
Aljona Kurbatova admitted there are problems with distribution which would not mean the treatment is unsubstantiated or dangerous.  
Assuring us the treatment will not be discontinued but the state should invest more into availability and quality, including alternative treatment with other medicines(Buprenorphine, also as combined with naloxone) for those not good with methadone. Also, availability ought to be improved in the regions. «In other countries, family doctors and pharmacies have offered help,» said Ms Kurbatova.
Asked by Postimees for opinion, social ministry just said they agree with Aljona Kurbatova.
In Estonia, methadone treatment was launched in 1999 with systematic state financing added in 2003. «We ought to have started earlier,» says Ms Kurbatova. She says the treatment is effective to prevent HIV among injecting addicts.
«With the very syringe exchange, counselling and alternative treatment we were able to halt the extremely fast spread of HIV among injecting addicts in 2000ies,» she said. With earlier distribution of methadone, she claims lots of HIV infections could have been prevented.
In 2014, Estonia had 98 overdoses including 86 with fentanyl, 1 with methadone, and 11 with methadone plus another substance.
In 2015, according to preliminary data: 84 overdoses, of that 74 with fentanyl, 3 with methadone and 9 with methadone plus fentanyl.  
Source: forensic institute
Methadone treatment is offered by
West-Tallinn Central Hospital
Wismari Hospital
Health Centre Elulootus (Hope of Life)
Aasa Clinic
Corrigo
Narva addiction treatment centre
Tartu University Hospital