Reasons why Ms and Mr Rosimannus were spared from scrutiny
Autorollo criminal case rolls past «first political couple»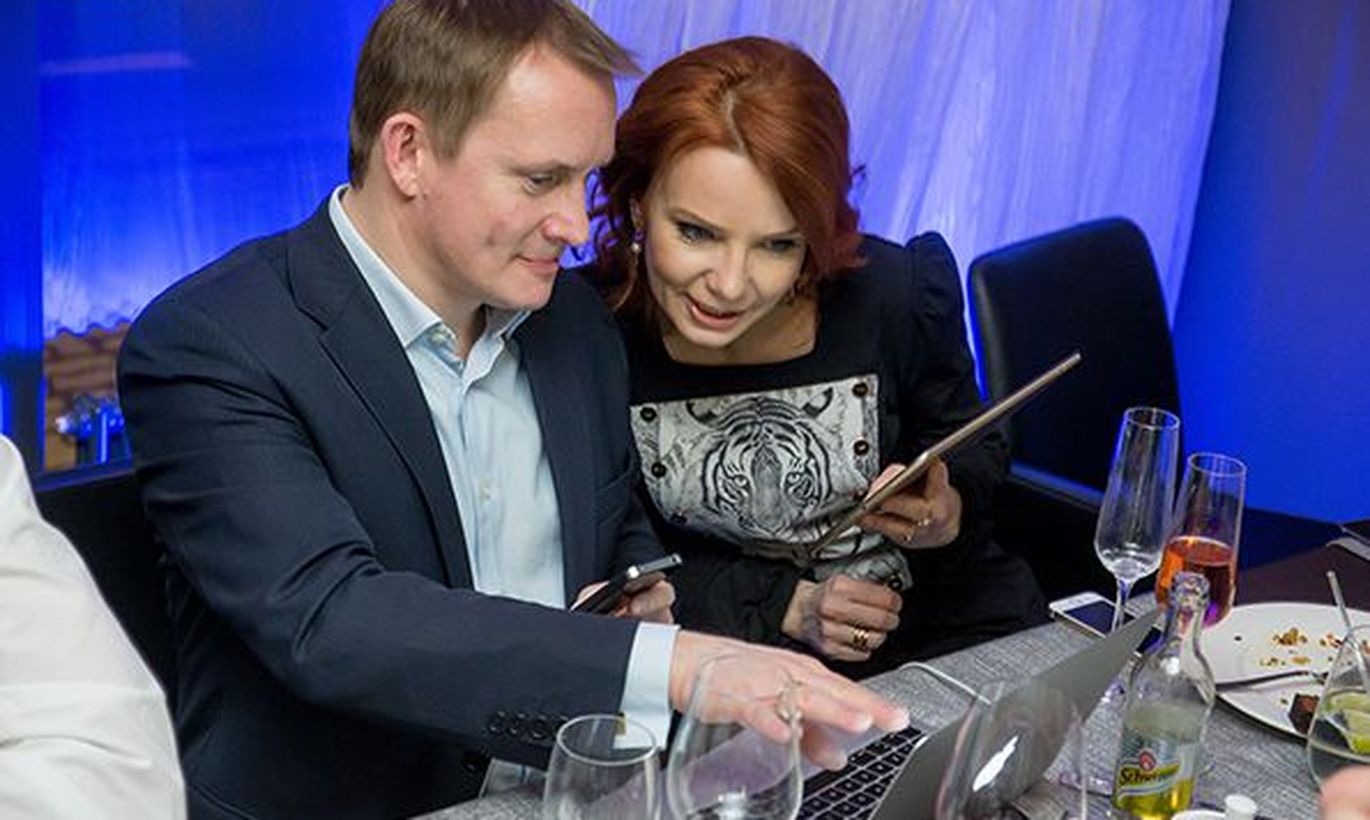 Postimees delved deep into reasons why outwardly vital criminal investigations were omitted in Autorollo bankruptcy case such as link the incident to top politicians at Reform Party.   
«Not one computer IP-address check; none such witnesses interrogated as could have confirmed participation of the Rosimannuses; to say nothing about testimonies by the politicians themselves,» lists Teet Järvekülg (53), owner of major OÜ Port One, to list omissions at investigations.  
Heaps of materials were collected by Mr Järvekülg and his lawyers, which link the political couple Rain Rosimannus (46) and Keit Pentus-Rosimannus (39) with peculating assets out of the transport company. In civilian court, these proved decisive at satisfaction of the claim filed against Mr Rosimannus.
Criminal investigators were uninterested in these materials, said Mr Järvekülg. «In any other criminal case, such facts are verified,» he explained. «But we were not even contacted by investigators to specify the facts.»
Northern district prosecutor's office begs to radically differ: «In the criminal case, the evidence collected in civilian case were made use of, whereas the prosecutor asked for these from the very judge.»
And yet, when stepping into witness bench at Harju County Court today, Mr Rosimannus will probably hide behind the legal shield and announce that he refuses to give testimonies regarding father-in-law.
To do that, Mr Rosimannus has full rights. This is the best way to avoid unpleasant questions. Though the civilian verdict by Tallinn District Court says outright that Mr Rosimannus is responsible for peculating assets out of Autorollo, and that the sworn lawyer Siim Roode (48) hired by him was subject to him and to Ms Pentus-Rosimannus (court verdict page 66), this carries no weight in the criminal case.
During the investigation, Rosimannuses did not have to give a single explanation about peculating money out of Autorollo. Why did they escape so easy in the case so important for the public? Honest answer: in charge of the investigations, the police lacked resources to more thoroughly explore the roles of Ms Pentus-Rosimannus, then environment minister, recently foreign minister and now at Riigikogu, and her husband.
To get anywhere at all in the case with obvious elements of criminal offence, they went for a compromise.
Even with this, prosecutor's office wants to argue: «It cannot be claimed that vital evidence went uncollected due to lack of resources.» Meanwhile, the fact remains: while dozens of officials at security police are involved in investigating the Mayor of Tallinn Edgar Savisaar, s single investigator was wrestling with Autorollo bankruptcy crime at economic crimes department of Northern prefecture. That was his two years' work.
According to officials linked to the investigation, the information hinting at the top politicians being involved in the bankruptcy crime would have lead to a dead end road anyway, in court.
The charges were filed against Ms Pentus-Rosimannus' father, the company's chief Väino Pentus (59) and the sworn lawyer Mr Roode who helped empty the form of funs. In the entire story, the latter is the key figure able to let the politicians «off the hook» altogether.
Even within the judicial system, the sparing of Rosimannuses is raising eyebrows. The arguments are: considering the political clout of those involved, more ought to have been invested into the investigation. If needed, Office of the Prosecutor General ought to have taken the case over by force from the district prosecutor's office.
The critics may be right. Theoretically, such a move would have been easy as even the victims were applying for shift in investigation authority. They said the Northern prosecutor's office district prosecutor Vallo Kariler, in charge of the case, was passive.
For Mr Kariler, this is probably his last major criminal process. Having passed an exam for judge, he will in all likelihood be working as one at civilian courts. Therefore, the man is subdues in his evaluations.
Mr Kariler argues back. The opposite is true: all needed investigative procedures were performed. Technically speaking, the damages in Autorollo case are not large, but the content is above average in its complexity to investigate.  
So they focussed on practicalities. As assured, by Mr Kariler, the Rosimannuses were indeed eyed by investigators but that was all. «We looked into these facts but it was obviously insufficient to file charges,» he says. «It's one thing what is written in letters between the people, it's another issue what can finally be concluded therefrom regarding the crime.»
In other words: the link of Rosimannuses with peculating assets out of Autorollo was visible, but the materials were insufficient to prove it at the stricter criminal court. «Always, the issue arises about how far we will go with our investigation and where reason says here's the limit. What is slowing down the procedures,» says Mr Kariler.
«Let's put it like this: the files contain lots of interesting information regarding the politicians.» These are the words of an official closely linked to the criminal investigation. He means that the materials, to be published once the criminal process is over, will serve to show specifically what the politicians were busy doing in the Autorollo affair. What were the letters actually written by Ms Pentus-Rosimannus regarding management of the company, when was sworn lawyer Mr Roode actually hired to manage the company etc. In the eyes of the public, such facts may cast former statements by the ex-minister in new light.
Faults found with quality of investigation
Postimees publishes criticism by victim Teet Järvekülg regarding omissions by investigators.
1. An active prosecutor was swapped for a passive one
Formal investigations were launched at prosecutor's office as the victims begun to collect evidence and forward these to them. Prosecutor Martin Tuulik was in essential cooperation with victims i.e. communication was both ways. Regrettably, Mr Tuulik was removed from the case. The new prosecutor Vallo Kariler avoided all potential witnesses (they were not interrogated) who would have led to the politicians.
Northern district prosecutor's office:
Martin Tuulik changed for Vallo Kariler was due to excessive work load of Mr Tuulik so he had trouble to deal thoroughly with Autorollo proceedings. Therefore, it was necessary to forward the case to an experienced senior prosecutor who had fewer cases underway.
2. Key figures of peculation were never interrogated
Part of Autorollo assets went to Rain Rosimannus' friend Margus Tamberg's company Rekka Veli OÜ where for a long while Väino Pentus kept on using it. It would have been logical to investigate how and why Autorollo assets ended up there and who profited therefrom.
They never interrogated the chauffer of Keit Pentus-Rosimannus who personally formalised insurances for a Ford illegally taken out of Autorollo (regarding this embezzlement episode, Väino Pentus is also in court); they never questioned witnesses (such as would have been in contact with the politicians, considering the circumstances) about the role of the politicians.
In the criminal case, they basically omitted investigating the transfers from Riigikogu (who did these), as well the transfers at night from IP-addresses of Keit Pentus-Rosimannus (logic would have dictated that Ms Pentus-Rosimannus be summonsed as witness before suspicion was filed against anyone, asking her related questions).
Why was prosecutor's office at such pains not to collect evidence and essentially all evidence used were collected by the victims for civilian case? Why did the prosecutor's office avoid searches to secure evidence – repeatedly, the victim pointed towards places with evidence present.
«Indeed we have satisfied some procedures desired by victims,» says prosecutor Vallo Kariler. At procedures, definite fact of crime are considered, while taking into account the time lapsed after the crime was committed (trustee in bankruptcy filed the application nearly two years after the alleged crime was committed). From the very beginning, evidence accumulated in the criminal case pointed towards Väino Pentus as the person committing the crime.
3. «First Couple revenge»
At 8.18 am on December 7th 2012, prosecutors Maria Entsik and Ruta Rammo received a e-mail from trustee in bankruptcy's representative letting them know that sworn lawyer Siim Roode threatened sworn lawyer Olavi-Jüri Luik: «You and Ingmar Pärn (major creditor claiming damages from Autorollo – edit) are being targeted by Estonia's political first couple and you will not escape.» The threat was never searched out. The proceeding misses the application.
The letter cannot be said to be a «threat» in the spirit of Penal Code.
4. Prosecutor ignored victim
On October 1st 2013, prosecutor refused to recognised main creditor in bankruptcy process  OÜ Port One as victim. The latter protested and on January 21st 2014 Office of Prosecutor General declared Port One OÜ as victim. Was the prosecutor standing against us because we repeatedly raised the issue who the role of the politicians was being ignored, and why the investigations were merely formal?
Prosecutor Vallo Kariler:
«My view was that as the essence of the crime was causing insolvency, a creditor could not have been a victim. When Office of Prosecutor General decided otherwise, from then Port One OÜ was treated as victim.»
5. Promise: Mr: Rosimannus will be filed a suspicion
On March 21st 2014, OÜ Port One filed complaint to office of prosecutor general and asked for prosecutor to be withdrawn and prosecutor general to assume oversight of the criminal case. The victim substantiated that by prosecutor Mr Kariler not being essentially involved in the investigation. Four days later, a meeting took place at office of prosecutor general participated by state prosecutor Tristan Ploom and, from victim's side, Teet Järvekülg and sworn lawyers Olavi-Jüri Luik and Kristi Rande. We were told that the case was being investigated thoroughly enough and surely suspicion would be filed towards Rain Rosimannus. Citing that, Tristan Ploom asked that we would not appeal non-withdrawal of prosecutor and therefore he avoided having to provide an essential answer to our application. In hindsight, we know that regrettably the role of the politicians was never investigated. Also regrettably, the promise by prosecutor's office that Rain Rosimannus would be presented a suspicion turned out to be a lie.
Office of Prosecutor General:
This was preliminary opinion by prosecutor during a conversation with victim and indeed this could not have amounted to a sure promise or a decision regarding procedure. Let us underline that the procedure was still unfinished at the time and evidence accumulated only in part. The final assessment to the evidence accumulated by prosecutor's office will be passed by prosecutor in charge, at the end of pre-trial procedure. Only then will it be decided, if, to whom and to which extent can accusations be presented.
6. Money transfers by the politicians were not investigated
Till April 4th 2014, prosecutors seemed to be essentially interested in the Autorollo case as representatives of victims were asked to show up with data on use of Autorollo SEB internet bank, and Riigikogu transfers. This was the second time prosecutors got the data. In the criminal case afterwards presented to the victim, however, there are not references as to these facts having been investigated.
Here the victim errs: the transfers from Riigikogu IP-addresses have been investigated and the criminal file contains the information about it.
7. Delaying the investigation
Repeatedly, the victim told the prosecutor's office that some of the episodes were about to expire and that some had already expired – despite that, they kept on delaying. Today, we are in a situation where the lawyer of the accused is referring to possible expiry. Was that what the prosecutors were after? Who will be responsible if the court finds that the politician's father or the business partner cannot be punished due to expiry? Is that a coincidence?
Prosecutor Vallo Kariler:
On our part, we have taken steps to shorten the procedure of economic crimes. Often, the procedures are of complex nature. Investigations thereof would be faster and more efficient if information about possible crimes reached the law enforcement authorities as early as possible. In the prosecutor's office estimation, the crime at hand has definitely not expired.
8. The «trick» of not asking questions of the politicians
Despite the vast amount of information about Rosimannuses being involved and the public interest, during two years the prosecutor's office did nothing to find out about input or no input by the politicians. Väino Pentus was filed suspicion on June 26th 2014. Keit Pentus-Rosimannus arrived at prosecutor's office for testimonies on September 9th 2014 where she refused to give testimony as the suspect was her father. Rain Rosimannus made it to prosecutor's office on September 30th 2014 where he refused to give testimony as the suspect was his father-in.law.
As from the beginning what has been investigated in this criminal case is Väino Pentus' link to causing insolvency, the date of presenting the suspicion is irrelevant – both Keit Pentus-Rosimannus and Rain Rosimannus could have declined to give testimony earlier.
Facts not investigated, in opinion of victim Teet Järvekülg
Kredex-Swedbank loan and guarantee history was not investigated though it was via Kredex that public money vanished into Autorollo.
Swedbank said the bank had no business plan by Autorollo – the investigation never dealt with that. Teet Järvekülg: it is impossible that with such an application (11 million Estonian kroons) the bank has no loan applications not other documents.
It was never investigated who held loan negotiations with Swedbank in the name of Autorollo.
They never demanded business plan from Kredex, neither the details for guarantee to Autorollo.
Prosecutor's office has in its possession evidence that an answer to a question Swedbank official asking for further specifications regarding the business plan was sent to Autorollo mailbox from Keit Pentus-Rosimannus' mail-address. This was not clarified.
It was not clarified who did transfers from Riigikogu computers during the time that Väino Pentus was hospitalised.
They never asked for mailbox data of those involved to find out the real essence of their communication.
They never asked for phone calls data of parties involved so as to see about links to various transactions.
They never investigated about founding the subsidiary AutoHills and its operations, including contradictions in statements of parties.
They never investigated who assumed control of the money taken out of the company via AutoHills.
The investigation never dealt with where about 3.5 million kroons of cash vanished from the company. (Teet Järvekülg: «We are convinced, among trustees in bankruptcy and in civil case, on basis of statements of witnesses, that the money was not spent for the good of the company; money was being taken out even when for the sake of the continued operation of the company they should have paid its obligations.»)
They never investigated the fact surfacing in civilian court that Väino Pentus used the cash withdrawn to build Keit Pentus-Rosimannus' house in Viimsi.
They never investigated the suspicion that cash ended up in Reform Party coffers.
They never investigated who and why arranged falsified loan contracts (three million kroons) in the company's bookkeeping though the statements of witnesses contradict.  
Rosimannuses dealt with Autorollo issues even after Autorollo had been «sold» to Siim Roode.
Rain Rosimannus paid Autorollo loans from personal account even after Autorollo had been «sold» to Siim Roode.
Keit Pentus-Rosimannus paid insurance for the Ford stolen from Autorollo while it stood in her yard in Viimsi for a long while. The investigators never used the opportunity to surprise the insurance agent by asking about it, and forbid the trustees to identify the individual.
The final €50,000 (approximately) were peculated from Autorollo's subsidiary by payments into a Latvian company. Orally at civil court, it was claimed this was done on basis of a ruling by Latvian arbitration court. When investigator required the ruling, it was not forwarded citing they did not know where it was. That was the end of investigations regarding this.
Prosecutor's office: the reasons why Swedbank decided to extend loan to Autorollo are irrelevant regarding this criminal case – the banks are competent to decide about conditions for loans. Also, it was unrealistic to find out about movements of cash several years ago. The information that for Autorollo money a private house was built for Keit Pentus-Rosimannus surfaced through statements by Tiit Pohla as witness at civil court. The proof threshold being very high at criminal court, statements by one are insufficient and therefore this cannot be taken to court. According to Supreme Court stamen from a year ago, withdrawal of company cash from ATM and its private use is no longer treated as embezzlement i.e. crime.
Two questions to Rosimannus couple
I asked Rain Rosimannus and Keit Pentus-Rosimannus why they prefer not to give testimonies at Autorollo criminal procedure, and how does avoidance of testimony correspond to the public expectancy to get clarity.
By the way, what are you talking about after all? The millionaire Mr Järvekülg, the infamous [law office] Lextal hired by or their PR-firm has probably ill-informed you. The criminal process is still underway.
Or is this your job to find out for them whether I intend to give testimonies of not?
I already read today in Russian language edition of Tallinn city government's Pealinn newspaper one of a string of PR-stories intended to affect the court by the millionaire Mr Järvekülg where Mr Järvekülg in his own traditional style is presenting false accusations and inventions characteristic of his criminal brain. While Pealinn is recently busy attacking security police, Mr Järvekülg has for a long time been attacking prosecutor's office.
In the criminal investigation, prosecutors and investigators have much mightier means at their disposal to find out the truth than in the civil case, and I am totally convinced that they have used them and thoroughly searched all our background and all the crook fantasies hatched in the head of Mr Järvekülg.
Including Mr Järvekülg's latest favourite fantasy like the firm battling the economic crisis which was life's work for Väino Pentus and into which Väino, to keep it going, poured his health and part of the money from selling his childhood home, that at the same time in party interests he was also robbing behind his own back his own company. Quite a feat to come up with stupidity like that.
The only reason why criminal investigators find no fault with me or Keit is that none of the false accusations thrown towards us by Mr Järvekülg are true; these are inventions by one individual which have never happened in reality.
By the way, I am more than convinced that the millionaire Mr Järvekülg caught by Tax Board at attempted fraud, and as a long-term partner with international transport forms, knows better than all of us how much or where cash was used in that sector back then before employee's register was introduced and especially in the context of the economic crisis, to stay in the competition.
Knows. But he walks around pretending he doesn't and lies about us. Bad person.
I am sorry that while Väino Pentus and his family lost almost everything in this economic crisis, Mr Järvekülg's million-company also lost in the economic crisis 100,000 due to a client going bankrupt.
But at the given moment there is not economic content to whatever Mr Järvekülg is doing. In this given instance, the millionaire Mr Järvekülg is for several years running busy to blatantly persecuting not only the debtors to his company but also their families and children. This has turned into a sick revenge by an individual against his debtors' children and loved ones.
Answering the first half court case in progress concerns my father who stands accused, in addition to Siim Roode. I would not have had anything essential to say regarding the court case concerning my father, as I do not know the details of my father's company business. To that was added the purely human desire not to place father in a situation where he would have to look on while his daughter is treated by court. Psychologically, this would probably be difficult to any parent and I have been able to observe how my father is taking the drawn-out unnecessary witch-hunt very hard.
The other question. Honestly, I am weary from discussing this topic publicly. Only in August your newspaper did a lengthy interview where we covered the things related to my father's one-time business one more time. From the beginning, I have talked about these things as they were and as much as I know via my father of his business, and if it does not fit into this twisted picture that the accusers have tried to create, I cannot help it.
Finally and to add to these answers to the questions: the way how the accusers through these three years, including during the court case in process, have tried to create a twisted backdrop by manipulating the public opinion and thereby also pressurising the court – it is a shame.