Blunder by prosecutor grants Savisaar 1:0 lead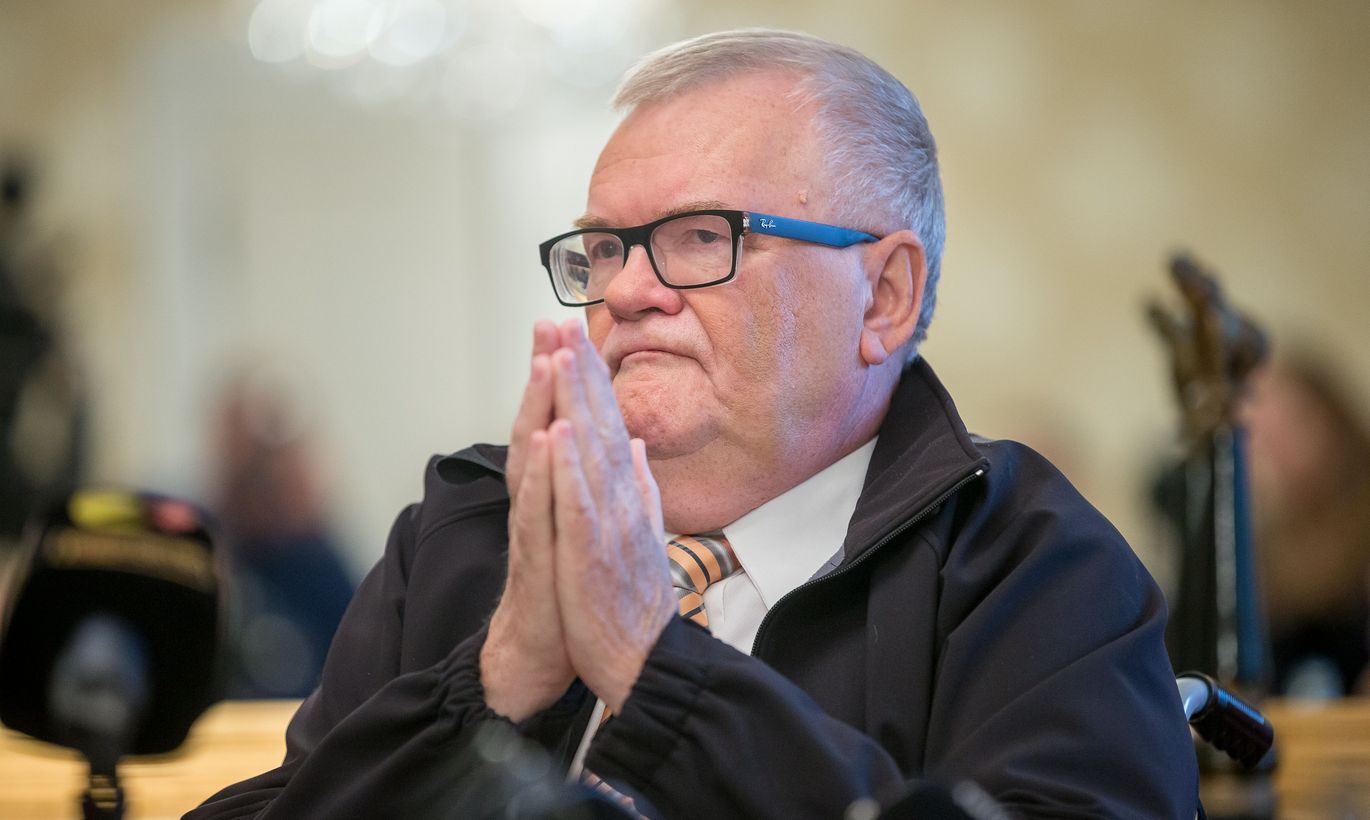 Veteran sworn lawyer Üllar Talviste defending Edgar Savisaar could hardly believe his eyes - a blunder of such caliber and in a matter as weighty as dethroning a mayor: while mailing him the summons, state prosecutor Laura Vaik slipped and attached her working document digitally signed yesterday regarding content of suspicion and prosecutor's essential assessment concerning materials of the charges. 
A delicate situation, but Mr Talviste decided to take full advantage and score a point. Within minutes, the document was at Postimees' disposal. «You are the first to get it,» noted the defence lawyer.
Afterwards, Mr Talviste proceeded to share the materials with other publications. Info war knoweth no mercy.
Oh the rejoicing in Camp Savisaar over the error by prosecutor. For the latter, great was the cause to worry.
As the working day drew to the end, a situation-smoothing press-release was issued by Office of the Prosecutor General: «These are notes mutually exchanged between public relations department of prosecutor's office and prosecutors. These are notes where the rhetoric to be used and legal details are being discussed. These are not procedural documents and the unethical publication thereof will have no effect on the essential proceeding.»
Sure. But though Security Police allegedly possesses sufficient and documented evidence and recordings obtained by surveillance, a text added to suspicions by prosecutor's own hand allows attacks against the charges and the prosecutor during court process as it unfolds.
«Screwed up bad ...» — commented an official linked to the investigation.
Underneath, Postimees published extracts from working document sent by prosecutor Ms Vaik complete with explanations by the newspaper.
In 2014, more favourable rental contracts were promised to businessman Alexander Kofkin by Mr Savisaar. This is about a 77 m2 cafe area at Town Hall Square which Mr Kofkin used to rent from the city at €32.6 per square meter, and at €41.8 since last year.
Note by state prosecutor Ms Vaik: «At my assessment, it is impossible currently to say the rental contract was actually more favourable as compared to anything.»
For 2015 International Urban Development Association convention featuring 200 visitors to be accommodated, Mr Savisaar preferred Mr Kofkin's Meriton Hotel to Viru Hotel, in return for benefits.
At a three-hour interrogation at Security Police on Tuesday night, Tallinn city government's foreign relations and protocol department head Heili Luik kept stubbornly claiming that she picked Meriton only because its offer was better than that of Viru.
The Kunman and Reiljan suspicion
Ex-politician Villu Reiljan mediated the promise of his employer businessman Vello Kunman to pay Centre Party €20,000. In return, by use of his position, Mayor Mr Savisaar arranged for Mr Kunman to be able to continue construction of the house of the latter's daughter in Sihi St, Hiiu, Tallinn, which had been banned by city planning department at the end of 2014.
Note by state prosecutor Ms Vaik: «We do not yet possess these documents regarding the lot of Mr Kunman, thus I am unable to confirm it was banned; rather, that the permit was missing.»
As mediated by Tallinn city council chairman Kalev Kallo, Mr Savisaar enabled Hillar Teder to swap the lot in Kadriorg, Mäekalda 14 (tennis courts) with Koidula 34a a few hundred metres from there. As a thank-you, he secured a €275,000 loan for Centre Party at the beginning of 2015 via Midfield, a company of advertising businessman Paavo Pettai.
State prosecutor Ms Vaik: «Swap has not been enabled. Regarding this, only an agreement existed, but the actual swapping of lots was not reached; it was postponed and halted as Savisaar was hospitalised; also, we are currently lacking information regarding the filing of the application.»
At the end of 2014, businessman Aivar Tuulberg was allowed to participate in Creative Hub procurement for a gift of €50,000.
State prosecutor Ms Vaik: «All may indeed participate in procurement proceeding; rather, it was so arranged that the company relater to him (Tuulberg – edit) was proclaimed the winner though initially another company was proclaimed winner.»