Govt counts money for public pay rise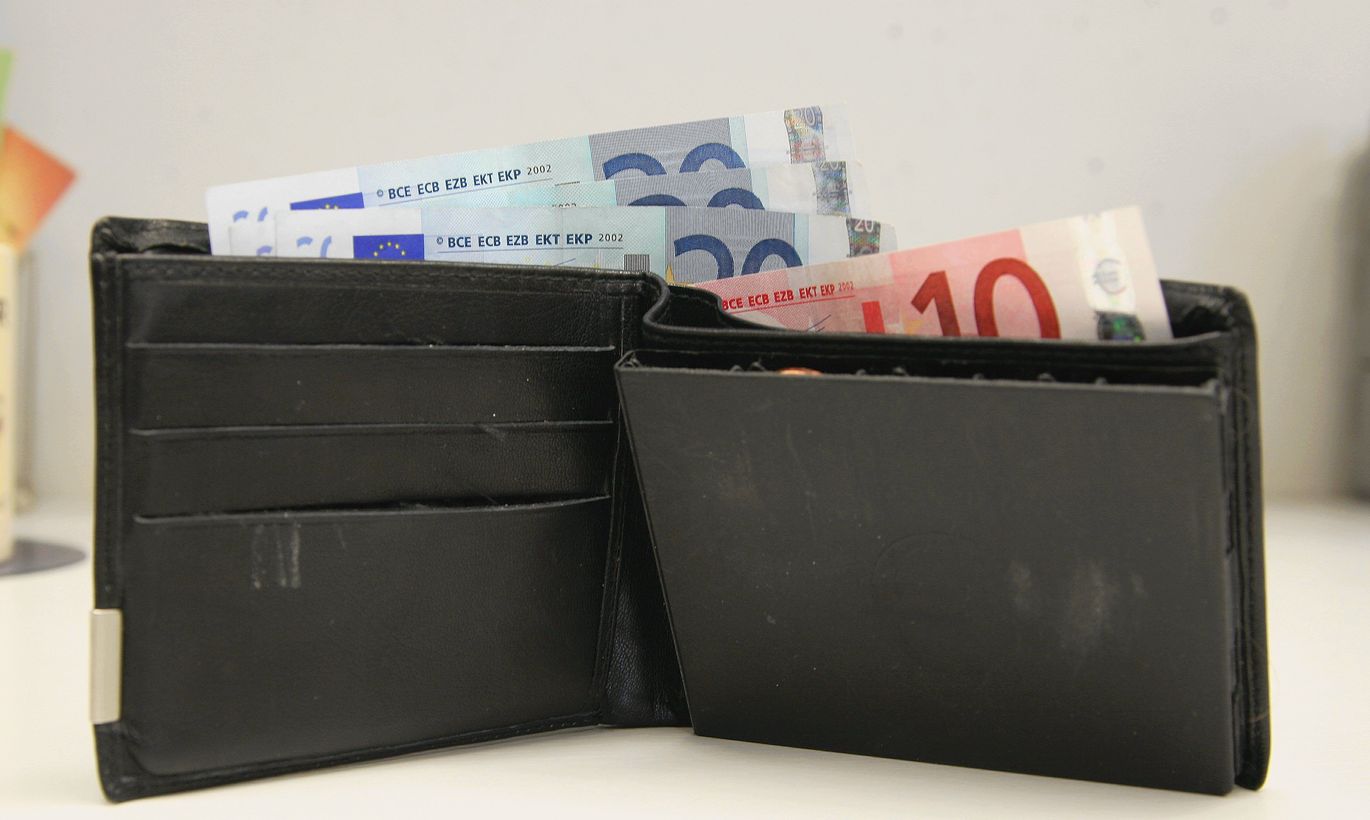 A testing stone for the coalition, at its initial joint talks about next year budget today, will be allocation of public servant wage rises. 
With yesterday's economic forecast, clarity came to finance ministry: should things go according to script, state budget will swell by 4.5 percent and in 2015 Estonia has €368m more at its disposal year-on-year. 
No big splash in store, though, as lion's share of the sum has already been spent by the coalition treaty, the dearest promises of which are the rise in child allowance and lowering of labour taxes. According to finance minister Jürgen Ligi, there will also be the fixed costs such as international defence spending.  
«So actually, should I look at the big picture, whatever is expected from the budget as absolutely essential will have to be scraped up someplace – whether on account of current spending or the leftovers,» warned Mr Ligi.
The main issue will be wage rises. By coalition treaty, the Reform Party and Social Democrats team has promised added pay to teachers, culture workers, and officials in public defence. To boost wages, Health Insurance Fund budget has also been inflated a bit. How big the sum distributed for wage fund, and whether it will be divided evenly as this year, Mr Ligi says is unclear as yet.
In near future, finance ministry will speak its mind. Mr Ligi says it is clear, however, that the raise would only exceed the average expected increase of six percent is some ministry will find the extra money in its own domain. That might happen in education or public defence, for instance, but Mr Ligi says there's more room for optimisation.
Interior minister Hanno Pevkur said the public defence staff salaries are definitely going to rise, but the debate on its scale is among the toughest at the moment. «The aim is one: get the policeman salary closer to Estonian average. As seen by the last quarter, however, the overall average salary has risen quite a lot, so our aim will be harder to achieve,» said Mr Pevkur.
The other aim is to invest more in the other pillars of public protection. «The equipment of staff working on the borders will be significantly improved,» promised the minister.
«In the same way, we will be increasing the ranks of people prepared for crises and emergencies, and their equipment. First and foremost when it comes to containment of masses and equipment needed for that, and the training needed for strike teams.» Considering the volatile world of today, Security Police will be reinforced.
«The increasingly complicated security situation leads us to look towards counterintelligence, and we will definitely improve its capability. This is also logical as, while the allies invest increasingly in us, the Eastern neighbour is also increasingly interested in us. We need to be ready for that,» noted Mr Pevkur.
Somewhat surprisingly, defence minister Sven Mikser is not asking, at the negotiations, for increase of the defence budget, neither for extra money for specific arms purchases. Instead of that, he hopes for support to cover next year's allied forces accommodation costs, as Mr Mikser thinks it imprudent to cover that out of defence ministry budget.
«While the negotiations are still underway regarding long-term NATO deterrence, it is not prudent in my opinion to offer host country support to allies at the expense of our own development and capacity. These means must be found on top of the two percent,» said Mr Mikser.
«This was managed with this year's budget and I presume it prudent to solve it the same way in next year budget as well. In the current situation, national defence is surely a very high priority.»
According to education and research minister Jevgeni Ossinovski, the coalition has a basic agreement regarding free school lunch since next year for 22,000 gymnasium students, costing over €3m.  
Also, there is oneness of mind regarding the doubling of performance scholarships at universities – this year paid by the ministry, while the €900,000 needed for next year should already come out of state budget. According to Mr Ossinovski, he has also applied to the ministry for extra funds to improve social guarantees for doctoral students.  
«On the one hand, this is so that parental benefit and pension qualifying period might be counted regarding the Doctoral student support, and on the other hand that we might also raise the Doctoral student support,» said the education minister. Though €3m is needed as extra money, two million would come back into state coffers as taxes.
Also, Mr Ossinovski would welcome additional resources for the IT Academy, to finance information and communications technology curricula and specialty scholarships. The fourth application concerns financing of research databases and foreign cooperation of scientists. «Here, negotiations are underway. Our approach is rational and realistic, we are not writing overly large numbers,» said Mr Ossinovski.
It's another matter with teachers' wages, the extra salary fund for which is also written into coalition treaty. Still, Mr Ossinovski says it's hard to say how much the teachers' pay might rise next year, as for majority of schools the wage rise is not coming directly, but via educational support to local governments. From there, school headmasters are also desiring wage rise this year, and as a new decision support specialists may also be financed out of that.
«The size of the teachers' pay rise next year depends on the decisions regarding how the educational support will be distributed,» said Mr Ossinovski. These principles as such are to be settled by the new law soon to be sent to Riigikogu rounds by the government. 
Culture minister Urve Tiidus said her two main applications to finance minister are concerning pay rise for cultural workers on public payroll, and extra money for children and youth coaches in transition from scholarships to earned income system. The size of possible culture-worker pay rise Ms Tiidus was unwilling to disclose. The coalition treaty does specify, however, that the rise should correspond to that of educational realm. 
Today, budget talks are set to continue in the cabinet. All ministers come with a whole bunch of extra applications and now the possible extra sources are being sought.