Beer market upheld by tourists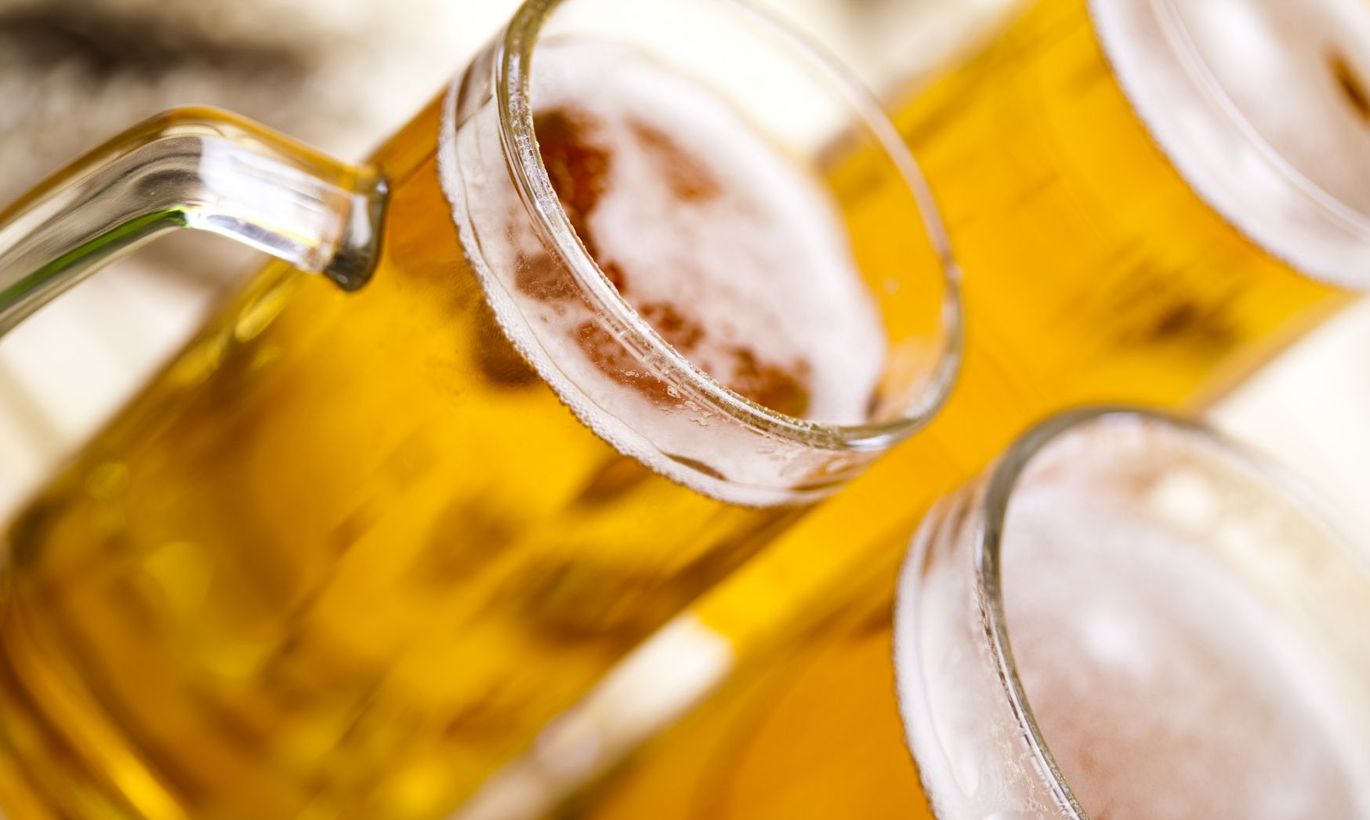 Estonia's beer market has stayed stable ever since the pre-boom times. This, however, is only thanks to tourists who haul ale home in increasing quantities and drink more while here.
Beer Union says local consumption (purchases by tourists included) has remained at about 100 million litres average since 2005. Sales, however, have managed to climb to 134 million litres.
Last year, sales in ports and in ship stores grew by some 17 percent. In 2013, tourists took home 29.9 million litres of beer; consumption on the spot also did a slight rise. All in all, buying and drinking by tourists amounted to about a quarter of Estonia's domestic beer sales in 2013.
A. Le Coq chief Tarmo Noop thinks this year's sales will be the same.
Sales of beer and other soft drinks – increasingly produced by A. Le Coq and Saku Brewery alike – is largely linked to the weather which, this year, has not been the best.
«In my whole lifetime I do not remember having three snowy days in June,» said Mr Noop. «Doesn't take a fortune-teller to know this will be felt,» he added.
Beer sales may also be affected by excise which, in Estonia, is already quite high. As in Latvia (as well in Lithuania) excise is many times lower, Mr Noop thinks Estonia-Latvia border may be facing what is currently happening on the Estonian-Finnish market – people will be buying beer from Latvia.
A peculiarity of Estonia's beer market is its high concentration with the two main players holding 80 percent. The largest beer and soft drink maker is A. Le Coq with 2013 year-on-year turnover growth of 1.5 percent to a record €81m. A. Le Coq is owned by the Finnish brewery Olvi, providing about a quarter of the group's total turnover and 40 percent of last year's profits. A. Le Coq's 2013 profit was €13.9m which is more, at least, than in 2007. At that, the profits have stayed above the €10m mark for years on end. By the way, A. Le Coq's staff – averaging 314 last year – is mere 16 percent of Olvi's total of 2,000 people.
A. Le Coq is among the rare foreign-held companies that for years has paid dividends to the owner. According to Tarmo Noop, they have done that at least since 2010. Last year, the company sent Olvi €10m, Estonian state thus reaping a €2.7m in corporate tax. Herewith, it is interesting to note that A. Le Coq's parent company Olvi in 2013 paid its shareholders €10.4m in dividends i.e. it was A. Le Coq who blessed Olvi shareholders. This year, Olvi's dividends to shareholders amounted to €13.5m; according to annual report, A. Le Coq's payments to Olvi were €10m.
The results of Saku Brewery, belonging to world's fourth largest beer producer Carlsberg, have been more volatile – even while its turnover has grown faster than its South-Estonian rival's. Last year, Saku's sales revenue grew to €71.4m and the differences in turnover between the two Estonian biggies had shrunk below €10m. Saku's last year profits were €2.9m – nearly a fifth less year-on-year.
With A. Le Coq in recent years paying decent dividends to owners, Saku hasn't done that since it ceased to be listed. From 1996 to 2008 as Saku Brewery shares traded on Tallinn exchange, the company was among the steadiest of dividend-payers. Put together, owner's shareholders reaped €43m. True: lion's share of that went to the majority holder, but some crumbs still fell to our local 4,000 small investors.
In addition to the two dominant ones, Viru Õlu – ten times smaller – is operating on the Estonian beer market. Last year, its turnover grew by 2 percent to €8.2m. At that, its loss amounted to €0.4m.
Lately there's been a lot of talk about the small breweries but their market share is so small as to have no effect on the overall picture yet. According to Tarmo Noop, the midgets' cumulative volume is under a percent of total beer production; even so, their impact on the market is welcome and positive.