Russian customs union bans imports of Estonian milk and fish industries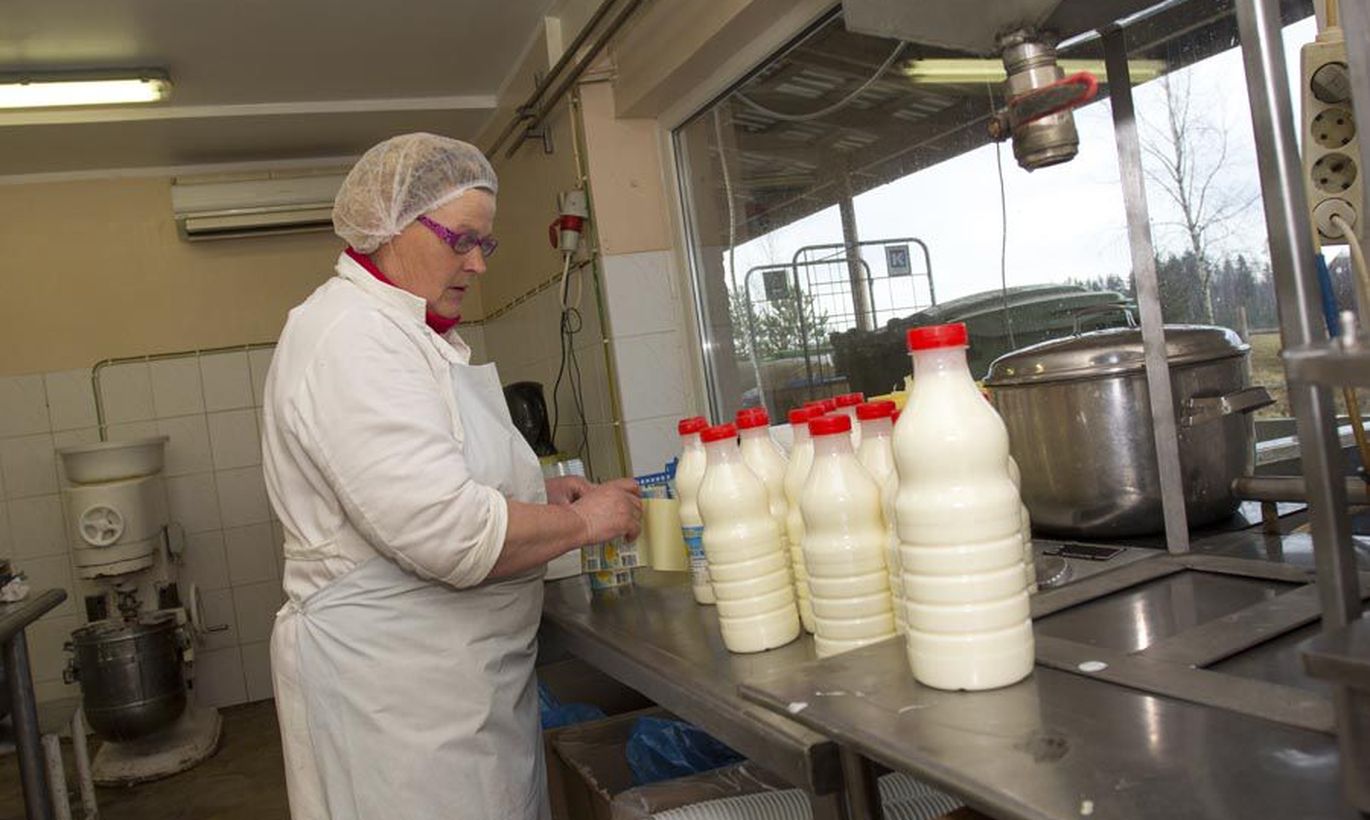 Starting January 9th, the Russian customs union with Belarus and Kazakhstan imposes a temporary import ban on five Estonian dairy industries and six fish producing industries.
As told Interfax on Christmas Eve by Sergei Dankvert, head of Russia's veterinary and plant health control agency Rosselhoznadzor, the ban results from failure to comply with veterinary and sanitary requirements of the customs union. 
On December 25th, the Rosselhoznadzor website also announced the starting date of the import ban and listed the companies concerned. Of daily industries, the ban hits Põltsamaa and Järva-Jaani dairies of E-Piim, Tere, Saaremaa Piimatööstus and the Tartu plant of Estover's dairy industry. The banned fish processors include Estonian Fishing Association, Morobell, Eesti Traalpüügiühistu (Estonian Trawling Association), DGM Shipping, Japs, and Kajax Fishexport.
In addition to that, the ban imposed on the fish processors Geirom and Saare Fishexport in November remains in force. As specified, of milk producers Valio and Estover's Tallinn plant are allowed to continue imports.
According to the Rosselhoznadzor chief Sergei Dankvert, the decision springs from inspections performed on Estonian milk and fish producing industries this October. For instance: control over crude milk in dairy industries was incomplete; the control system had failed to encompass all antibiotic groups listed by the customs union.
«None of the fish processing industries inspected did present documented evidence regarding state level monitoring on fish and fish products on arsenic and dioxins content, even though the Baltic Sea water condition is not good, as we have received confirmation,» added Mr Dankvert.
According to Mr Dankvert, they have issued Estonian colleagues the initial report and are now waiting for a response.
As told Postimees by Veterinary and Food Board director general Ago Pärtel, the report has not yet reached them, from Russia; this would often take several weeks as, traditionally, a paper copy is sent. Until it is known what exactly the Russians are complaining about, said Mr Pärtel, it is not possible to comment on the situation and the steps to be taken.
According to E-Piim CEO Jaanus Murakas, both dailies of which may not carry products into Russia starting January 9th, the company used to export 30 per cent of its production to the Eastern neighbour.
According to Mr Murakas, Russia is for them a traditional and important market; even so, export always carries its risks and the company must have a contingency plan.
«Our produce will not go bad, cheese lasts long. We still have time to take the goods out that are packaged for Russia,» said Mr Murakas, adding that there is great demand for daily products globally so the goods will not remain unsold. 
According to Estonian Fishing Association chief Mart Undrest, the ban is quite a trial for them, as close to a half of their production went into the customs union.
«We need to rearrange the fishing plans. Today (on Friday – edit), we will take initial decisions. But this is serious,» he said.
According to Mr Undrest, there is not much alternative to the East when it comes to exporting brisling and Baltic herring – if only to sell the fish for feedstuffs or fish meal, but not as food for humans. 
This year, Russia performed inspections in various EU member states exporting foodstuff into the Russian customs union. Restrictions were imposed on Lithuanian and Dutch dairy products, to name some.