E-residency project stuck behind banks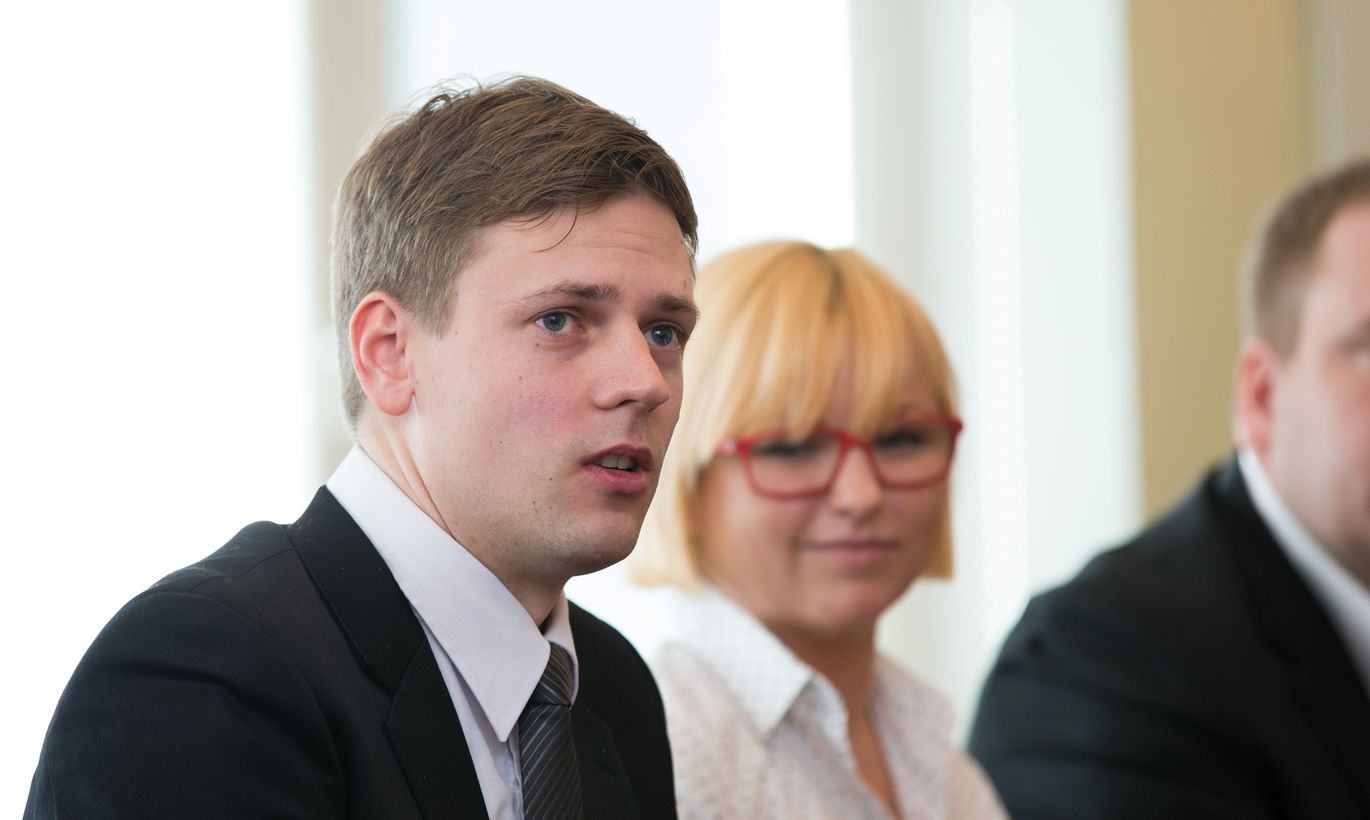 The most widely talked-about aspect of Estonia, the country's e-residency program has hit another bottleneck: ambitions of rapid growth are held back by local banks' conservatism in terms of opening accounts foreign companies need and in some cases must have.
While around 80 virtual business entities are created every month, people with ties to the project say that companies are looking elsewhere for banking services. Instead, e-residents partner up with payment service providers that can open bank accounts for companies through convenient electronic channels.
Conservative attitudes of commercial banks have led to Enterprise Estonia (EAS) withdrawing PR contracts with several agencies of major countries. Opening of bank accounts is subject to overly strict requirements in terms of the project's interests.
"We have reached a phase where the e-residency program's potential is greater than what the banking sector can facilitate. That is the next thing we need to address in development in order to grow even faster," said head of the e-residency program Kaspar Korjus.
However, let us return to the basics for a moment. Doing business using Estonian limited companies is the only reason foreigners have for considering becoming an e-resident. Our e-services have little to offer to individuals of other countries, at least until the national information systems of Estonia and Finland are linked.
Where are your employees and business premises?
The business code on the other hand allows anyone to create a company in Estonia. E-residents can access the entrepreneurs' portal and e-tax board to handle their affairs online.
Unlike banks, the state does not care whether a company's employees are located in Estonia or whether production takes place in Estonia or India. The state is perfectly happy if companies can provide a virtual address obtained by a local service provider, information of the founder, and a bank account. From there it is up to the tax board to decide whether to tax business conducted elsewhere in Estonia or inform colleagues in other countries.
However, commercial banks are not the state, and herein lies e-residents' problem: how to open a bank account in Estonia and the European Union? It turns out that e-residents are far from being the favored customers of banks as they lack all manner of connection to Estonia, their activities are not profitable for banks, whereas no company has managed to open an account over video conference yet.
Anti-money laundering coordinator at Nordea bank Toomas Tuuling explained that legal persons of other countries must be able to prove business activity in Estonia, or owners must be citizens or residents of Estonia for the bank to open an account.
"In case of companies owned by foreigners, the extent of connection to Estonia is determined by whether the company has partners, employees, or business premises in Estonia; whether it pays taxes or sells services and products in the country. It is our task to determine why persons need an Estonian bank account. In cases where necessity is clear and acceptable, accounts are opened," Tuuling said.
Therefore, companies owned by foreigners that have no other connection to Estonia except the fact they were founded and have an address in the country are difficult for banks to get to know and evaluate.
"That is why managing risks tied to these entrepreneurs is complicated. They come with a considerable risk of undercover agents used for money laundering, tax evasion, and fraud. Because we are dealing with foreigners, it often proves impossible to prosecute them," Tuuling explained.
SEB and LHV banks share Nordea's position – business activity of companies that wish to open accounts must be tied to Estonia. "As a bank, we want a clear picture of the client's business and why they need an account in an Estonian bank. In terms of banking risks, the important thing is not e-residency but rather the client's behavior and connectedness to Estonia," said head of communications at SEB Julia Piilmann.
Head of retail banking at LHV Andres Kitter echoed Piilmann's comment: "The main reason why the banking sector in general is conservative in terms of opening accounts for non-residents is that it is considerably more difficult to comply with the "know your client" principle, determine the true origin of the client's assets, and other aspects vital in terms of combating money laundering."
Monese, N26, and TransferWise to the rescue
The e-residency project and banking have gone their separate ways: one aims to create a colossal number of global enterprises, while the other is tasked with combating money laundering. Estonia has issued nearly 18,000 e-resident cards, while only 1,800 people have used them in connection with companies. Therefore, 90 percent of cards are destined to sit idle until the situation becomes simpler or always remain just a sign of solidarity with our tiny but diligent country.
Statistics also shows that 95 percent of nearly 1,300 companies created by e-residents are so-called one-man operations without employees that have nevertheless managed to prove a connection and open bank accounts.
"Current e-residents who run companies can open bank accounts and are very happy with their quality and service," Kaspar Korjus said.
He added that a lot of companies do not need a bank account where a settlement account will do. In other words, a lot of e-residents do not have to turn directly to banks, provided they do not require additional services. This realization could hold the key for the entire program.
"The next challenge we will undertake is to give e-residents access to company bank cards based on their digital identity. Both in cooperation with banks and fintech companies that offer them online," Korjus said.
The project lead pointed to solutions like Monese, created in Estonia, leading to the conclusion that other suitable partners could include TransferWise and German N26. Pocopay only offers cards to individuals. These companies are expected to automate acquirement of bank cards for companies of e-residents.
"It is a key element in solving the next bottleneck of e-residency," Korjus said.
The conservative attitude of so-called old banks has caused the program to cease sales activity in India – our banks are not ready to service such a large number of companies. "With help from the private sector, I'm sure we will manage to relaunch sales in India before summer."
Toomas Tuuling said that e-residents might prefer payment operators instead of banks.
"At the same time, we make it possible for our clients to digitally sign various contracts, while all manner of transfers also work electronically, and a lot of people still need a bank account. Even if they don't, it is not necessarily a loss for banks as risks associated with e-residents who have virtually no activities in Estonia make them high-maintenance clients," Tuuling noted.