My contact with Savisaar was to serve the country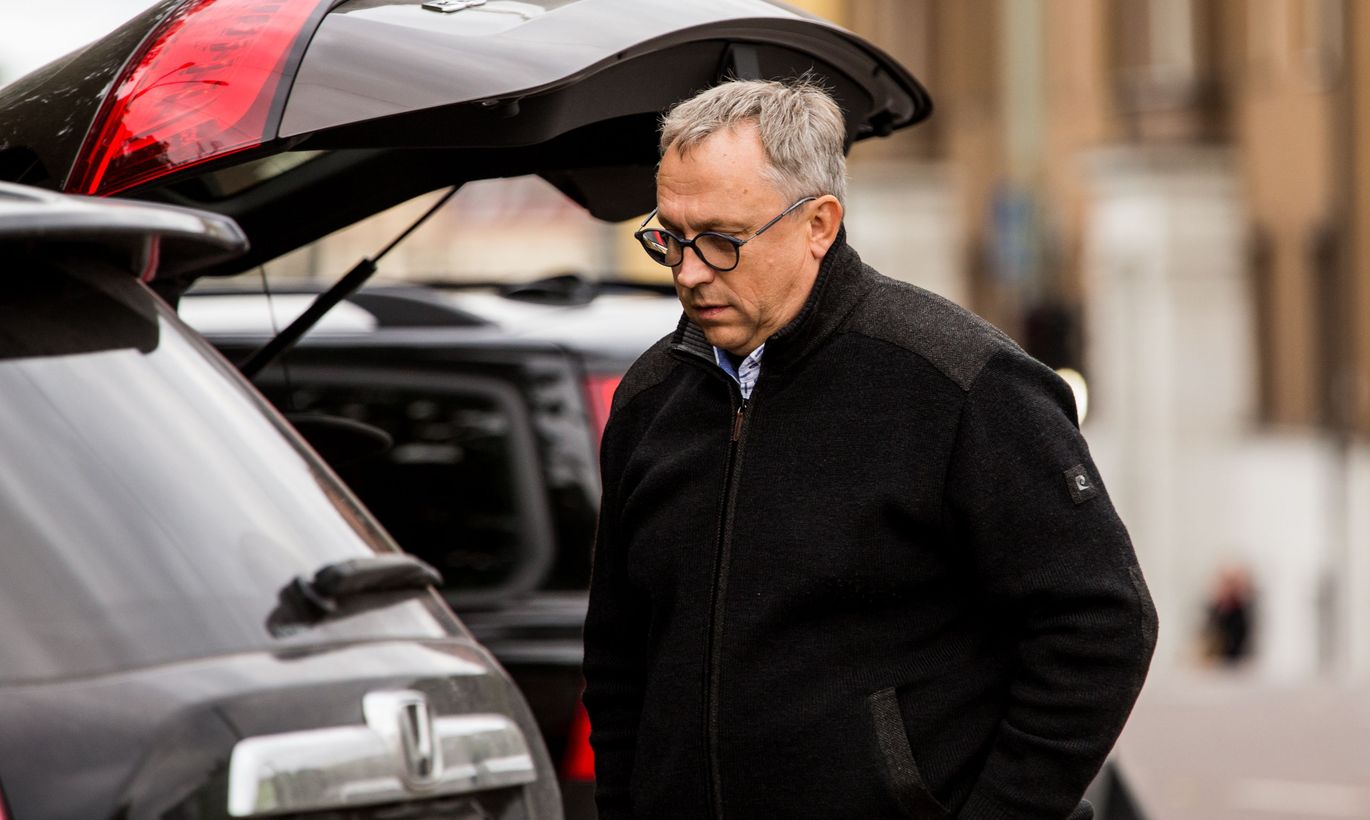 Tycoon Hillar Teder, accused of bribing the Center Party, claims he is innocent as the money he gave to the party's campaign chief Paavo Pettai was aimed at promoting real estate objects in the port area to potential investors.
How do you respond to charges that you have given the Center Party €200,000 in exchange for a favorable land swap deal in Kadriorg?
Such a claim is not true as I have not given the Center Party money. The sums in question and the land swap I requested are entirely unrelated.
You are known as a major sponsor. Why do you sponsor political parties?
I support parties that hold the prime minister's, economic, and justice portfolios. These are the most important ministries the administrative areas of which determine whether things get better for entrepreneurs in Estonia.
How to reconcile that claim with the fact that the Center Party was not a member of the government and Edgar Savisaar and his colleagues held none of the said positions at the time of surveillance reports charges are based on?
I did not support the Center Party at that time. Relations can be maintained on the level of the state or cities (Center Party was and remains the ruling party in Tallinn – ed.). What needs to be kept in mind is the logic that the head of the most popular party will become prime minister sooner or later. In any case, that logic determines the circle of people who make important economic policy decisions.
Coming now to my relationship with Savisaar, it began in the Ukrainian context in the spring of 2014 when people from an important state agency turned to me and asked me to establish contacts with Mayor of Kiev Vitali Klichko.
The request followed Estonia's interest to support democratic processes in Ukraine. Officials asked entrepreneurs whom and whether to support.
This agency applied for contact to be established between Savisaar and Klichko?
Not directly. I went to meet Klichko together with Juhan Parts. We talked about Estonia's digital affairs and Tallinn's free transport. Klichko, who was appointed mayor straight from the Maidan, had ideas of how he could finally be properly elected.
I proceeded from the conviction that if Estonia wants to help Ukraine, everyone should contribute what they can. Besides, expectations for Ukrainian democracy were much higher in the spring of 2014 than they are now.
We had the idea of having Klichko meet with the mayor of Tallinn. Savisaar's initial reaction was less than encouraging as he referred to Maidan participants as thugs.
He finally invited Klichko to the Birgitta Festival. The affair's last minute nature meant Klichko couldn't make it, and Savisaar was not pleased. He sent me a stern email.
This line of communication with Savisaar in no way touches on the episodes included in the charges.
The following episodes grew out of that affair. Because marketing the idea of Estonia abroad is largely marketing Tallinn, the city government plays a central role.
The land between the Russalka Monument and the Linnahall building should be developed into an attractive family tourism area.
Are you pointing to your business interests as a real estate developer in communication with Savisaar?
Business interests would be a stretch. My real estate interests lie outside of Estonia. I have placed all my money in underdeveloped markets in countries outside of the European Union that are home to at least 30 million people.
I have no direct need to invest in Estonia; however, I would like to develop some innovative ideas here. Tallinn lacks a national and municipal long-term view, a perspective for 10-20 years. Such a vision should be curated by a national architect, while we only have a city architect who is mainly involved in supervision.
Tallinn lacks an all year round tourism object – a major water park.
However, the only person one can talk to about these ideas is the mayor of Tallinn as no one below that level sports neither vision nor powers.
What was the lucrative land swap deal in Kadriorg the charges mention?
During the meeting with Savisaar, we discussed four city planning topics; there was no talk of financing or loans. The four topics: construction of a possible resort hall in Kadriorg, between the tennis hall and Vilde Museum; a report on Porto Franco developments; outlook for development of the Linnahall building; idea for a major water park in the port area.
The clearest and most immediate was the resort hall idea as I had recently purchased the tennis hall and was looking for the best solution for the area. In order to construct the resort hall, it would have been necessary to involve Kadriorg Park maintenance sheds taking up a few thousand square meters. I suggested it would be possible to move the sheds to the edge of the park near Laagna road, next to secondary grounds I obtained with the tennis hall.
We discussed it with Kalev Kallo, who was involved with the planning act in the Riigikogu and had served as head of Tallinn's planning department, and simply took an interest in city development. These discussions were not connected to business interests but rather the desire to ponder what could be improved.
From a business perspective, it would rather have been an expense as we were not planning to build condos there.
Why would you want to pursue something that is rather an expense as a businessman?
While it might be difficult to believe reading the charges, I'm also a human being. I want Kadriorg to be better than it is now because I come from there. It was my childhood playground during a time when there were more fountains for example. I want to see complex and successful solutions in Kadriorg to honor that memory.
The city has managed to keep the area free of condos so far. Kadriorg needs greater public function that can be facilitated by the state or the city, or when entrepreneurs pitch in. While the cost would be at least one million euros, it is something I could afford in the name of public benefit based on capital I've accumulated abroad.
Did the city agree to the resort hall?
It did not. We were turned down. The idea intrigued the city and the citizens. That is why we applied for the land swap the charges mention. We offered to move the maintenance buildings over the tennis grounds near Laagna road.
It turned out, however, that while Kadriorg Park is seemingly a municipal company, the area is so special that the ministries of culture and the environment have greater say.
The city turned our project down and said that long-term plans for the park prescribe something like a winter garden in that location.
Did it prove necessary to "lubricate" the aldermen in that situation?
It absolutely did not. First of all, it is not something I need from a business perspective, and accusations that I ended up paying for it are unfathomable.
I suppose there are things in our series of meetings that can be randomly pieced together; however, connections are completely arbitrary. As an entrepreneur, I do not have secret service training to hide my messages in sentences uttered over several conversations in a way someone could interpret.
However, suspicions have you handing the Center Party more than €200,000.
That claim is incorrect as my relationship has been with my partner Paavo Pettai and his company Midfield.
We had a contract with Pettai from 2014. He promoted port area projects developed by our company. Not just Porto Franco, but a larger development between Russalka and Linnahall, including the yacht harbor.
Pettai suited us because he is a yachtsman and understands the sea, while he is even more in tune with commerce and selling the city of Tallinn. He handled the advertising campaign for the largest shopping center in the heart of Tallinn – Viru Center.
How did you finance Pettai?
Part of our cooperation happened during Riigikogu elections he was involved in. He had a lot of free time for us after the elections.
Did you treat money you gave to Pettai as a kind of down payment for future services?
We had a contract for the development of the Linnahall area from the fall of 2014. We calculated that the entire campaign to bring investors on board could cost up to €300,000.
Did Pettai ask for the money in advance?
There was no secret surrounding the fact that Pettai was making a lot of money by selling to the Center Party. He pockets 20-30 percent of the party's campaign every year.
Papers report campaign volumes in the vicinity of a few million euros. It is normal business activity to get paid in advance by some clients and provide others with a due date. You have to consider your partner's probable cash flow to some extent.
For example, if you sell a milk carton in seven days but pay the dairy a month later, you are using the latter's money to pay other bills in the mean time. That's the credit business in essence.
Did Pettai ask you for money for his company or the Center Party?
It was clear by that time that running the party's campaign, he would get it back from them at one point.
If our activities motivated Pettai and tied him to us, I regard my advance payment as a normal business move.
Having a normal relationship with the other side is crucial when doing intellectual work. It is not the same as buying a load of sand. If you see things are bothering your partner, just take the load off him and things will start moving again.
Pettai has been in the advertising business for 20 years, and there is no reason to believe something other is happening to him now.
However, to claim that Midfield is the Center Party and an advance payment to a company equals a loan to the party is absurd. History has shown Pettai to be involved in his own business, and he has taken his profit from the Center Party. Midfield is no Poska fund for donations so to speak.
Has Pettai provided services for that advance payment?
We have largely taken delivery of services. If I had loaned the Center Party money, their letter of guarantee should be in my pocket, not Pettai's. There should have been control over how the money was moved, or I would have had to discuss these transfers with the party. Nothing of the sort has taken place.