State salary different by region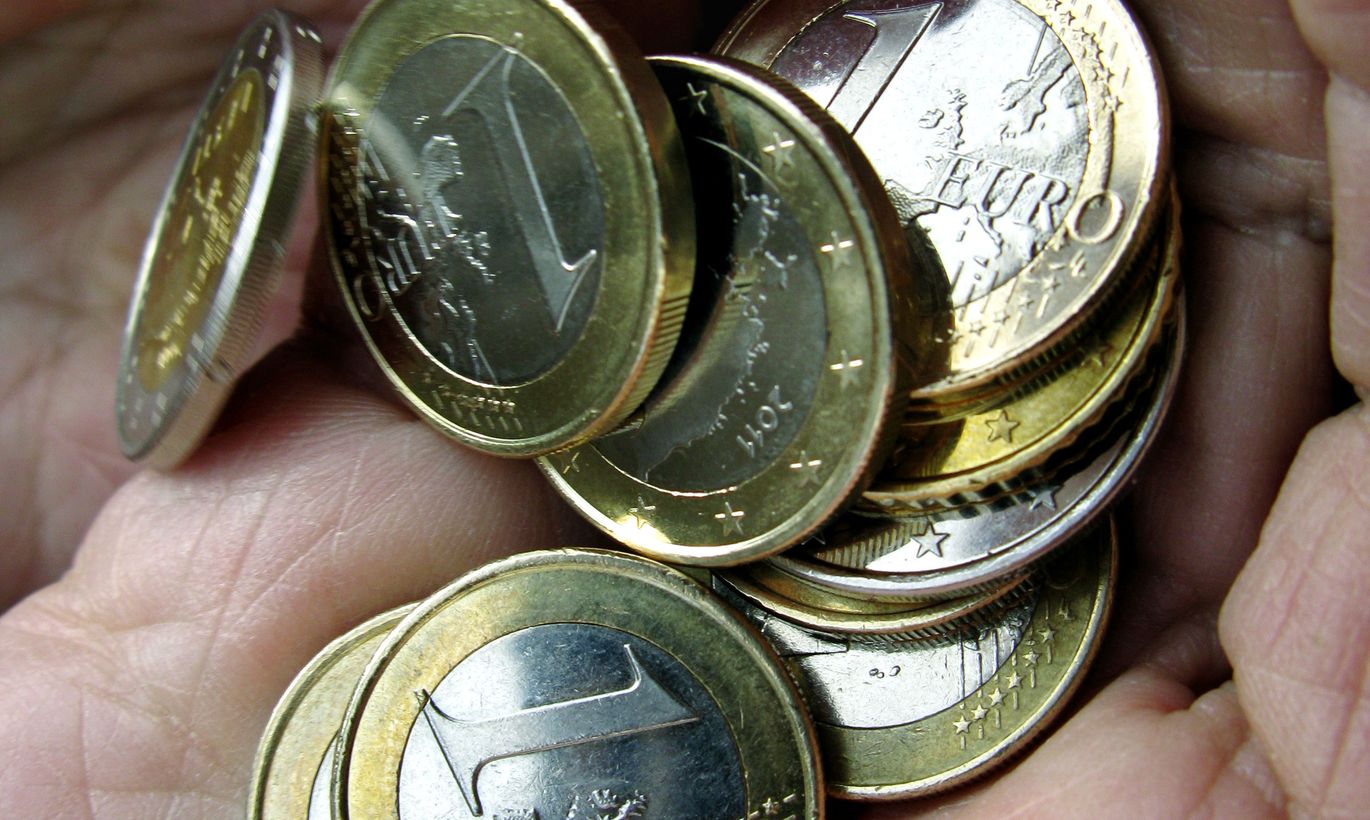 Work of public servants is worth up to 16 percent more in Tallinn and Harju County than it is elsewhere in Estonia, the salary scale of the state support services center reveals.
If an accountant calculating wages can earn up to 1,399 euros a month in Tallinn, their counterpart in Tartu or Viljandi can only earn up to 1,186 euros. The maximum salary in Viljandi is only a little higher than the minimum in Tallinn. To put it bluntly: accountants in Viljandi and Tartu are worth 16 percent less than their colleagues in the capital.
"State agencies are not obligated to pay equal salaries in all regions," said adviser at the Ministry of Finance Riina Maat. Both Maat and head of the support services center in the ministry's administrative area Tarmo Leppoja said that differences in salary are there because the state does not want to fuel salary advance in regions that sport a generally lower level of salaries. "If we were to pay employees outside Tallinn the capital's wages, we would be distorting the Tartu and Viljandi labor markets and hurting private sector competitiveness," Leppoja argued.
Maat admitted, however, that the most difficult task is striking a balance between regional salary levels and in-house fairness in agencies that operate in different regions.
Of the 142 employees of the center, 93 are paid a higher category salary working in Tallinn. Public servants in Tartu (33) and Viljandi (16) must settle for a lower salary.
Wage gap 15 percent
Irja Rae from research firm Fontes, who analyzed the salaries of public servants in 2015, said that the general wage gap between Tallinn and Harju County and the rest of Estonia is around 15 percent.
Rae said that geographical differences in salaries can be seen in one of two ways. "It would be beneficial for residents and the state to have an equal level of salaries in all regions to maintain life all over Estonia," she explained.
She admitted, however, that most organizations do not prioritize this approach. "It is the right thing to do; however, so is basing salaries on local labor market situation and salary level."
"It is the practice in a lot of organizations in Estonia and elsewhere. Salary is a local variable, while it is up to the organization to define what is local, whether it is Estonia or just Jõgeva County for example.
Could state agencies view Estonia, where short distances mean people could basically commute to work from one end of the country to the other, as a geographical whole?
Some politicians have said in recent years that they would prefer it if not all state agencies were located in Tallinn and Harju County or Tartu. More so as information technology is making working remotely an increasingly common practice. The state support services center is one such example.
Difference preventing moving
Finance ministry adviser Maat said that depending on the nature of work and labor availability, some specialists are paid more than the regional salary level. "Certain positions in special services have an additional regional salary component to facilitate hiring workers with necessary qualification," Maat said. She gave Ida-Viru County as one such example.
Several state officials Postimees talked to on the subject of geographical wage differences said that they would be prepared to leave Tallinn and move to the country and work remotely in search for a better environment for their children. However, the difference in the level of salaries the service center suggests is official policy is keeping them from taking the step. It can also be considered that as superiors may not always be able to assess the productivity of a specialist working remotely, the latter might have to wait for a long time to be promoted or have their salary raised.
Equality Commissioner Liisa Pakosta said that people from both the public and private sectors have turned to her in connection with regional wage differences. Regional wage gap can stretch into hundreds of euros in Estonia, depending on the average salary of regions.
The national average salary was 1,163 euros in the second quarter of this year, while it came to 1,308 euros in Tallinn and just 1,022 euros in Viljandi County. Employers keep a close eye on these figures. If an accountant calculating salaries earns 1,079 euros a month in Viljandi, they are already paid 50 euros more than the regional average, whereas someone working as an accountant in Tallinn could have a salary of 1,278 euros that falls short of the regional average. So a lower wage in Viljandi is somehow more than a higher one in Tallinn?
Pakosta consulted the Constitution and other acts governing equality and was forced to admit that the right to be paid the same for identical work irrespective of geographical location is not a fundamental right.
The Estonian equality commissioner added that regional wage gap is a problem in Europe and elsewhere that has no single-valued solution. To put it simply, pumpkin soup costs 12 euros in London, 6 in Tallinn, 3 in Tartu, and 1.5 euros in Viljandi, and the cooks are not paid the same.
Fontes partner Rae said that an employee's location usually makes no difference in salary in the fields of software development, project management, design, product development, analysis, and other top-level specialties.
"The gap is smaller regarding skilled labor as competition is not between regions inside Estonia but rather equivalent specialists in Finland, Sweden and other countries," Rae explained.
She added that wage differences exist mainly in the service sector, in which cutting costs is often the reason for establishing units further away from major centers.
It is another matter whether regional policy that takes agencies out of the capital could and should be viewed as potential cost-saving.
"A person cannot suffer for living and working in Võru and Valga," Pakosta was convinced. She sees as a potential solution for a small country like Estonia a social contract for geographical wage differences, much like it is for teachers today.
Pakosta finds that it would rather benefit the state if geographical distance from the capital meant higher salaries for more people, similarly to how it is in Ida-Viru County. "Especially in cases where people moving benefits the state in the long run," Pakosta said.