Nordica foresees €15m of loss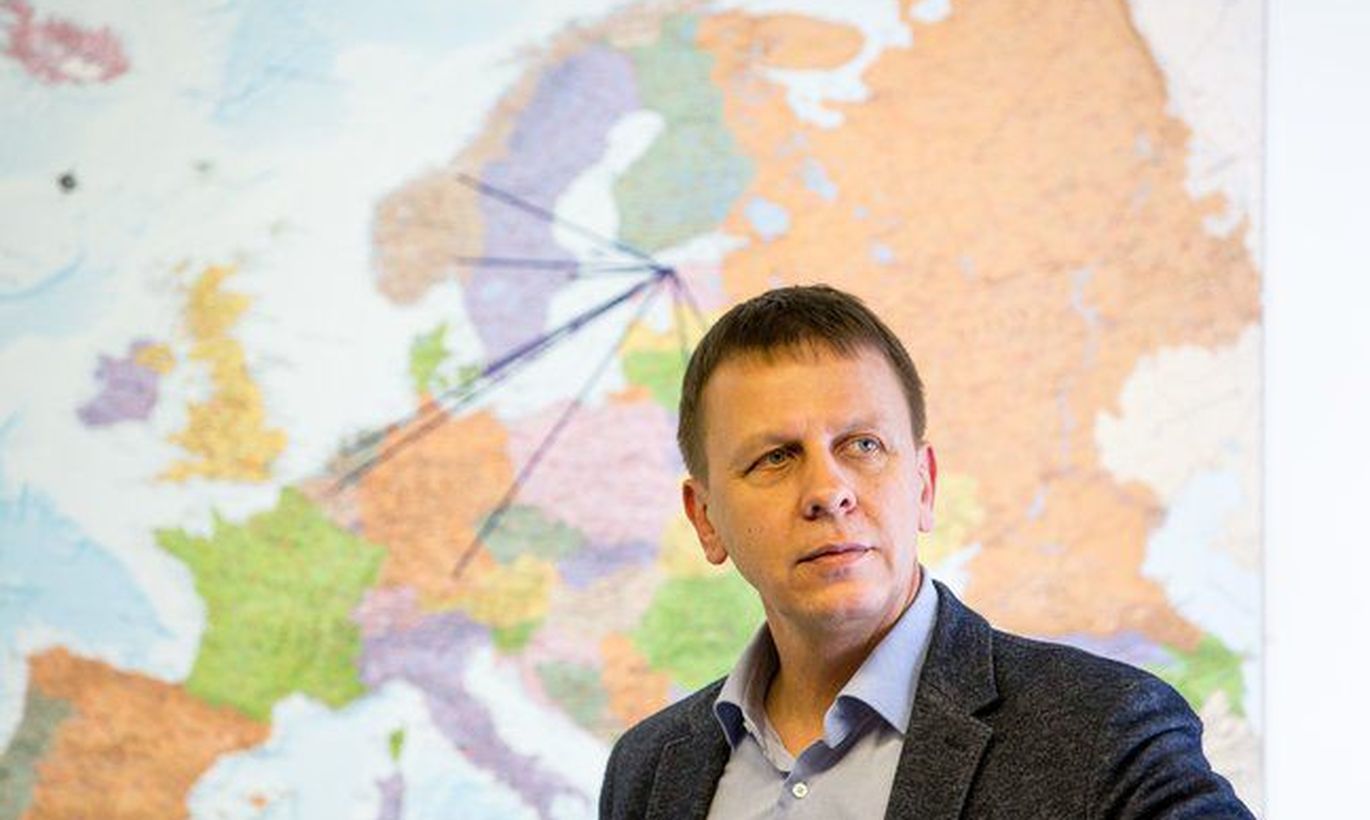 The new national airline Nordica is expecting a €15m loss for first financial year, caused by high starting costs. 
«What we have pre-calculated here and predicted for the result of this financial year is about €15m,» admitted CEO of Nordica Jaan Tamm. Their financial year is made up of 15 months – from October last year to end of this year. «These are the start and build-up period costs which we may largely classify as starting period investment.»
When the new national carrier was established, he said it was predicted to suffer a loss of €9–23m for this year. At the moment of the creation of Nordic Aviation Group now named Nordica, not a single specific contract had been entered and the options were rather many.
While labour costs were indeed pre-calculable, external contracts costs were not. Neither was it known how fast they would be able to apply anything. Also, they have had to obtain departures for flights and line contracts – taking over those of Estonian Air was absolutely excluded.
Eventually, Nordica failed to obtain a morning and evening departure for Amsterdam, wherefore they are flying there during the day. Meanwhile, the Munich line has had a good start.
Mr Tamm said the size of the loss was predictable, but it could have been better. «Half a year back I was dreaming it would be a single digit,» noted Mr Tamm. According to plans, Nordica will break even by 2019. This year's turnover should stay a little lower than €50m, and exceed that in the years to come.
Mr Tamm underlined that the enterprise has never intended to hide its financial results, but it is impossible to publish them at the moment – the company is still selecting an auditor. It is only in a year's time that audited results can be published.
He explained that on top of the starting costs, there have been unexpected events like the explosions in Brussels airport this spring which killed 11 people. This affected the work of all airlines and added at least a digit to Nordea's loss. For half a month, all flights to Brussels were cancelled, and a month after that only half of flights took place. Nordica was replacing tickets and took passengers to destinations via other routes.
«For us Brussels is a main line. When you have a hundred lines, the fluctuating of one affects you less,» explains Mr Tamm. Currently, they have 15 lines which is close to half of all lines departing from Tallinn Airport.  
Also, people's concerns for security have grown after the attacks in Paris at end of last year, wherefore holiday travellers are carefully considering trips to major cities. For the more peaceful destinations, the effect has not been as tangible.
«In main issues, we are following the action plan as set forth last fall. Some things have been slower, like the preparation and training of pilots which in its main part ought to have been concluded this spring.» By now, most of the pilots have been engaged, one group should complete it in 1.5 months. The whole time during that, the pilots are on payroll. «The time when they are not producing a result is longer, but that's just the way it is,» admitted the CEO.
As explained by Mr Tamm, Nordica is administrating the existing flights and creating a new airline at the same time. In February, Nordica got its flying licence, but it may take six months to a year with the international licence.
«What matters most right now is to get our planes flying, our people on board, and then we will be able to pay more attention to developing the services and the daily commercial activity, so what if under Adria's code,» said Mr Tamm.
He says Adria Airways is a good partner – a company with 60 years under its belt, operating on a market rather similar to Estonia's, and with a similar fleet. A longer cooperation with Adria Airways might continue even when our carrier is independently spreading its wings. «Like the banks made a card centre. They do not need to make all things themselves and they thought there were certain infrastructure stuff they could do together,» said Mr Tamm. Likewise, Adria may adopt certain things from Nordica.
Regarding Estonian Air, Nordica is different in various ways. The previous national carried got state aid in 2010 as well as 2012, first due to change of ownership, and then for expansion. «They could have poured in more immediately – seeing the sum is not regulated,» he said, arguing it must be economically substantiated.
Concerning costs base, Estonian Air was very effective – Mr Tamm explained that otherwise they could not have been able to service the foreign contracts. Nordica aims for the same. But unlike Estonian Air, Nordica wants a stable strategy and options to operate – the decisions must hold.
Also, the new airline intends to grow bigger, but not by very much – instead of the current six planes, they might have eight to nine, not over ten. «Should the competition situation change, then perhaps, but let's be realistic – we cannot grow very much bigger neither would it make sense,» explained Mr Tamm.