Beer river from Latvia rising to drown Estonia's packaging system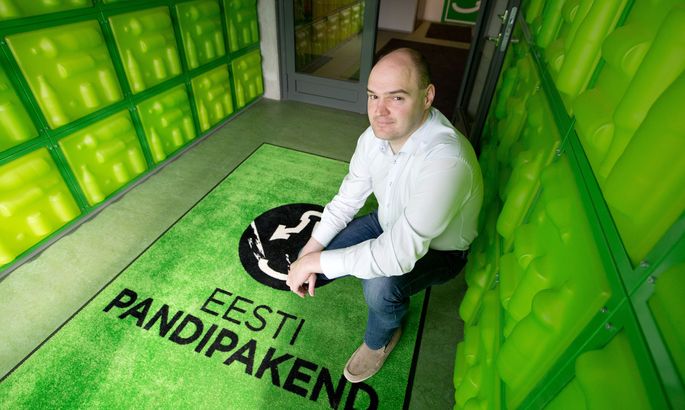 Beer bought in Latvia and guzzled in Estonia may deal death blow to Estonian packaging return system which has worked well for a decade. 
«There were these signs regarding border trade (in Latvia – edit) last fall, but we never took it seriously. But this year the sales volumes have gone up and the problem is serious,» said Eesti Pandipakend CEO Rauno Raal.
It is all due to the higher alcohol excise, and the therefore cheaper tipple «south of the border».
«Now, in Valga and Ikla there are special alcohol stores right across the border. And two new shops are just about to open doors,» said Mr Raal.
The two stores alone sell 30 million units a year.
In a word, the problem is that in Estonia one pays the extra for package and gets the money back afterwards. But with booze bought in Latvia, he gets money back in Estonia that has not been paid. For a pack of 24 beer cans, that'll be €2.40.
That's because, unlike Scandinavia, Estonia has allowed both international and domestic bar cone on same package. «Logistically, that saves money for producers and importers,» said Mr Raal.
Now, the flood forces a change: starting January 1st next year, Estonian domestic bar codes may no longer be on exported packages.
The six months waiting will mean losses, but the arrangement cannot be altered faster says Mr Raal – the enterprises must be granted the time to sell what they have thus far produced. «Conservatively, this year we will lose about €1.5m,» admitted Mr Raal.  
Thankfully, with some products like A. Le Coq Premium and Saku Originaal, producers have already executed the change.
Mr Raal said the package system was created by the state to stir producers and merchants to collect the packages. «We assumed their excise obligation and if we cannot keep it and close doors, they will have to pay package excise which is no small money,» says Ms Raal.
«Should the current package system go, it would be a total disaster and all bottles would be dearer for consumer, significantly,» warned A. Le Coq chief Tarmo Noop, adding that the scenario is excluded as the deposit system is written into law and without the bar code drinks cannot be sold.