EU energy chief differs with Nord Stream 2 team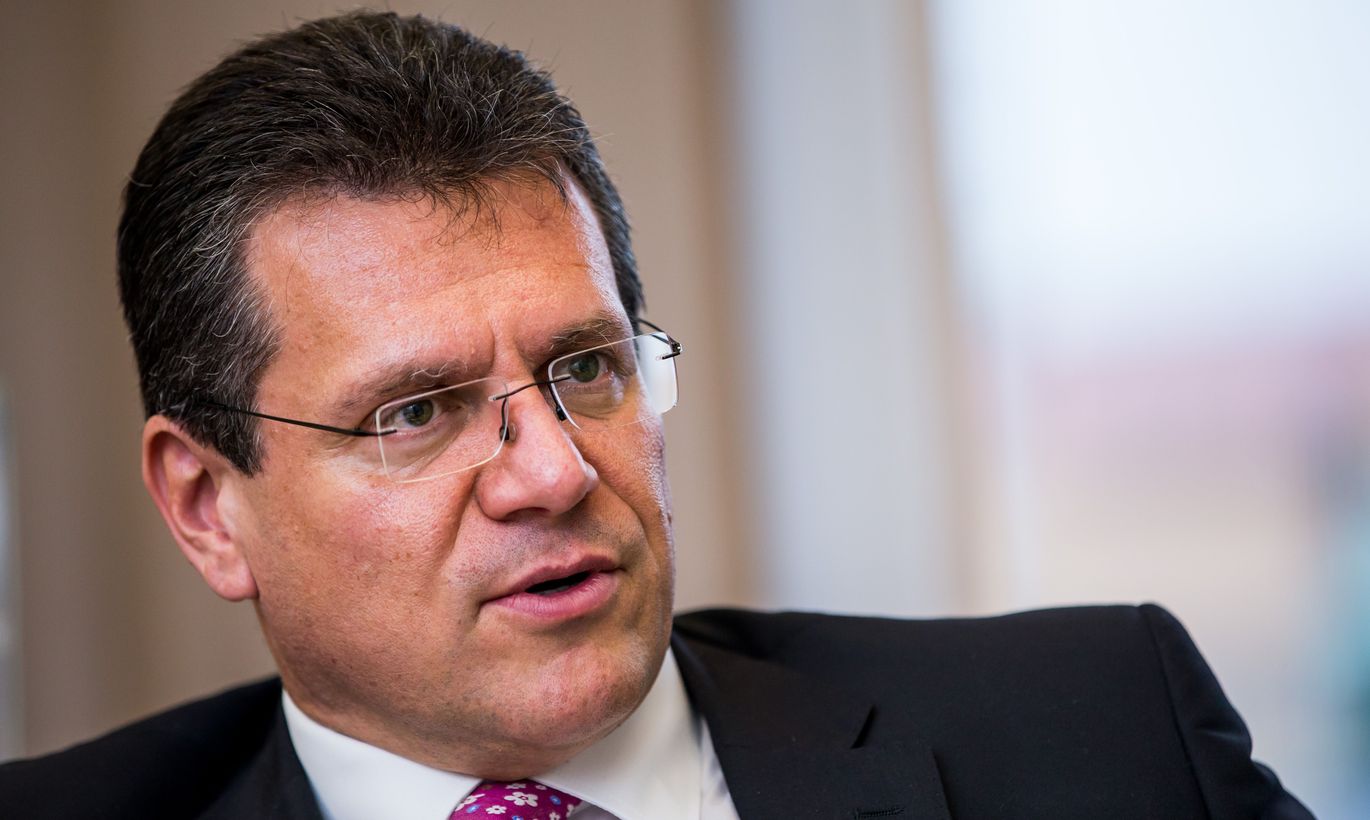 Vice president of European Commission regarding energy union, Maroš Šefčovič says no business project has encountered such political headwinds as the Nord Stream 2 (NS2) pipeline. If the builders wish to carry out their current plans to complete the work by 2019, he says they will have to consider all EU rules the third energy package included. 
-Gazprom and five European energy majors desire to build a second Nord Stream gas pipeline from Russia to Germany. Ratified in 2009, the third European energy package aims at diversification of EU energy sources. Meanwhile, the pipeline would only serve to increase our dependence on natural gas. Wouldn't this be contrary to the energy union? 
We have said that when talking about proposals for NS2 these are not in line with the main goals of energy union and energy security goals, as we aim at diversification of sources. By that, we mean seeking for new energy sources, and from new suppliers.
-A couple of weeks ago, NS2 representative in Baltics Romāns Baumanis told me that third package rules do not hinder the pipeline. That true?
I believe he was referring to the off-shore part of the pipeline. It's a very specific legal situation as part of the pipeline is where two jurisdictions meet, Russia and the EU.
One thing we cannot afford is legal holes and therefore we advise they create a special legal structure in order the EU law is upheld.
-Would these gaps show that third energy package was faulty, or are there unforeseeable circumstances?
The third energy package was aimed at boosting competition on EU single market. For that, several foundational principles were established: distributing the volumes, third party access to infrastructure etc.  
As we see, the third package has been able to enhance competition on EU single market and has been adopted by all member states. Therefore, it is difficult for me to see any mistakes. The only issue that arises is how the package applies to the off-shore part of the pipeline, but we believe that when pipelines pass off-shore sea bottom of member states, the EU principles must be fully applied.
-When will you come out with your opinion regarding if it is possible to build NS2 under current rules as planned?
We are lacking information as the first so-called regulatory stop is the German energy market regulator. Therefore, we have contacted them. We raised all these issues and aspects and our contact is upheld.
Clear stands and decisions are possible once we have specific information and proposals as ratified by German regulator.
-One main message by NS2 representatives is that it is super profitable. Should you reach decision making process, how important an argument will that be to you?  
We lack the needed business information regarding the project. We are yet to have an answer to questions like why we need a new infrastructure while the current gas transit is only used to about 50 percent.
The other issue is how we may be sure that the gas transit via Ukraine will be maintained, which has been a common desire of member states.
We have to make sure that EU is doing all that's possible to help Ukraine through the tough times, that they carry out the needed reforms and they economy would begin to grow again while we cause them such economic problems.
And finally, the issue of infrastructures which should be developed for NS2 gas to reach Central European states. Would these states have to make additional investments for the gas to reach them?
As we lack answers to all these questions, therefore profitability of the project is under a question mark, as well to whom it would be profitable. We wish to make sure there is honest competition on the market, that there be no major differences in gas prices between Central, Eastern and Western Europe but thus far we have not been able to achieve that. Last year, Central and Eastern Europeans paid 14 percent more for gas than Western Europeans, and 24 percent more the year before that, and we believe a reason for that is the low diversity of energy sources.
Regarding the diversity, makes no difference whether the gas is from Caspian Sea, Eastern part of Mediterranean, or the international LNG market. Regarding LNG, for instance, the Baltics have had a very positive experience as the Klaipėda LNG terminal has changed your energy market.
-The leaders in Baltics as well as several Eastern European nations have expressed concerns regarding security as related to  NS2. Is that important for you, or is security outside your capacity?  
Talking about energy security, that is naturally on my table. We are discussing these issues with our partners in the Baltics and Central and Eastern Europe. This was the main question I was asked as I visited the various nations on my tour to present the energy union.
We are fully aware of these concerns. Meanwhile, they add complexity to assessment of the project and the discussions as on the one hand the NS2 consortium underlines it is a business project, but I will have to admit I have never seen a business project facing such political headwinds. That on prime ministers, foreign ministers, as well as energy ministers and citizen levels, as I was able to visit the Baltics.