What went wrong with Estonian Air? Everything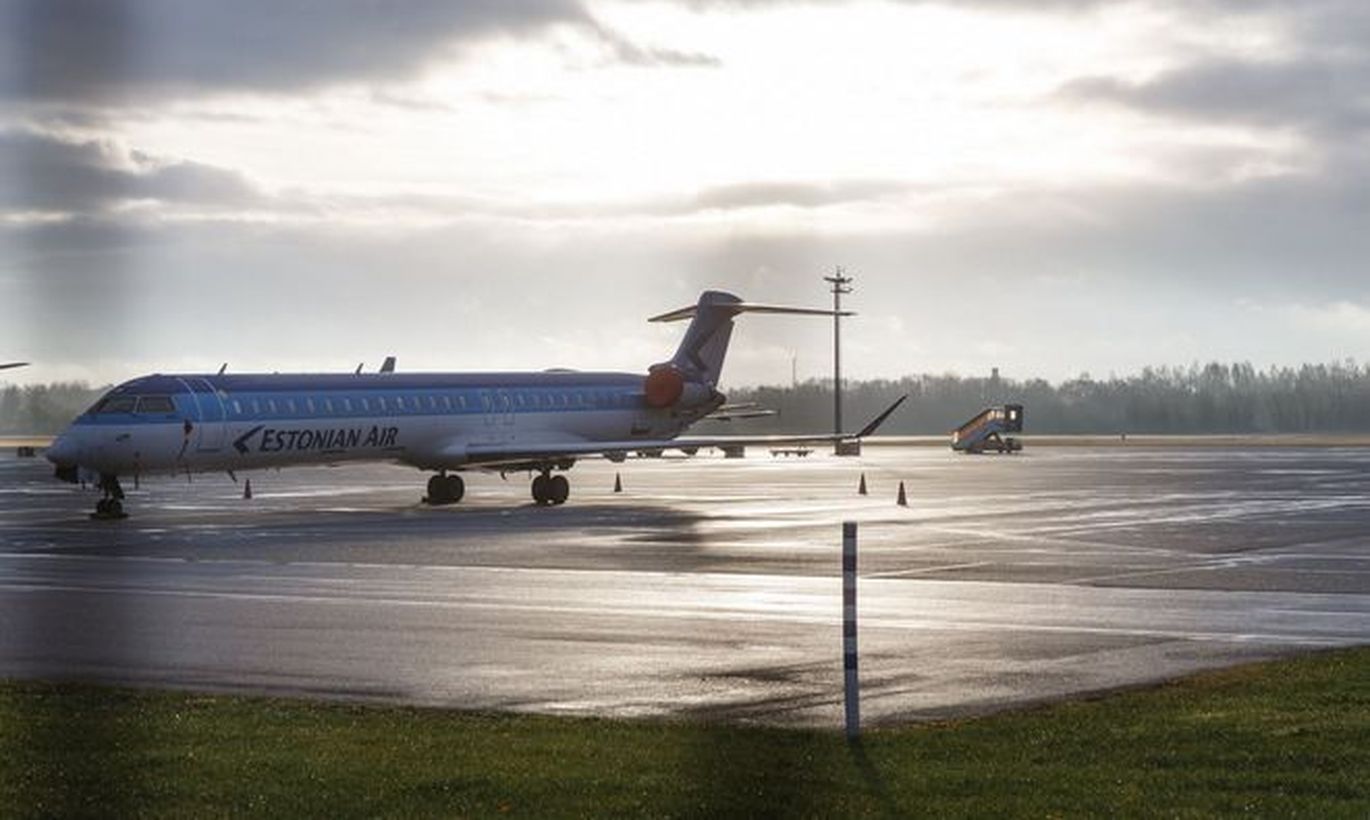 All four strategies for saving Estonian Air from bankruptcy burned taxpayer money as they contradicted each other and nobody ever analysed their results, says National Audit office report. 
Waving the national airline flag, the government of Andrus Ansip wasted close to €85m, and ecstatically at that – not one decision regarding that was taken according to governmental rules and regulations which prescribe that draft acts be presented a minimum of seven calendar days in advance.  
In six years, the government deliberated the situation at Estonian Air on 25 occasions. For some of these, no document was brought at all. At some, slides were shown but for the most part the documents arrived at the day of the session. That meant that the ministers lacked any opportunity to ask for advice from subordinates regarding the decisions being taken.
Probably, this very sort of a superficiality turned out to be the reason why such contradictory steps were taken to rescue the national carrier that European Commission had no chance to recognise the money burned by Estonians as legal state aid.
As noted by the commission, it was not according to legal state aid principles to begin by spending  tens of millions for expansion of operations and adding airplanes, to then spend just as much to cut the fleet of planes.
As strategy No 1, the government in 2010 boosted Estonian Air share capital by €17.9m, By the investment, they gained control over the company from the Scandinavian group SAS to be able to determine where to do direct flights to.
Freshly in office, by fall of 2011 CEO Tero Taskila had compiled an expansion strategy; to carry it out, in December 2011 and March 2012 the government gave a total of €30m. Brought from airBaltic to develop the Estonian airline, the Finn set forth in a presentation to Estonian Air council that his strategy would cost up to €130m.
Mr Taskila shocked the public with his giant salary of nearly €33,000 a month turned Tallinn Airport into an international flights hub, financed ice hockey world championship in  Helsinki and arranged regular flights to Finnish small towns.  
Strategy No 2 begun as by fall 2012 the millions given by the state had been spent and the council decided to ditch both: the expansion and the ambitious Mr Taskila. All analyses were showing that in such a short time, it was unrealistic to expect Tallinn Airport to turn into a hub to compete neighbouring airports.
The other reason the expansion attempt was now seen as a failure was that, in addition to capital injection by the state, a commercial loan of €25m was planned by the bank declined.
That very spring, council got anxious by the outcome of the expansion, Estonian Air having arrived at a situation where due to poor capital/ reserves and share capital ratio, they would either have to ask owner for extra money or file for bankruptcy.
By the latter, they could have avoided the giant losses caused by strategies N0 3 and No 4, but the government granted the airline a loan of €37m to shrink the operations.  
As European Commission took the decision that bankrupted Estonian Air, at end of 2015 the flag carrier, despite the restructuring, was still not persistently profitable neither sustainable in outlook.
The final nail in the coffin was increasing state share capital in 2011 by €30m. This was what advisers deemed to be the weakest link, as they advised not to contest the decision by commission.
Politicians and economic figures involved in the burning of money at Estonian Air take opposing views on how the airline fared and what the National Audit Office had to say.
Even after the critical audit, former prime minister and now an EU commissioner Andrus Ansip says supporting Estonian Air was the right decision.
According to him, assessments show that an airline based in Tallinn brings Estonian economy a profit of €140m–160m a year.   
«This is manifold more than was given as state aid,» said Mr Ansip. «My government could not support a decision which would have left thousands of Estonian citizens without the opportunity to return home. Eve on the basis of what we now know, I regard our decision back then to be right and advantageous for the state.»
Even so, then finance minister and now education minister Jürgen Ligi says he pointed towards the potential problems at the time the state aid was granted. «As usual, the audit reveals nothing but what is known and is in some aspects wiser in hindsight that the decision makers were before,» Mr Ligi wrote in social media. «As finance minister, I was lucky to state all what was to be problematic afterwards, but – attention! – this does not mean that I would have known then or would know now what would have become of flight connections and in economy under differing decisions.» as underlined by Mr Ligi, as early as in 2009 he pointed out that state aid would need to be asked for.
Former Estonian Air council member and chairman in 2010–2012 Joakim Helenius said the decisions regarding the airline were very complicated and difficult to answer. He said that, for instance, it cost Latvia a lot of money to expand airBaltic, but then it may be a major factor in Latvian economy.
«The idea that expansion strategy is wrong is erroneous. Neither do I believe that there was one aviation consultant at the time who would have said that the strategy was wrong. They would have said the strategy carrier lots of risks,» explained Mr Helenius.
«But when I read this report, it repeatedly stated there would have had to be some assessment by a consultant. We used Lufthansa consultants, which is the largest aviation consulting company, and I may say they showed us various options but declined to give advice.»
Estonian Air's last CEO Jan Palmér from Sweden noted that after the financial crisis of  2008–2009, most aviation companies received aid. «I do not believe the government gave money to Estonian Air too easily, because as one looks at 2009 situation in perspective with other airlines, the situation was very very difficult,» said Mr Palmér.
Chairman of Estonian Air since summer of 2012, Erkki Raasuke said he was not ready to comment the fresh audit. «I was involved with very many things and naturally there is very much input also by me. I have said what is important and I think it is very well reported in the report, very professionally. I am not the party to be involved in public debate,» said Mr Raasuke.
In its report, National Audit Office expressed doubt that the flippancy of government with Estonian Air is not a one-off. Creating Nordica, the would-be new national airline, the same thoughtless and hurried tactic was applied. No independent expert assessment preceded the creation of Nordica, for which €32m was invested – to validate the reasonableness of such investment.
Former economy minister Juhan Parts promised to publish his comment today, having familiarised himself with the National Audit Office report.