Small towns in race for ferry link to Kotka
Trip for Finnish truckers potentially cut by hundreds of kilometres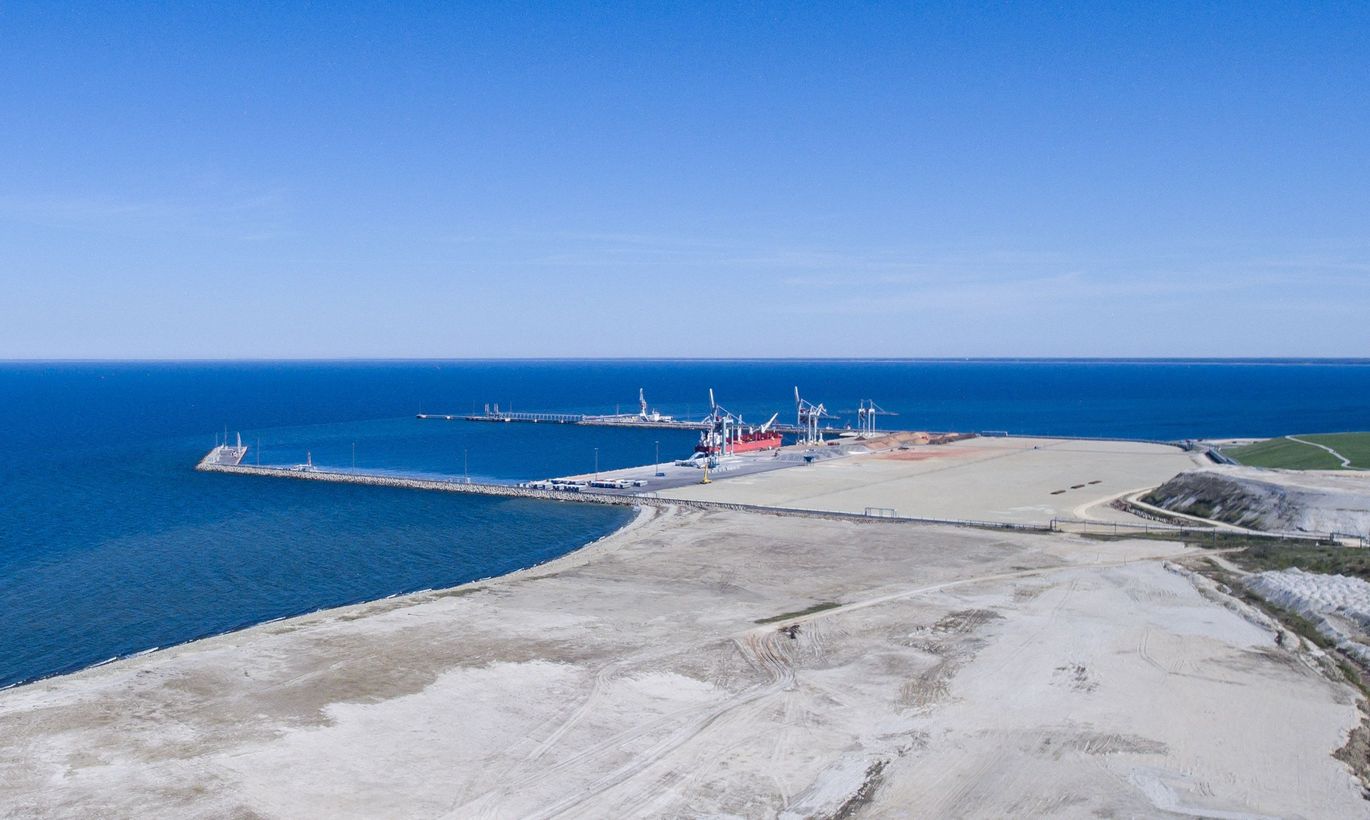 As international passengers grow exceedingly numerous, businessmen Tiit Vähi in Sillamäe and Einar Vallbaum in Kunda are in earnest competition for ship line to Kotka, a coastal city in Finland.
Since the first failed attempt to open ferry line connecting Sillamäe and Kotka in 2006–2008, numbers of international ferryboat passengers in Estonia grew by more than 2.5 million people.
«For Sillamäe, the weak spot is Russia not granting permission to pass through its territorial waters [around islands Большой and Малый Тютерс mid-way – edit] and Narva region lacking sufficient industries to be able to export to Finland,» says Mr Vallbaum in Kunda.
«For Tartu region exporters, it is a shorter distance to Kunda than to Sillamäe, and a client in Narva will rather travel to Kunda than to Tallinn.»
Due to Большой and Малый Тютерс belonging to Russia, the voyage from Kotka to Sillamäe is almost two hours longer than to Kunda.  
Currently, South Estonian trucks need to travel to Tallinn to get to Finland. Trucks in Eastern Finland, in turn, need to pass thru Helsinki on road to Estonia. Going via Kunda would spare them hundreds of kilometres.  
Already, Kunda business community is considering technical options for fitting port to receive ro-ro vessels. A separate berth is mulled for passenger ships.
«By end of the year we will decide the technical solutions and deeds might follow as early as 2017,» said Kunda Nordic Cement CEO Meelis Einstein.
Meanwhile, Mr Vähi in Sillamäe remains undaunted. Owner of largest private port in mainland Europe, he is dreaming of «something of a New Antwerp,» pointing to the quality of existing infrastructure.  
In order to solve the Russian islands problem, he sees two potential solutions. Either an agreement of mutual interests between foreign and justice ministries of Estonia and Russia. The other version is having a Russian shipping company sailing the triangle including a Russian port, such as Ust-Luga – adding the tax-free trade option.
-Sillamäe's pearls of Soviet architecture
For tourists, Mr Vähi envisions a separate berth for cruises organised to come admire the local pearls of Soviet architecture. Travelling on, the cruise tourists might relax at sanatoriums of Narva-Jõesuu or see Lake Peipsi.
«On businessmen level, relations with Russia are excellent and I am convinced that as a ship line is launched, there would be plenty of goods and passengers to carry,» said Mr Vähi.
Meanwhile, Tallink as well as ULS – operating Sillamäe–Ust-Luga ro-ro line – were openly indifferent regarding the Kotka connection.  
«Our company is unaware of Kotka lines planned and we have no opinion,» said ULS Estonia board member Andrus Tõnne.
«We are with interest following events on Baltic Sea but have no plans regarding this line right now,» said Tallink communications chief Luulea Lääne.
Kimmo Naski, CEO of Hamina-Kotka port
The Kotka and Eastern Estonia line has been discussed for many years.
I personally very much believe that there would be market for us and Eastern Estonia both in goods as well as in passengers. Both Sillamäe and Kunda are good alternatives. But operator will choose the port.
In any rate, the passing of the Russian islands will have to be solved first, to pass these from East. Otherwise, the trip will take too long. This might be solved by the vessel sailing under Russian flag.
Timo Hietanen, Shareholder of Kunrex in Kunda
I see good perspectives as carriers in Eastern Finland would not have to make an extra trip via Helsinki and Tallinn. Also, every Finn has visited Tallinn hundreds of times and there would be great interest towards Eastern Viru County. As currently Kunda lacks any decent accommodation for foreigners, I'm planning a small catering and lodgings on a lot owned by Einar Vallbaum. For starters, a catering for a busload of people, best in town. Second floor will have ten rooms for accommodation.
International ship traffic via Estonian ports, in millions of passengers:
Source: Statistical Office