Russian stunt pilot: aviation «meaning of life» for Raivo Susi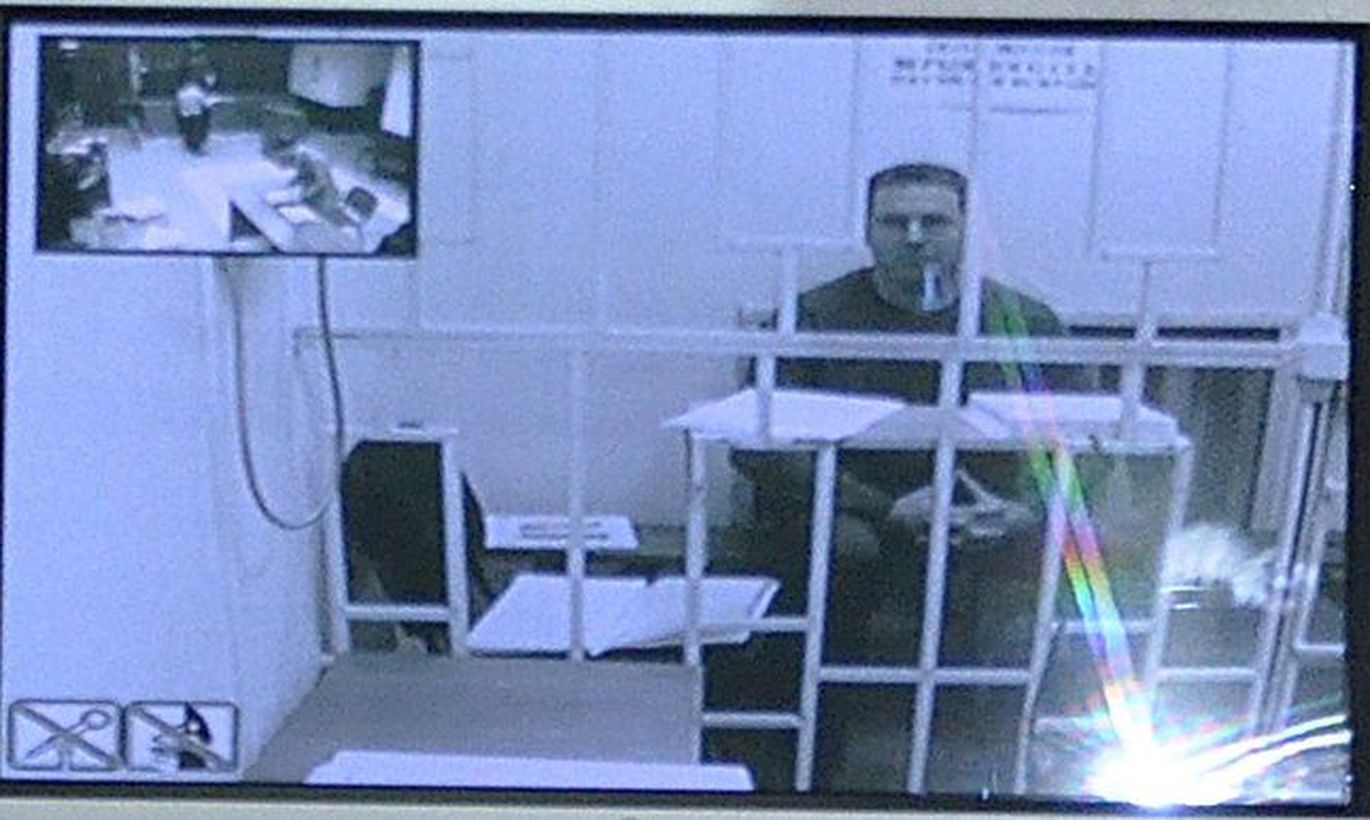 A Russian stunt pilot paints Estonian businessman Raivo Susi, held in Moscow for third month accused in espionage, as a guy living for aviation. He deems the incident to be strange indeed. 
«We were extremely surprised by his arrest,» admitted Anatoli Marunko (55), pilot and head of Russia's sole nongovernmental piloting group Russ. «He was interested in military aviation, sure. But I have no idea! Very strange, this being such an old issue.»
Russian security service FSB is accusing Raivo Susi (52) in espionage which allegedly took place as far into the past as in 2004–2007. The criminal case was launched at the beginning of this year. Mr Susi is not pleading guilty for anything.
Little is known of Mr Susi's aviation business in Russia and other former Soviet republics. Basically, he was about buying up training fighters idle after the USSR collapsed, fitting them with modern systems and selling them with further maintenance provided.
This February 10th, FSB arrested Mr Susi in Sheremetyevo, Moscow airport transit zone while he was waiting for his flight to Dushanbe, Tajikistan, and placed him in Lefortovo prison for preliminary investigations. In the selfsame prison, from 2014–2015 FSB held the Estonian security police officer Eston Kohver also accused in espionage. At court permission, Mr Susi is under arrest at least till July 11th.
A few weeks ago, Moscow lawyer hired by Mr Susi, Arkadi Tolpegin, told Postimees that the investigative proceedings underway are rather active. He was not and still isn't able to specify further as in such cases FSB forbids lawyers under signature to reveal content and progress of preliminary investigation.
«The investigation is making headway. I don't want to even predict the time it will be finished but I am sure this is not a matter of three upcoming months,» Mr Tolpegin said last week.
All that Mr Tolpegin was willing to comment was Mr Susi's health. He said it was «so and so». «Just in case, we will have him undergo general medical examination which we ordered from a private clinic,» said the lawyer.
According to Mr Marunko, the stunt piloting group Russ is linked to Mr Susi by long-term cooperation. All their L-39 Albatros fighters were obtained, rebuilt and registered by the help of the Estonian. «Thru Mr Susi, all five planes we have are registered in Estonia,» added Mr Marunko.
«He was always helpful when we needed something. His company Aerohooldus OÜ always did high quality maintenance for our panes in Tallinn,» said Mr Marunko, adding that it was also Mr Susi who arranged most of their shows abroad including twice (in 2011 and 2012) in Estonia.
Mr Marunko says the Russian business could not have been too profitable for Mr Susi. «I don't think it was really business for him, but rather his favourite pastime he enjoyed. He lives for aviation, this is his life goal,» he said. «Sure there was some income from it but it could not have been much as the costs are very high: renovating a plane takes spare parts which must be new and are therefore expensive. It also takes state-of-the-art equipment and high paid experts on payroll constantly.»
A version why aviation businessman Raivo Susi in talks with Russian national arms seller Rosoboroneksport was arrested sounds quite banal: FSB is accusing him in espionage just to swap him for some of their agents jailed in Estonia. In his letter to Postimees, Mr Susi says he is incline to believe that himself. 
Pursuant to the version, Mr Susi is nothing but a FSB hostage to be exchanged to the tune of security police officer Eston Kohver who was last fall swapped for Aleksei Dressen jailed for 16 years for treason.
Indeed, Estonian prisons hold two more former officials who spied for Russia. These would be top defence ministry official Herman Simm sentenced for 12 years in 2009, and Vladimir Veitmann jailed for 15 years in 2013. Both worked for Russian foreign intelligence SVR.
True, SVR and FSB are separate organisations but both grew out of the same Soviet time KGB. It's just that SVR has no options to accuse anyone in espionage in Russia not bring them before court as they work outside of Russia.
Estonian prisons also hold three Estonians smugglers recruited in Russia, Maksim Gruzdev, Aleksandr Rudnev and Pavel Romanov, who passed to Russian intelligence information regarding operations of Estonian defence forces and border guard.
Mr Susi writes that as FSB accuses him in espionage in Russian in 2004–2007, then his innocence is indirectly proven by the fact that all these years after the end of the alleged espionage he travelled in Russia and CIS, constantly and hiding nothing. According to the lawyer, Mr Susi visited Russia several times a year, the last time before getting arrested being at the end of 2015.
«After the alleged espionage, Raivo freely travelled in Russia for ten more years which shows that he feared no arrest nor could he,» said Mr Tolpegin. «This confirms our words that he was not nor is any spy.»
What's more, underlines Mr Susi in his letter, he was these past years in close negotiations with the powerful Russian state company Rosoboroneksport who alone in Russia has the right to sell arms abroad. According to Mr Susi, he held the talks as member of board of directors of  OÜ Musket and OÜ Aerohooldus in order to acquire rights to repair and technically maintenance the engines of his client's planes in Russian plants.